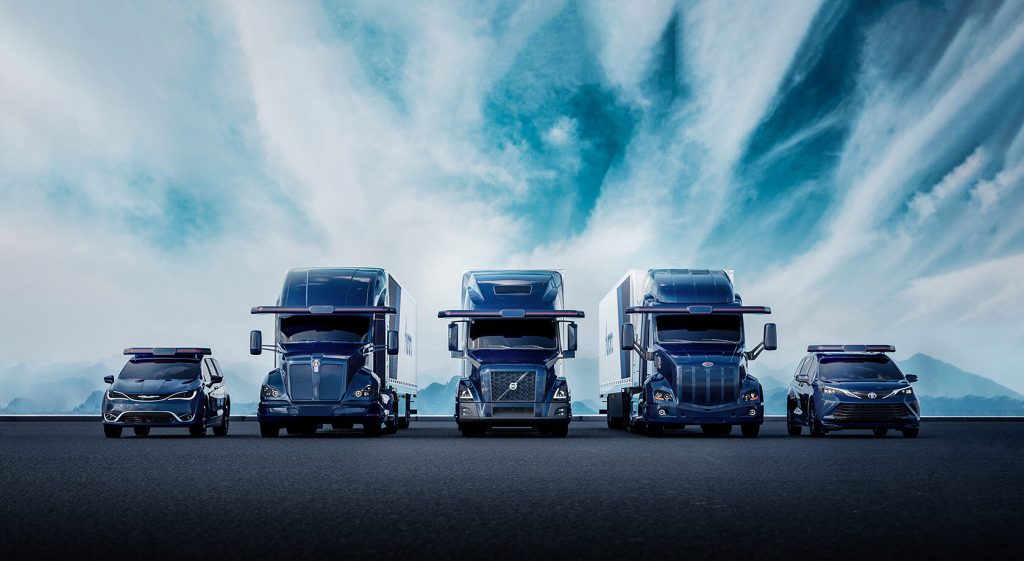 Autonomous driving technology startup Aurora will soon debut as a public company valued at $13 billion, it announced July 15.
Aurora, founded in 2017, acquired Uber's autonomous vehicle technology in December, and has made numerous partnerships in the past year to advance itself within the autonomous driving industry, such as partnering with Toyota to develop robo-taxis and Volvo and Paccar to research self-driving trucks.
Aurora is going public by merging with Reinvent Technology Partners Y, a special purpose acquisition company (SPAC), a deal expected to close in the second half of 2021. SPAC mergers are an increasingly popular way for companies to go public compared with the traditional method, an initial public offering (IPO).
"Our goal at Aurora is to make the movement of goods and people more equitable, productive, dependable, and—crucially—much safer than it is today," Chris Urmson, co-founder and CEO of Aurora, said in a statement. "By combining with Reinvent and with this incredible group of investors, we are even closer to deploying self-driving vehicles and delivering the benefits this technology offers the world."

Aurora is expected to have $2.5 billion in cash at closing, raising nearly $2 billion from the transaction,  including $1 billion from private investors. The proposed deal represents an equity value of $11 billion for Aurora, and the pro forma implied market capitalization of the combined company is $13 billion. Upon closing, the combined company will be named Aurora Innovation and trade on the Nasdaq.
Aurora expects to launch its first autonomous product in the $700 billion trucking market in late 2023. Aurora's truck manufacturing partners, Volvo and Paccar, collectively represent about 50% of the class 8 trucks, the heaviest class, sold in the U.S. market. Aurora also expects to rapidly expand into passenger mobility with the aid of Toyota, the world's largest carmaker, and Uber, the largest ride-hailing network globally by market-cap.
"We believe Aurora will be the first to commercialize self-driving technology at scale for the U.S. trucking and passenger transportation markets based on its industry-leading team, technology and partnerships," Mark Pincus, co-founder and rirector of Reinvent Technology Partners Y, said in a statement.