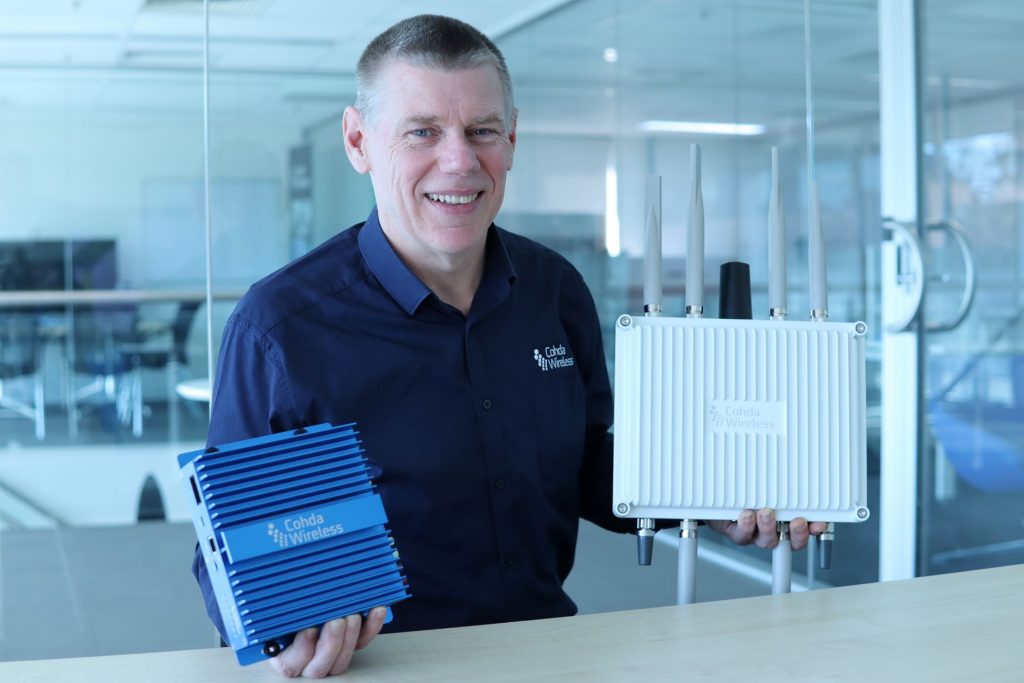 The MK6 connected-vehicle solution from Cohda Wireless has achieved CE (Conformite Europeenne) certification in Europe, paving the way for its implementation in a region that is making significant progress in the rollout of intelligent transport systems. This follows its earlier RER (Radio Equipment Regulation) certification in the UK.
The company's V2X stack and applications are already widely deployed, but the MK6 was launched in late 2022 as "the world's most advanced and versatile" V2X connectivity solution. The company's earlier offerings were single-radio products that focused on a narrow set of functionality, explained Paul Gray, the CEO of Cohda Wireless.
"The MK6 is our first multi-radio product," he explained. "Not only can it do two different versions of V2X to address global markets, but it also can do 5G connectivity, Wi-Fi, Bluetooth, everything like that."
Specifically, the solution's RSU (road-side unit) and OBU (onboard unit) offer broad connectivity capabilities including DSRC, C-V2X, LTE/5G, and Wi-Fi/Bluetooth.
Its European certification marks a significant advancement in connected car technology on European roads, believes Dr. Martin Srotyr of the Department of Applied Informatics in Transport at the Czech Technical University in Prague.
"It allows us to work with the latest V2X technology, which includes both ITS-G5 and 5G communications capabilities, and validate the interoperability of our systems," said Srotyr.
Within the CertiLab laboratory at the Faculty of Transportation, Czech Technical University staff can test the compatibility and performance of connected vehicle technologies with MK6 units to ensure seamless communication between its solutions and the wider V2X ecosystem.
The MK6 provides a complete all-in-one platform for current as well as future C-ITS services across the continent, added Dr. Michele Rondinone, Senior Engineer in Electronics System Development at the Hyundai Motor Europe Technical Center GmbH in Germany.
According to Srotyr, Europe's progress in transforming its roads and highways is gaining momentum, with ongoing efforts to deploy infrastructure, establish communication standards, and create regulatory frameworks demonstrating a solid commitment to realizing the benefits of connected vehicles. The sentiment is echoed by Rondinone.
"Europe is the recognized frontrunner for C-ITS deployment," said Rondinone.
He says that a structured ecosystem has been built, including the EU Commission, road operators, and OEMs working together closely for the implementation, deployment, and operation of C-ITS. Large publicly funded innovation actions look at C-ITS as a future enabler for highly automated driving introduction.
The dual concurrent technology capability of the MK6 gives users the reliability, flexibility, and interoperability they require to embark on deployments, no matter where they are in the world, said Gray, at its launch.
"More and more cities across the world are actively embarking on initiatives to introduce connected vehicles on their roads, and we developed the MK6 with the intent that it would become the undisputed connectivity solution of choice," explained Gray. "City transport authorities want to invest confidently in future-proof products and when they equip their traffic lights and other roadside infrastructure with the MK6 road-side unit they are deploying a road-ready solution that can reduce congestion and road accidents."
In developing the MK6, Cohda applied its experience in some of the world's most significant trials and deployments including the New York Connected Vehicle Project and Australia's largest connected vehicle pilot for the Ipswich Connected Vehicle Project. The system features NXP Semiconductors' RoadLink SAF5400 and SXF1800 chipsets and the Qualcomm Snapdragon Auto 5G Modem-RF Platform.