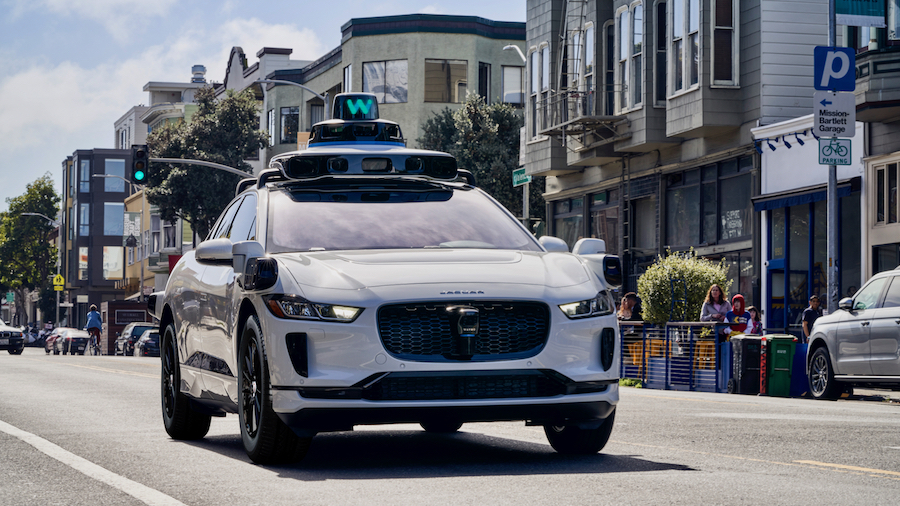 Google's sibling Waymo is moving away from its activity in driverless trucking, concentrating instead on robo-taxis, the company announced in July.
Waymo started as the Google Self-Driving Car Project in 2009 and spun off as its own company in 2016, becoming the autonomous driving subsidiary of Alphabet, Google's parent company. The startup has driven more than 20 million miles on public roads across 10 U.S. states and 20 billion miles in simulation.
Waymo had made a number of partnerships to move forward in autonomous trucking. For example, in 2021, it announced it was teaming up with major U.S. trucking firm J.B. Hunt to move freight via driverless trucks in Texas, and in 2022, it announced it was collaborating with Uber to deploy autonomous trucks on the Uber Freight network, whose app matches carriers with shippers, much in the same way Uber's ride-hailing app connects drivers with those looking for a ride.
However, in a statement, Waymo's co-CEOs Tekedra Mawakana and Dmitri Dolgov announced "we'll push back the timeline on our commercial and operational efforts on trucking, as well as most of our technical development on that business unit."
Waymo will continue its collaboration with Daimler Truck North America (DTNA) to advance technical development of an autonomous truck platform. "We'll follow through with the platform investments we've made to create a redundant chassis to facilitate autonomous trucking. We look forward to continuing to bring together our autonomous tech with DTNA's autonomous-ready Freightliner Cascadia platform and exploring the potential of future platforms."
Instead, Waymo is doubling down on Waymo One, the company's robo-taxi service, which is powered by its autonomous driving system, Waymo Driver.
"Given the tremendous momentum and substantial commercial opportunity we're seeing on the ride-hailing front, we've made the decision to focus our efforts and investment on ride-hailing," Mawakana and Dolgov said in a statement. "We're iterating more quickly than ever on our technology by pushing forward state of the art AI/ML, and seeing significant business growth and rider demand in San Francisco, Phoenix, and Los Angeles."
The goal of these changes "is to set our company on a solid path of value creation by focusing on achieving commercial success for our ride-hailing business in the near term," Mawakana and Dolgov said in a statement. "We continue to see a significant future commercial opportunity for our trucking solution alongside other commercial applications of the Waymo Driver. Laser-focusing on ride-hailing today puts us, our partners, and our customers in a strong position to be successful in the future across all of the business lines we pursue over time, showcasing the breadth of the Waymo Driver."