The U.S. Army Applications Laboratory has completed Phase 1 and inaugurated Phase II of its RCV Sustainment program, an industry collaboration to improve management of robotic vehicles on the battlefield. The program is dedicated to keeping robotic combat vehicles (RCVs) rugged and combat ready.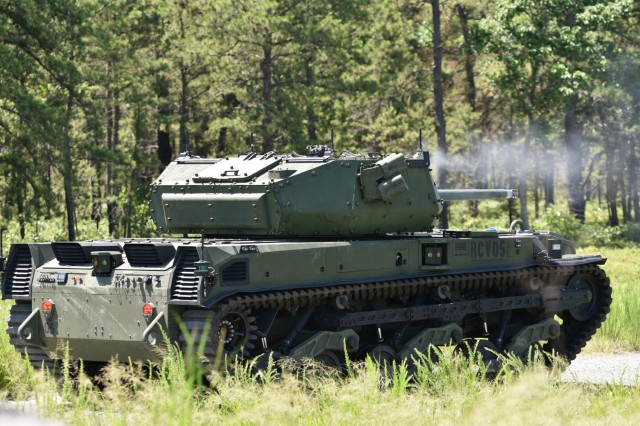 The Lab is interested in using artificial intelligence to handle information management and predictive analysis duties in the logistics and sustainment of automated vehicles. It worked with 10 non-traditional defense contractors since mid-summer on predictive maintenance, remote sensing and resupply anticipation.
The second phase involves a down-select of six contractors with an award of up to $1.5 million for two years. These continuing companies were announced in early December. They are:
BH Sensors of Pomona, NY. "By manipulating the natural electromagnetic fields in supporting structures, we've created much more efficient and dependable sensors and systems. We deploy this technology to monitor critical physical parameters, including temperature, force, load, pressure, displacement, proximity, and torque."
Charles River Analytics of Cambridge, MA. The company "conducts cutting-edge AI, robotics, and human-machine interface R&D to create custom solutions."
Exergi Predictive of Hugo, MN. "Offers API and edge-based machine learning products for hybrid and electric vehicles and leverages the power of cloud and edge computing."

Hypergiant of Austin, TX. "An Enterprise AI Software company."
krtkl inc. of San Francisco, CA. "High-reliability embedded hardware and software products for accelerating artificial intelligence in edge computing systems."
Qualtech Systems of Rocky Hill, CT. Develops and deploys "diagnostic tools for modeling, analysis, embedded real-time diagnostics, and remote (tele-) diagnosis or field maintenance and repair in large-scale commercial operations."
Desired features that the RCV Sustainment program include but are not limited to:
• Fusion of fuel level and altitude sensor data so we can amend refueling requirements
• Ability to remotely corroborate reported damage to the vehicle and identify potential fixes
• Analysis of battery charge history to predict battery degradation and replacement timeline
• Prioritization of critical data for transfers made in a degraded communication environment
• An integrated user interface that is able to display RCV sustainment requirements
The Lab also seeks to fine-tune human-machine interaction. Human drivers and crew aboard a vehicle can often sense something has gone wrong, and removing that operators on-scene could compromise effectiveness. The Army dreams of a high-tech replacement for human intuition.
Examples of Army robotic vehicles include:
RCV-LIGHT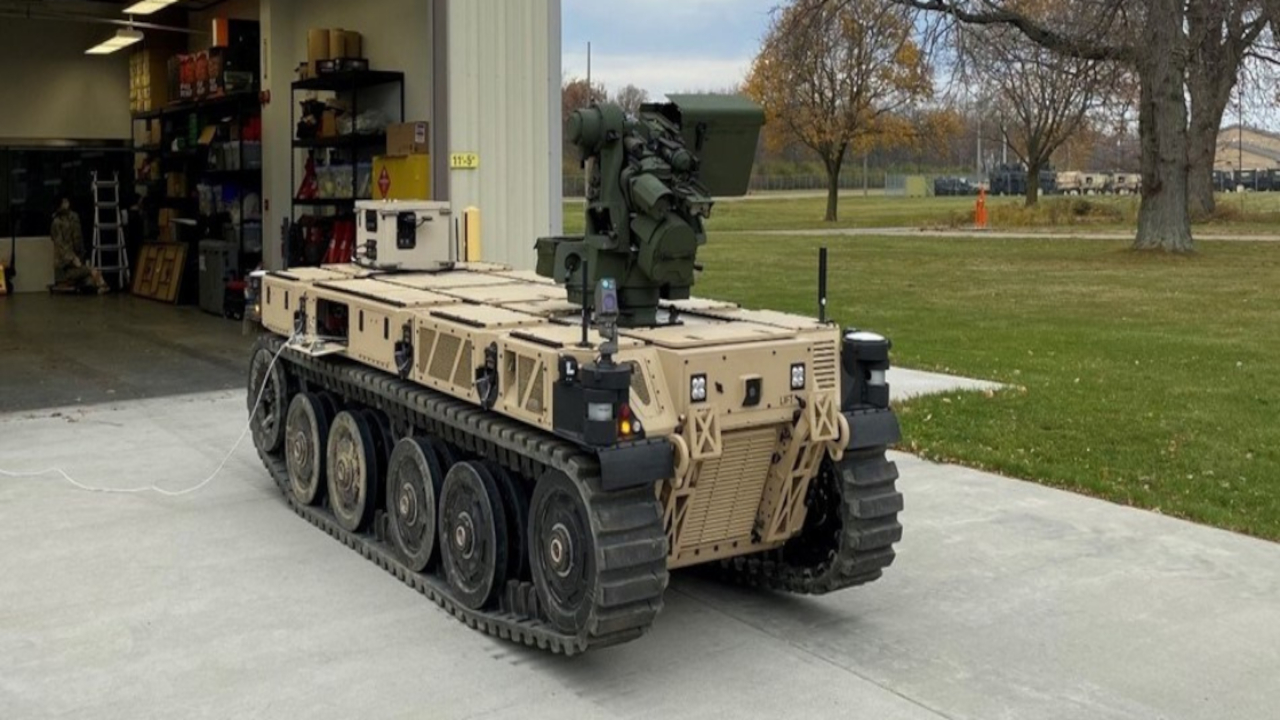 The RCV(L) is an experimental prototype for an unmanned platform that uses a modular mission payload (MMP) architecture. This allows commanders at even the lowest tactical levels to rapidly augment the vehicle for various missions. The RCV(L) is a nimble vehicle that is optimized for size, weight, power, and cost (SWaP-C).
RCV-MEDIUM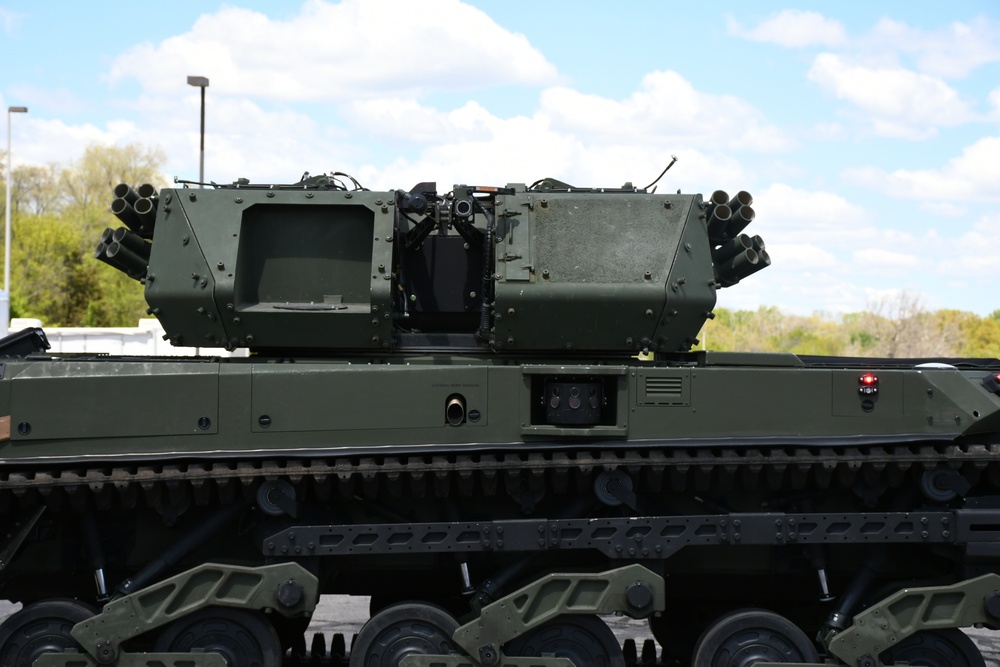 The RCV(M) is an experimental prototype for an unmanned platform that uses MMP architecture but possesses an increased profile, armor, and enhanced ability to target. Its capabilities include
electronic warfare (EW), counter-unmanned aerial systems (CUAS), and mobile obscuration —reducing risks to Soldiers in dangerous situations.
PROJECT ORIGIN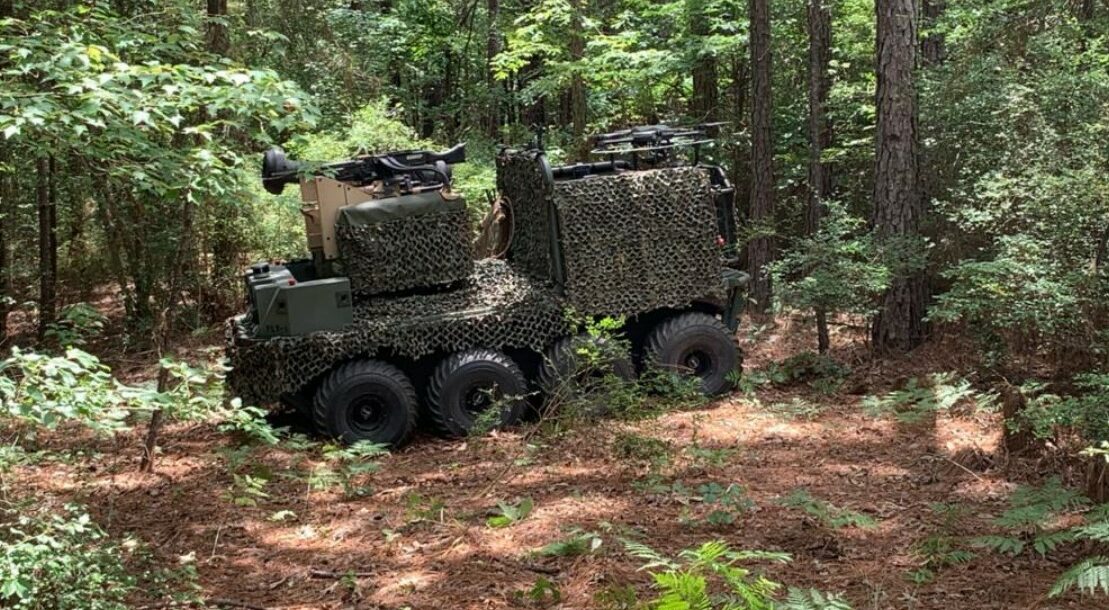 Project Origin is used as a technology demonstrator for MMPs. Selected businesses will have the opportunity to test solutions on a demonstrator like Project Origin. This platform is the predecessor that gave rise to unmanned scout vehicles which identify terrain, find targets, and engage enemies while keeping Soldiers informed.
The Army continues to prototype robotic vehicles. These machines are expected to perform reconnaissance and other activities that are dangerous for soldiers. Recent tests saw the military branch integrate a robotic vehicle into an adversary force. An RCV surrogate was also included at Project Convergence 21, where it performed reconnaissance and resupply missions.