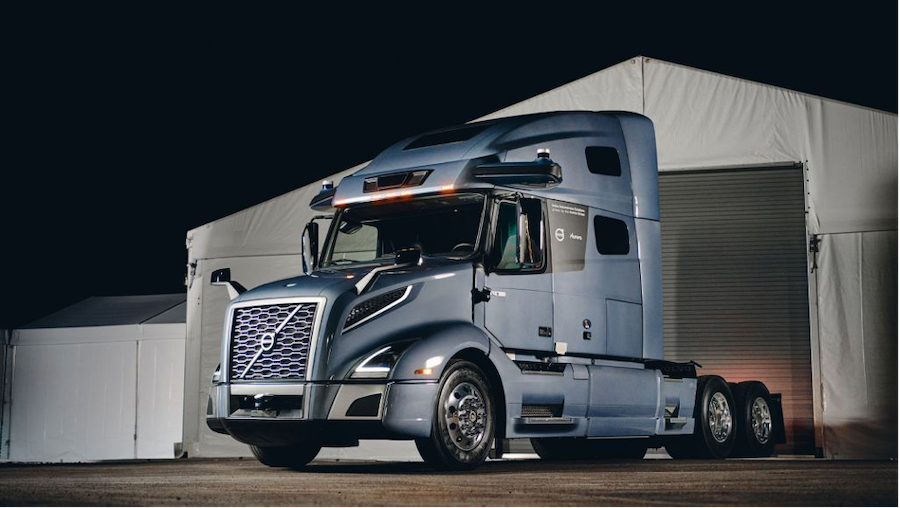 Volvo has opened an office in Texas devoted to setting up its first autonomous freight corridors.
Volvo Group's automated driving subsidiary, Volvo Autonomous Solutions, established the new office in Fort Worth. Its planned freight corridors will run from the Dallas-Fort Worth metropolitan area to El Paso and from Dallas to Houston.
To prepare for commercial launch, Volvo has started with trucks using human drivers, to haul loads for key customers like DHL and Uber Freight. The company is exploring these manual operations to prepare for commercial autonomous hub-to-hub transport, and also aims to establish frameworks and procedures for safe and reliable operations. Volvo has also formed a partnership with autonomous trucking startup Aurora to integrate the Aurora Driver with Volvo's on-highway truck offering.
"At Volvo Autonomous Solutions, we believe the path to autonomy at scale is through reducing the friction and complications around ownership and operations for customers," Nils Jaeger, president of Volvo Autonomous Solutions, said in a statement. "This is why we have taken the decision to be the single interface to our customers and take full ownership of the elements required for commercial autonomous transport. With the opening of our office in Texas and start of operational activities, we are building the foundations for a transport solution that will change the way we move goods on highways."
Volvo plans to offer an autonomous transport solution that includes a vehicle purpose-built for autonomous driving; a virtual driver; required infrastructure and uptime support; and a cloud solution that controls the transport system and manages logistics flows. The aim is a Transport as a Service (TaaS) tailor-male for each customers' needs to make their operations safer, productive and sustainable. On highways, this will involve a hub-to-hub model, where autonomous trucks take on the highway portion of the driving, operating all hours of the day and night between transfer hubs, while human drivers complete local operations.
"Through our Autonomous Transport Solution, our ambition is to create a new source of industry capacity that will ease some of the burden of the increasing demand for freight while also enabling local drivers to shift into short-haul jobs that will keep them closer to home," Sasko Cuklev, Volvo Autonomous Solutions' head of on-road solutions, said in a statement. "This will unlock significant efficiencies in the entire supply chain and benefit everyone in the transportation industry."