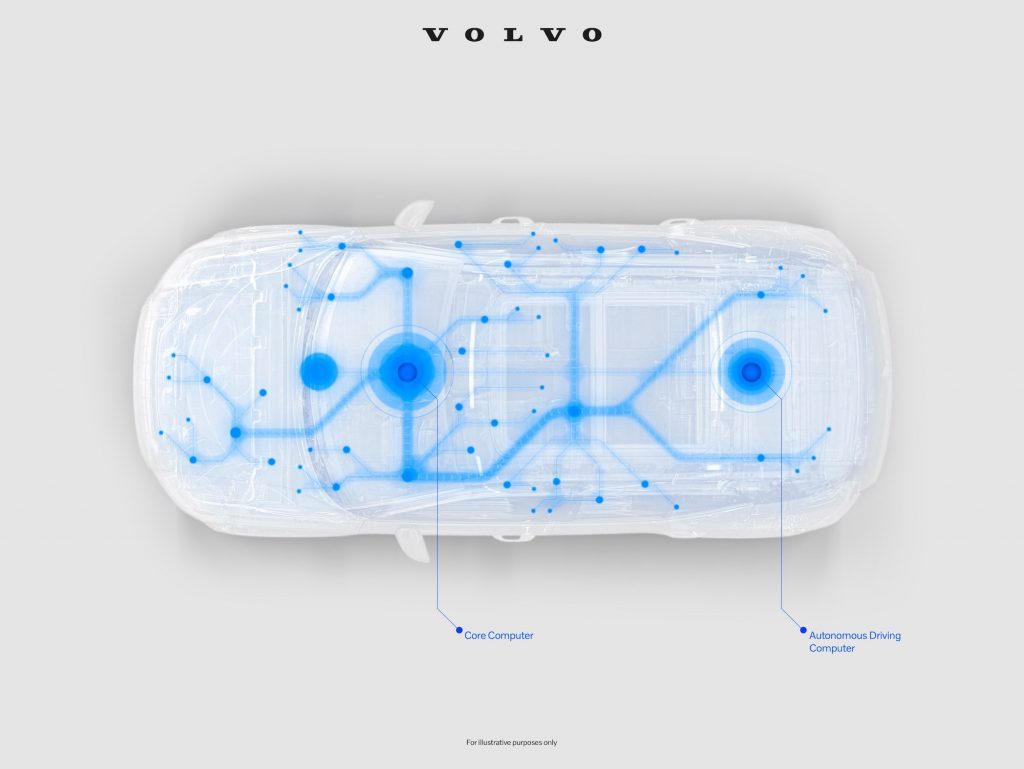 Volvo will use electronics giant NVIDIA's chips to help power its next generation of self-driving cars, the companies announced.
Volvo will be the first automaker with a global footprint to use the NVIDIA DRIVE Orin system-on-a-chip to power its autonomous driving computer. Orin possesses 17 billion transistors and is capable of an unprecedented 254 trillion operations per second, more than eight times the performance of NVIDIA's previous generation Xavier system-on-a-chip, the company's original processor for autonomous driving.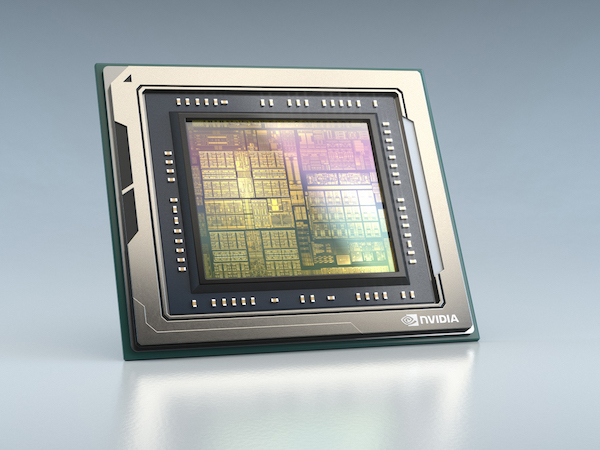 Orin is set to debut in the Volvo XC90, which the company plans to reveal in 2022. It will work with software developed by Volvo and by Zenseact, Volvo Cars' autonomous driving software development company, as well as with backup systems for steering and braking.
"We believe in partnering with the world's leading technology firms to build the best Volvos possible," Henrik Green, Volvo's chief technology officer, said in a statement. "With the help of NVIDIA DRIVE Orin technology, we can take safety to the next level on our next generation of cars."

Orin integrates NVIDIA's next-generation GPU (graphics processing unit) architecture and Arm Hercules CPU (central processing unit) cores, as well as new deep learning and computer vision accelerators. The system will help support advanced sensor suites for autonomous driving, such as state-of-the-art LiDAR technology developed by Luminar, another partner of Volvo's.
Typically, vehicle functions are controlled by dozens of electronic control units distributed throughout a vehicle. Orin can centralize control to replace these components and simplify what has been an incredibly complex supply chain for automakers. It supports multiple operating systems, including Linux, QNX and Android, to enable this wide range of applications.
At the GPU Technology Conference (GTC) held virtually on April 12, NVIDIA also unveiled an even more powerful system-on-a-chip on the horizon. NVIDIA DRIVE Atlan will be capable of more than 1,000 trillion operations per second, roughly four times Orin's performance. Atlan will target automakers' 2025 autonomous vehicle (AV) models, and will not only include next-generation GPU architecture, new Arm CPU cores and deep learning and computer vision accelerators, but also an NVIDIA BlueField data processing unit (DPU), collectively providing security to resist data breaches and cyberattacks and support complex computing and AI workloads like a data center.
"NVIDIA DRIVE is the most advanced AI and AV computing platform, with rich global software and developer ecosystems, and architecturally compatible for generations," Jensen Huang, founder and CEO of NVIDIA, said in a statement. "Our new DRIVE Atlan is truly a technical marvel, fusing all of NVIDIA's strengths in AI, auto, robotics, safety and BlueField-secure data centers to deliver safe, autonomous-driving fleets."
Volvo is just one of many companies in the autonomous driving space that NVIDIA aims to support. The chipmaker noted it also powers robo-taxis from General Motors' subsidiary Cruise, Amazon's subsidiary Zoox, self-driving startup AutoX, Chinese ride-hailing giant Didi Chuxing and Oxford, England-based startup Oxbotica.
"In a single day we ingest and process what would be equivalent to multiple Netflix libraries," said Mo ElShenawy, senior vice president of engineering at Cruise, during a GTC session. "With NVIDIA DRIVE GPUs, we're able to use this data to catch our robo-taxis up with human evolution."
"Working with NVIDIA, that's allowed us to get a couple of orders more magnitude of computation done with the same amount of power, just over the last decade, and that makes a lot of difference," said Zoox CTO Jesse Levinson during a GTC session.