Global Traffic Technologies (GTT) announced that it has added GNSS capability, employing signals from 89 orbiting GPS, GLONASS, Galileo and BeiDou satellites, to its Opticom solutions, which had previously used GPS only. The Opticom system transmits a signal from an approaching emergency vehicle — fire truck, ambulance, police car — to a traffic light, prioritizing the green light and allowing the emergency vehicle to continue through the intersection.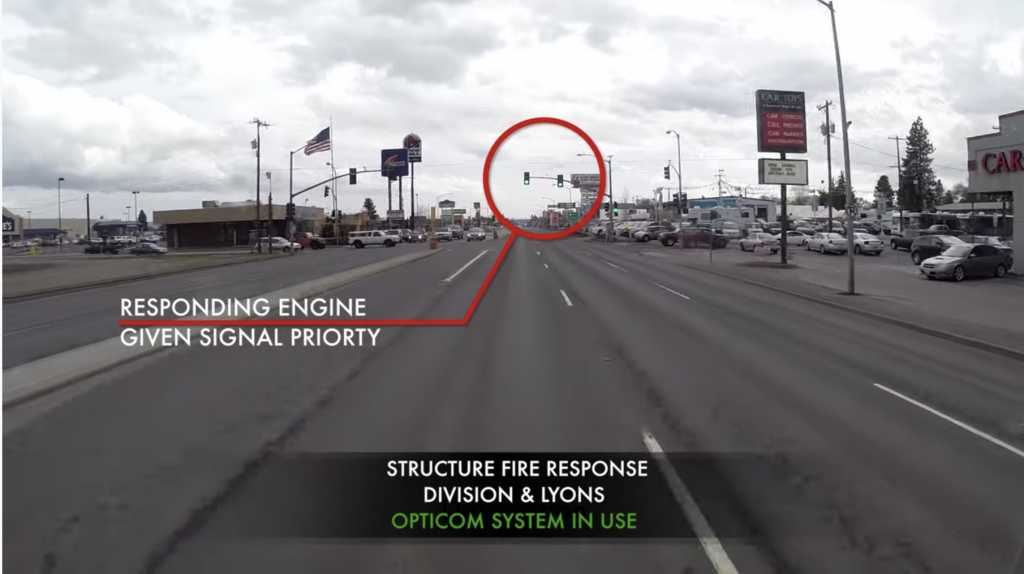 The Opticom system provides an example of vehicle-to-infrastructure (V2X) communication and data transfer, which will assume increasing importance with the advent of autonomous cars. Such vehicles will also have to co-operate — driverlessly — with emergency vehicles, necessitating such constant V2X interaction.
The improvement in location services due to added availability of location signals, particularly in the dense urban areas where such vehicles often operate, willhelp fire and emergency personnel navigate to critical locations where seconds can make a difference, safer and faster.
The Opticom systems are also in use by metropolitan transit systems, to prioritize buses and light rail traffic through intersections in non-emergency situations, minimizing traffic congestion.

"It's well-documented that urban canyons and multipath effects can negatively impact the accuracy and overall performance of GPS-based locating," GTT VP of Product Development Ravi Shah said. "The advantage of adding GNSS is that it gives our customers access to multiple satellite networks, thereby reducing interference and increasing accuracy while providing reliable redundancy and availability."
Adding GNSS will enable more consistent, reliable priority control in dense urban areas with obstructions such as bridges, tunnels and tall buildings. It will reduce the kind of performance issues that can diminish priority control's effectiveness by helping ensure the correct intersection receives the request for a green light as priority vehicles approach intersections.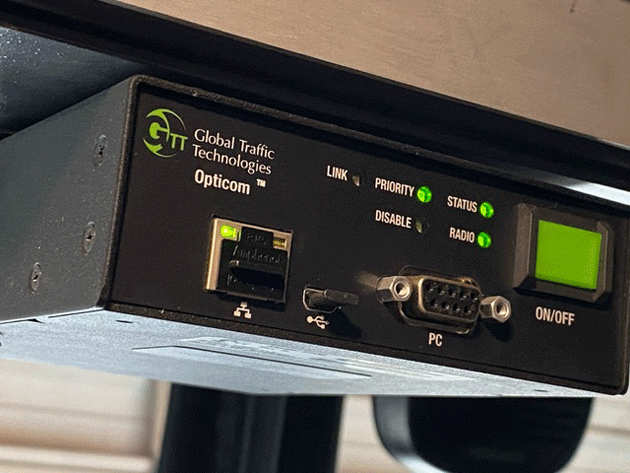 GTT has also added the ability to more effectively determine vehicle position in these areas with software-based dead reckoning, for use when satellite signals are lost. Inertial-based dead reckoning can calculate a moving vehicle's position by estimating its direction and distance traveled from its last known geo-location. GTT's software-based dead reckoning solution functions with sensors built into the Opticom devices, with no additional vehicle wiring required.