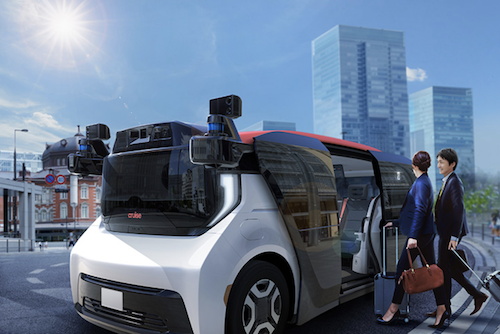 Honda will test self-driving cars from General Motors's subsidiary Cruise in Japan this year as part of its new autonomous vehicle mobility service.
The Japanese company is a major investor in Cruise, pledging $2.75 billion to it in 2018. Other key partners in Cruise include Microsoft, which was recently part of a more than $2 billion investment round that brought Cruise's valuation up to $30 billion. (GM retains a majority stake in Cruise.)
"Cruise's mission to provide safer, cleaner and more accessible transportation is not limited to the U.S.," Dan Ammann, CEO of Cruise, said in a statement. "These are major changes that are needed almost everywhere in the world, and this is a small, but symbolic step with Honda on our global journey."
Honda aims to launch its mobility as a service (MaaS) business using the Cruise Origin, a self-driving all-electric vehicle that Honda, Cruise and GM are developing jointly specifically for ride-sharing. First revealed in early 2020, Cruise noted each Origin could last for more than a million miles, six times more than the average car, thanks to GM's Ultium batteries. 

Innovations seen in the Origin include getting rid of equipment there to support human drivers, such as the steering wheel, pedals, rearview mirrors and windshield wipers; doors that don't hinge outward, but slide open, so bicyclists are safer; and seats that all face each other, to support interactions between passengers.
"This collaboration with Cruise will enable the creation of new value for mobility and people's daily lives," Takahiro Hachigo, Honda's president and representative director, said in a statement. "Through active collaboration with partners who share the same interests and aspirations, Honda will continue to accelerate the realization of our autonomous vehicle MaaS business in Japan."