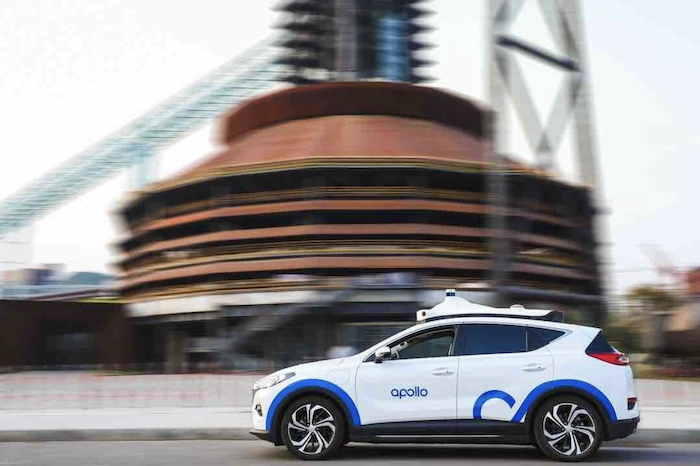 Chinese search giant Baidu is now authorized to test autonomous cars without a driver behind the wheel on public roads in California, the company announced Jan. 27.
Baidu began developing autonomous vehicles in 2013. Since then, the company noted its autonomous driving project Apollo has built a fleet of more than 500 test vehicles, driving more than 7 million kilometers in urban road testing worldwide. In addition, the Baidu Apollo Go robotaxi service, now operational in Beijing and two other cities in China, has carried more than 210,000 passengers. 
The new permit Baidu Apollo received from the California Department of Motor Vehicles allows the company to test its autonomous driving Lincoln MKZ sedan and Chrysler Pacifica van on specific roads within Sunnyvale, California. This makes them the first permit holder in the state to receive driverless test permits for two different vehicle models.
Baidu's vehicles are designed to operate on streets with posted speed limits not exceeding 45 miles per hour. The company may conduct tests during all times of the day and night, but may not do so during heavy fog or heavy rain.

Baidu is the sixth company to receive a driverless testing permit in the state, the other five being AutoX, Cruise, Nuro, Waymo and ZooX. Currently, 58 companies have an active permit to test autonomous vehicles with a safety driver in California.
This new approval follows on the heels of Baidu Apollo receiving permission in December from Beijing transportation authorities to conduct fully driverless road tests. Baidu is the first and so far only company permitted to conduct driverless tests on Beijing's public streets.
Baidu's plan is now to expand its robotaxi service to roughly 30 cities over the next three years, the company said in a statement.