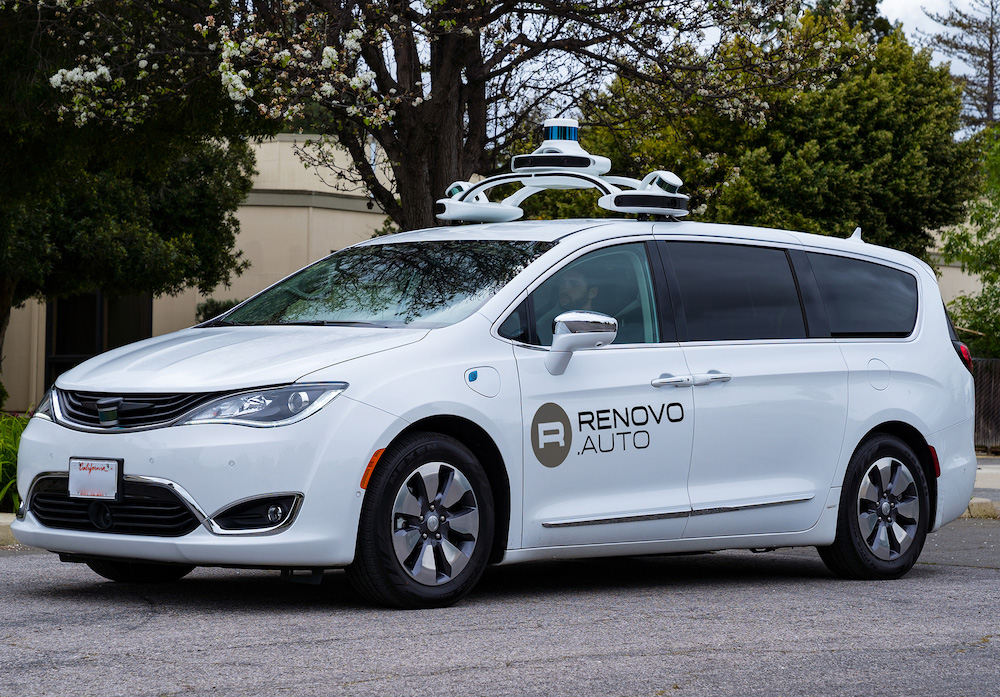 Toyota subsidiary Woven Planet has acquired the company whose autonomous DeLorean was its flashy debut in the self-driving technology world.
Silicon Valley-based automotive software developer Renovo Motors made headlines in 2015 with an autonomous DeLorean that drove in donuts, which it created for Stanford University's Center for Autonomous Research. Renovo created the first commercially available data-management platform that enables automakers to continuously learn from their production vehicles. 
"I am very excited to share that Renovo is now officially part of the world's largest automaker, Toyota Motor Corporation," Christopher Heiser, Renovo Motors' co-founder and CEO, said in a statement. "Specifically, we are joining Woven Planet, the division building the next-generation digital platform that will underpin Toyota's global fleet, and other OEMs [original equipment manufacturers] as well."
Woven Planet aims for Renovo's acquisition to help boost Arene, Woven Planet's open vehicle development platform, with engineers who have deep expertise in building a complete software-defined vehicle infrastructure stack; a platform and software that are proven to work across multiple OEM platforms, well-aligned with the goal of establishing a hardware-agnostic operating system; and robust, established relationships with an ecosystem of industry partners.

"When Jason Stinson and I co-founded Renovo in 2010, we dreamed of a world where cars would be defined by their software platforms, and in doing so unlock a world of new experiences and re-define the very nature of transportation," Heiser said in a statement. "It is a vision that requires a complete re-think of the car to its core. This dream, in powerful alignment with Woven Planet's vision and mission, now takes an even bigger step towards reality. Consistently the best-ranked automotive brand, one in every nine cars built each day is a Toyota. The brand is synonymous with quality, trust and reliability."
This is the third major acquisition for Woven Planet — originally founded in 2018 as Toyota Research Institute – Advanced Development (TRI-AD) — following its acquiring of Lyft's self-driving vehicle division Level 5 in April and U.S. mapping startup Carmera in July.
"The acquisition of Renovo supports Woven Planet's work in transforming worldwide mobility," Nikos Michalakis, Woven Planet Holdings' senior vice president of software platform, said in a statement on Sept. 28. "A key part in delivering our 'Mobility to Love, Safety to Live' vision is to enable the most programmable vehicles on the planet―opening vehicle programming to everyone by simplifying vehicle software development and increasing deployment frequency without compromising safety and security. With Renovo having deep roots in the space, we immediately recognized the opportunity and inherent value of the company. The technical and cultural fit could not have been better, and all of us are excited to bring our expertise and technology together to power a new era of automotive technology."