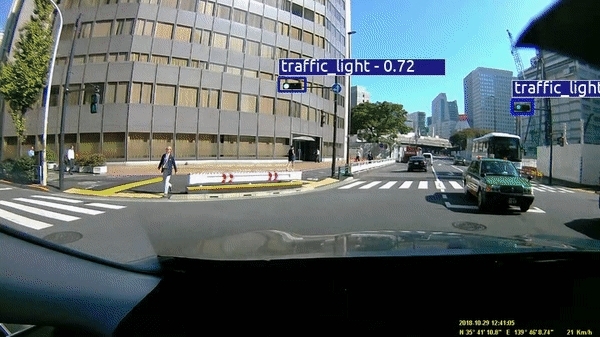 Toyota subsidiary Woven Planet will acquire U.S. mapping startup Carmera, the Japanese automaker's latest move in growing its command of autonomous driving technology, the companies announced July 14.
This is the second major acquisition for Woven Planet — originally founded in 2018 as Toyota Research Institute – Advanced Development (TRI-AD) — following its acquiring of Lyft's self-driving vehicle division, Level 5, in a $550 million deal in April.
Once the deal is closed, the Carmera team will become part of Woven Planet's Automated Mapping Platform (AMP) team inside Woven Alpha, a company operating under the umbrella of Woven Planet aimed at exploring new business opportunities and incubating innovative projects. 
"With Carmera joining the team, we'll be able to hit the accelerator," Mandali Khalesi, Woven Planet's vice president of automated driving strategy and mapping, said in a statement.

AMP is a crowdsourced software platform that supports the creation, development and distribution of high definition (HD) maps, a key enabler for smart and safe automated mobility. Woven Alpha plans to develop AMP into the most globally comprehensive road and lane network HD map platform. 
Woven Planet aims to make the most of Carmera's ability to successfully update HD maps from crowdsourced, camera-based inputs, a significantly cheaper and faster approach than traditional methods. This will help AMP account for changes in lane markings, traffic signals, signs and more in near real-time, so it can better serve a comprehensive set of road classes and features, paving the way for a future multi-regional commercial launch. The acquisition also gives Woven Planet access to Carmera's sophisticated map update, change management and Internet of Things (IoT) sensing technology.
"AMP's strengths in high definition map creation—using the latest in satellite and remote sensing, in addition to their deep in-vehicle competencies—are complemented perfectly by Carmera's strengths in logistics and camera-based crowdsourcing, for both map generation and change," Ro Gupta, CEO and co-founder of Carmera, said in a statement.
An earlier partnership between Carmera and TRI-AD laid the groundwork for this deal — collaborative projects in 2018, 2019 and 2020 that proved the companies could successfully develop and update HD maps from commercially available dashboard-mounted cameras and other off-the-shelf devices. Carmera will join Woven Planet as a wholly owned subsidiary, expanding the company's footprint beyond its Tokyo headquarters by adding New York and Seattle offices to its planned offices in Silicon Valley and London.
"Woven Planet and AMP have been highly aligned with Carmera's culture and mission from the beginning. Our teams have a common view of the unmet need for ubiquity in advanced mobility data going forward, including maps," Gupta said in a statement. "Woven Planet, thanks to its software-first automotive DNA, shares our commitment to the end-user―to creating a technology stack that can be used safely and without friction by all stakeholders from data originators through to data consumers. This validates and furthers our founding thesis that richer, faster spatial intelligence is both critical to the next generation of 'Mobility for All' and viable at global-production scale. I'm beyond excited for CARMERA to join the Woven Planet organization, as it continues to strengthen its footprint in North America and ramp up its software-first development of mobility innovations."