The Indianapolis Motor Speedway and Energy Systems Network unveiled the autonomous Dallara IL-15 that it has challenged colleges around the world to drive driverlessly at top speed around Indy's famed Speedway track. The opening lead-up to the Indy Autonomous Challenge in October took place at CES 2021.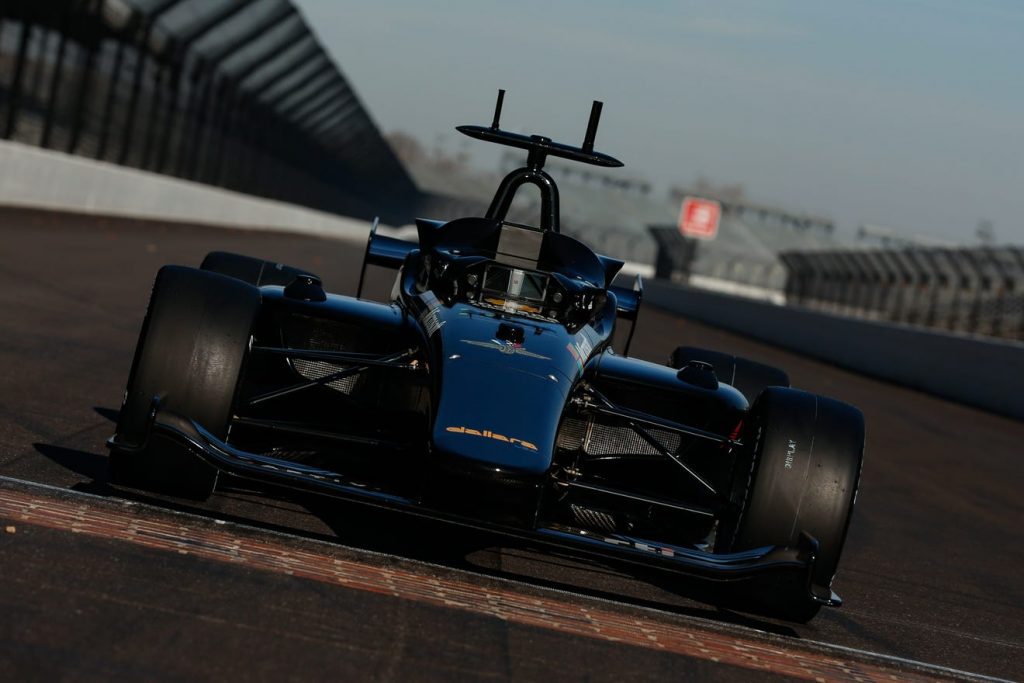 A cool $1 million grand prize will go to the first team to cross the finish line in under 25 minutes for the 20-lap race around the 2.5-mile oval track. That's 120 miles per hour without a hand on the wheel. Rated at 350 horsepower, the autonomous Dallara IL-15 can (estimated, for now) reach 180 mph, so there's room to move.
The organizers and sponsors will provide each team with one such sleek, hyper-sensored vehicle. "The Dallara-built IAC racecar is the most advanced, fastest autonomous vehicle ever developed," stated Paul Mitchell, president and CEO of ESN. "IAC sponsors are providing radar, lidar, optical cameras and advanced computers, bringing the value of each vehicle to $1 million."
The autonomous Dallara IL-15 runs on an internal combustion engine, with high-power batteries to drive the additional wiring and sensors powering the cars' unique software systems. They're also equipped with added internal cooling systems to keep those batteries in working order, as well as unique aerodynamic changes to the chassis that differ slightly from the car that Indy Lights drivers steer.

For instance, there's no cockpit at all.
The IL-15 has been further retrofitted with hardware and controls to enable automation and to enhance safety, control and performance. Components include rugged-edge on-board computing, vehicle-to-vehicle communications, perception systems, high-end graphics processing units, drive-by-wire, and artificial intelligence acceleration and powerful central processing units to run the 30 teams' software and algorithms in the racecar.
One of the challenges for autonomous racing is solving edge-case scenarios: challenges that occur only at extreme operating parameters, such as avoiding unanticipated obstacles at high speeds.
"Dallara is the best racecar engineering company in the world, yet designing the chassis for autonomous racing was really challenging," explained Stefano dePonti, CEO and general manager of Dallara USA. "We know how the world's best race drivers react in the Dallara in high-speed scenarios, but now we have to anticipate the actions of a robot."
IAC sponsors and contributors include the Indiana Economic Development Corporation, ADLINK, Ansys, Aptiv, AutonomouStuff, Bridgestone, Clemson University's International Center for Automotive Research (CU-ICAR), Dallara, Microsoft, New Eagle, PWR, RTI, Schaeffler and Valvoline.