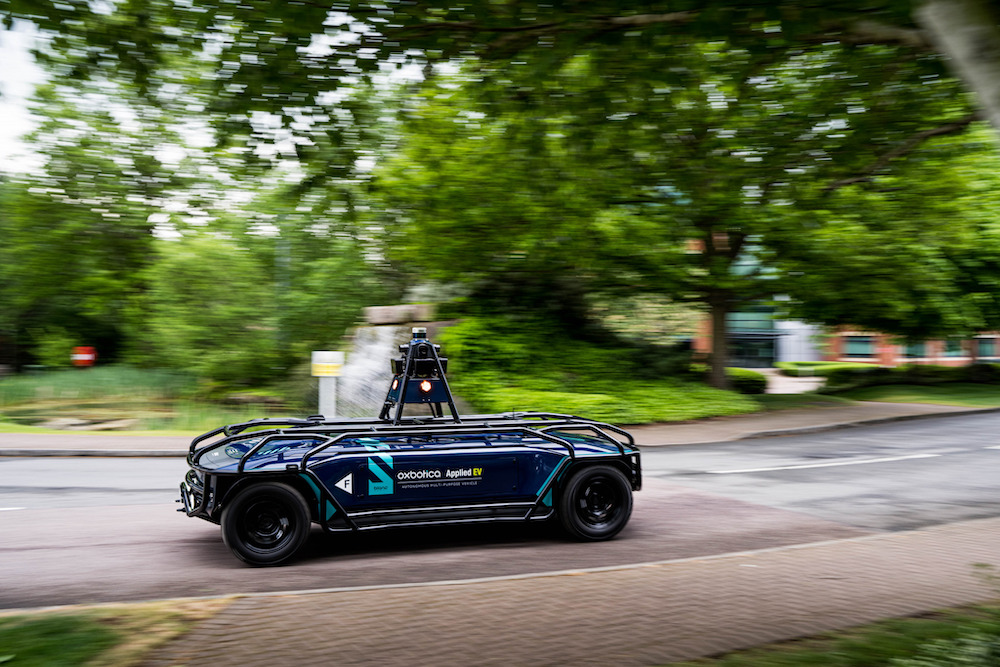 For the first time, a fully autonomous vehicle performed a zero-occupancy drive on publicly accessible roads in Europe, autonomous driving software company Oxbotica announced May 20.
Oxbotica teamed up with autonomous electric automaker AppliedEV to develop the all-electric autonomous vehicle. It operated with no onboard driver in Oxford, England, after two years of extensive trials.
"Oxbotica is changing the way people and goods move," Paul Newman, Oxbotica founder and CTO, said in a statement. "Our goal is to be indistinguishable from perfect on safety, and this achievement alongside our partners is proof of that. It's a historic moment for the UK, the transport and logistics sector, autonomous vehicle technology, and Oxbotica."
The first public on-road business deployment of the new vehicle is planned for British online grocer Ocado, with customer orders completed starting in 2023.

"This is a fantastic milestone and we are delighted to see Oxbotica making significant progress towards zero-occupancy goods deliveries," Alex Harvey, chief of advanced technology at Ocado Technology, said in a statement. "We continue to collaborate closely with Oxbotica and are excited about providing this transformational capability to Ocado Smart Platform partners at the earliest possible opportunity."
Oxbotica is also partnering with companies such as automotive systems company ZF, oil and gas giant BP and Swedish electric car manufacturer NEVS to develop autonomous passenger shuttles and industry-specific platforms such as refinery-monitoring vehicles.
"This Europe-first trial positions the UK as the number one destination for autonomous vehicle development and leapfrogs us towards commercialization and the subsequent economic benefits available in this hyper-growth technology category," Gavin Jackson, Oxbotica CEO, said in a statement. "Autonomous vehicles will create billions of pounds in new revenues and generate thousands of high-skilled jobs, while helping cities and businesses meet their targets for carbon reductions. Our zero-occupancy, all-electric, fully autonomous prototype is exactly the new-type vehicle that will form the mainstay of the transportation industry for decades to come."
This new development also saw the first insurance program in the United Kingdom tailored specifically for the risks associated on open roads with vehicles capable of level 4 autonomy — that is, the ability to act without any human intervention in the vast majority of situations. The new insurance program was arranged by broker Marsh and created by Apollo Group's ibott initiative through its MGA in partnership in the United Kingdom with insurer Aioi Nissay Dowa Europe.
"Oxbotica's completion of Europe's first zero-occupancy self-driving vehicle journey on the road is testament to the UK's world class automotive sector," Lord Gerry Grimstone, the United Kingdom's Minister for Investment, said in a statement. "It is great to see a UK company at the forefront of technology that will deliver safety and convenience for the public. This exciting development will further strengthen the UK's reputation as a leading destination to develop and deploy self-driving vehicles, as well as helping grow a sector that will support highly-skilled jobs across the country."