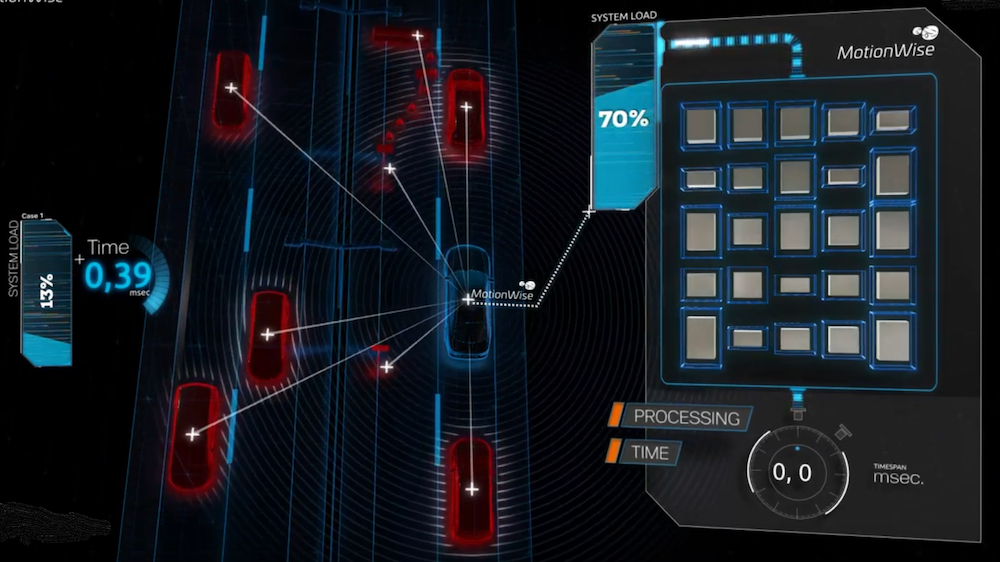 TTTech Auto and ZettaScale Technology have partnered to provide cutting-edge communications technologies for software-defined vehicles. Their upcoming software solution is being engineered to enable flexible and safe application development and serve as a foundation to enable the extension of the vehicle life cycle via after-sales application updates. The partnership includes an investment by TTTech Auto in ZettaScale Technology as part of the former's inorganic growth strategy after its funding round earlier this year.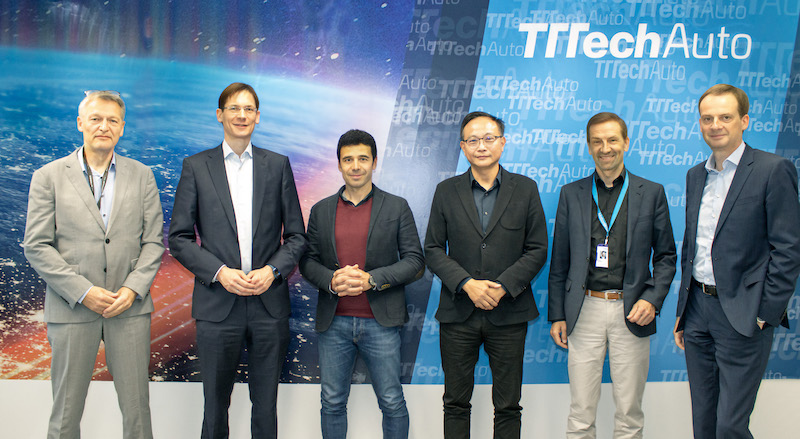 Vienna, Austria-based TTTech Auto was founded in 2018 by TTTech Group and technology leaders Audi, Infineon Technologies, and Samsung Electronics to build a global, safe vehicle software platform for automated and autonomous driving. In 2022, it raised $285 million from Aptiv and Audi in its latest funding round, which it will apply to its flagship product MotionWise.
That safety software platform supports automakers in shortening the development cycles for software defined cars, while guaranteeing safety across all car functions. About two million vehicles already drive safely based on MotionWise. The open, modular, standards-based platform includes specific tools that enable automakers to accelerate the software development process dramatically, from the idea stage to series production, including post-sales feature updates delivered over-the-air.
Saint Aubin, France-based ZettaScale says its mission is to bring every connected human and machine the unconstrained freedom to communicate, compute, and store—anywhere, at any scale, efficiently, and securely. The company develops open-source communication middleware that underpins next-generation robotics, transportation, and mission-critical applications.

The initial product of the TTTech/ZettaScale collaboration will be the first European implementation of the OMG Data Distribution Service (OMG DDS) that is safety-certified under ISO 26262 for use in series production cars. The MotionWise Cyclone DDS network protocol will be designed to ensure safe and quality-guaranteed communication in real-time within the entire vehicle.
To achieve this, the partners will combine ZettaScale's open-source Cyclone DDS with TTTech Auto's TSN (time-sensitive networking) and safe real-time software expertise. With the DDS already widely used by open-source developer communities such as for the ROS 2 robotics operating system, the MotionWise Cyclone DDS is expected to attract new talent to help car manufacturers develop safe and resilient in-vehicle communication.
"System-wide safety is one of the biggest challenges for highly automated driving," said Friedhelm Pickhard, Chief Growth Officer of TTTech Auto. "MotionWise Cyclone DDS will help car manufacturers to reduce time-to-value while guaranteeing the overall system safety and providing excellent UX, flexibility, security, and end-to-end vehicle properties. Together with ZettaScale, we will develop the next industry standard for safety and reliability in the rapidly evolving field of autonomous driving."
The MotionWise Cyclone DDS is designed to address the industry's need for flexibility in the early stages of development and accelerated time-to-market for software development environments that often differ from production environments. Combined with the safe vehicle software platform from TTTech Auto, it will help bridge this gap in the production chain to ensure a seamless software development environment for both the pre-development and production phases.
The mature technology of the DDS is meant to lay the foundation for flexible application development, improved end-to-end vehicle behavior, and robust vehicle networking in modern E/E architectures. In addition, it allows interoperability with established and standardized software stacks such as ROS and Adaptive AUTOSAR.
"Thanks to the vivid open-source community, Cyclone DDS' real-time abilities and TTTech Auto's safety expertise, we will create a product that will truly stand out in the market," said Angelo Corsaro, CEO of ZettaScale Technology. "We aim to expand the capabilities of software-defined vehicles by improving V2X communication and bringing edge computing support through the cutting-edge communication protocol Zenoh."
A product the Eclipse Foundation, Zenoh provides a software stack that unifies data that are in motion, in-use, and at rest. It carefully blends traditional pub/sub with geo-distributed storages, queries, and computations, while retaining a level of time and space efficiency that extends well beyond those of other mainstream stacks.
"By including a DDS technology component in our TTTech portfolio, we will deliver on our modularization strategy for the entire MotionWise vehicle software platform," said Patrik Fiegl, Senior Vice President of Strategic Product Management at TTTech Auto. "This means we are converting MotionWise into an individually consumable set of software services and tools that can be used and combined to build vehicle operating systems with well-defined attributes for system safety and performance."