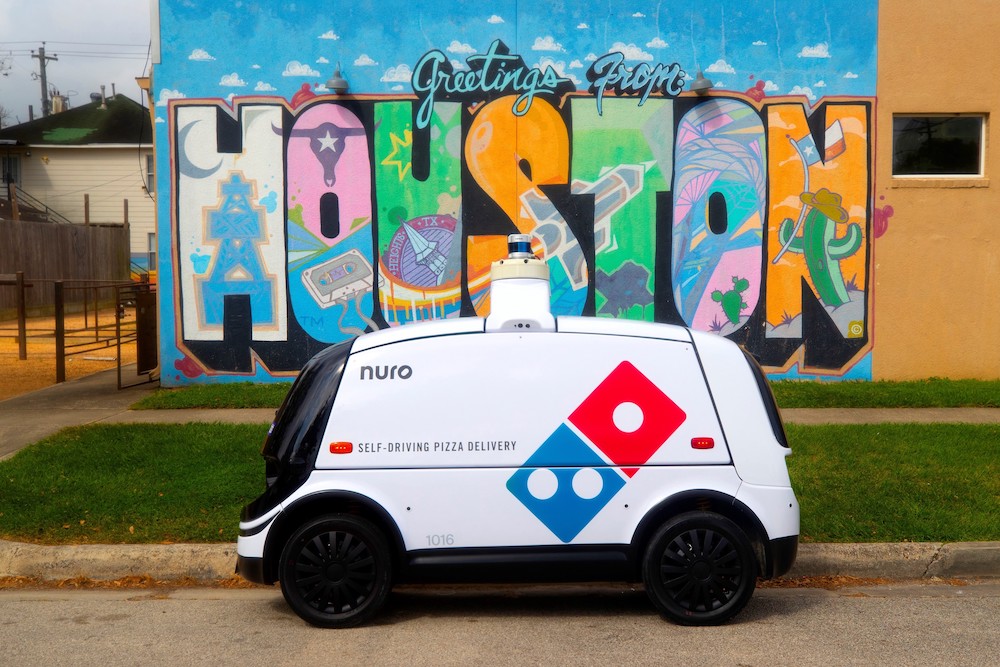 Select customers in Houston will now receive their Domino's pizza orders from a Nuro R2 autonomous delivery vehicle. 
Deliveries began in Houston this week, but Nuro has been in the area for awhile mapping, testing and working with other partners deploying the Prius vehicles, according to a blog post written by Nuro Co-Founder Dave Ferguson. The company has spent years designing and manufacturing a custom vehicle to make these deliveries possible and has tested every aspect of the software stack. 
Ferguson describes the launch as "a glimpse of what's to come." Transporting pizza autonomously to customers will lead to a variety of different deliveries in a variety of different places, with benefits that include lower emissions, safer streets and more communities participating in the economic growth of autonomous delivery.
"We're honored to partner with Domino's, the largest pizza company in the world and an expert in delivery," Ferguson wrote in the blog post. "Dominos' willingness to incorporate R2 into their service is a testament to their commitment to innovation. It's proof they care deeply about constantly improving the customer experience, and we're so excited to take this next step together."