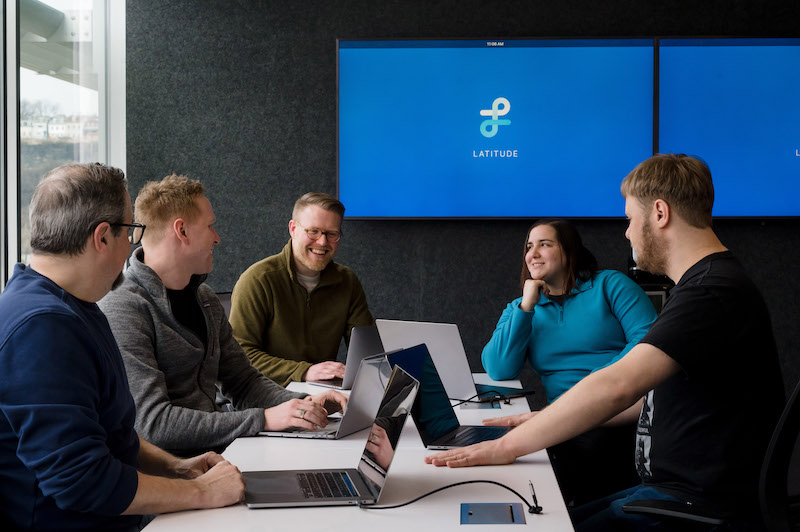 Automotive giant Ford has launched a new wholly owned subsidiary focused on automated driving technology, Latitude AI, which includes hundreds of former employees from Argo AI, Ford's recently disbanded joint venture with Volkswagen.
Latitude will focus on developing a hands-free, eyes-off driver assist system for millions of next-generation Ford vehicles, Ford announced earlier in March. This will include advancements in Ford BlueCruise, which already has accumulated more than 50 million miles of hands-free driving.
Ford was autonomous vehicle technology startup Argo AI's first big investor in 2017, and Volkswagen acquired an equal ownership stake in the company in 2019. Argo AI had looked as if it was progressing toward commercialization—for example, in September, it announced that it was partnering with ride-hailing giant Lyft to offer public robotaxi service in Austin, Texas.
However, Ford and Volkswagen shut down Pittsburgh-based Argo AI in October. Its closure was due to problems such as a lack of success in finding other investors, as well as strategies that did not include more immediate potential profits, such as business from long-haul trucking.

Automated driving technology has recently faced a multitude of woes in Pittsburgh. In addition to the end of Argo AI, the city has seen other autonomous vehicle companies announce or discuss layoffs, such as Locomation, Motional and Aurora.
Ford has built Latitude's roughly 550-employee team from Argo AI. They bring expertise across machine learning and robotics, cloud platforms, mapping, sensors and compute systems, test operations, systems and safety engineering, Ford noted.
Latitude aims to apply much of its experience in automated driving—including software development tools and infrastructure—to work on advanced driver assist systems (ADAS). Its launch supports Ford's shift last year to focus on automated driving technologies for personally owned vehicles.
"We see automated driving technology as an opportunity to redefine the relationship between people and their vehicles," Doug Field, chief advanced product development and technology officer at Ford Motor Company, said in a statement. "Customers using BlueCruise are already experiencing the benefits of hands-off driving. The deep experience and talent in our Latitude team will help us accelerate the development of all-new automated driving technology, with the goal of not only making travel safer, less stressful and more enjoyable, but ultimately over time giving our customers some of their day back."
BlueCruise, formerly known as Active Drive Assist, allows for hands-free driving on prequalified sections of divided highways called "Hands-Free Blue Zones" that currently make up more than 130,000 miles of North American roads. BlueCruise uses animated cluster transitions featuring text and blue lighting on the digital instrument cluster to indicate when the vehicle is in a hands-free zone, effective even for those with color blindness.
Latitude is headquartered in Pittsburgh, with additional engineering hubs in Dearborn, Michigan, and Palo Alto, California, and a highway-speed test track facility in Greenville, South Carolina. Sammy Omari, executive director of ADAS technologies at Ford, will serve as Latitude's CEO.
"We believe automated driving technology will help improve safety while unlocking all-new customer experiences that reduce stress and in the future will help free up a driver's time to focus on what they choose," Omari said in a statement. "The expertise of the Latitude team will further complement and enhance Ford's in-house global ADAS team in developing future driver assist technologies, ultimately delivering on the many benefits of automation."