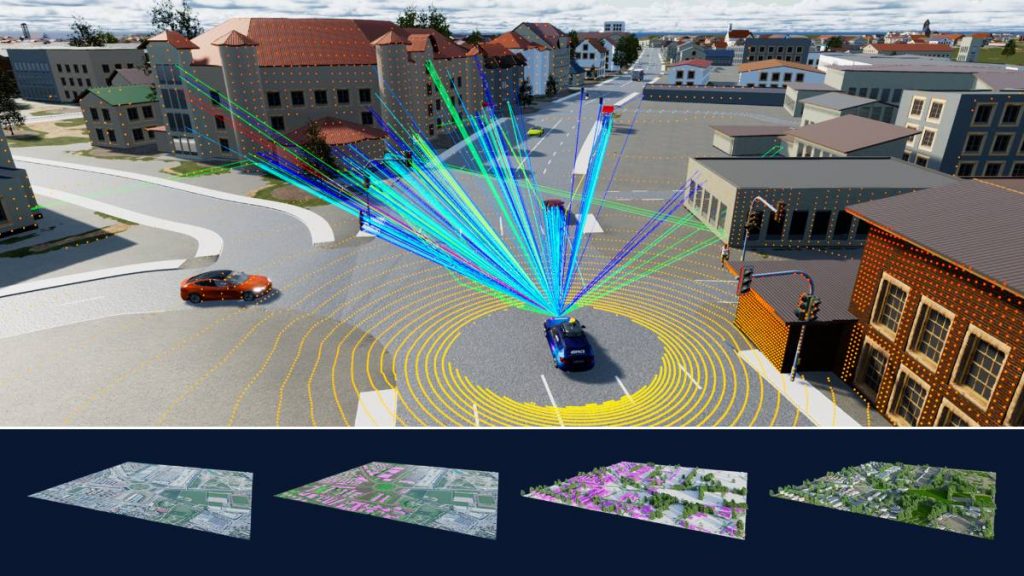 Meaningful validation of AD (autonomous driving) functions and sensor simulations require large three-dimensional environment models that contain realistic locations, materials, and semantics, according to the experts at dSPACE. In support of that effort, the company's Aurelion sensor-simulation software is intended for all phases of the development process like software-in-the-loop (SIL) and hardware-in-the-loop (HIL) testing as well as scaled validation in the cloud.
Aurelion draws on an extensive library of models so new sensors can be reproduced in simulation solutions long before they come to market. It provides environments for camera, radar, and lidar simulation to validate algorithms for autonomous driving simulation applications. To further develop its solution, dSPACE has entered into agreements with the world's leading sensor manufacturers, offers the option of integrating third-party sensor models, and most recently has added more realistic synthetic environments.
Earlier this month, dSPACE announced a partnership with AVES Reality GmbH of Garmisch-Partenkirchen, Germany, so that developers of AVs can validate sensors and algorithms in virtual test drives in a range of realistic scenarios. To extend the Aurelion offering, AVES Reality provides synthetic environments by processing satellite imaging with artificial intelligence and advanced video game technology to produce 3-D content on a large scale.
"Our 3-D environments with a size of several square kilometers facilitate virtual test drives through entire cities on the basis of existing road networks and real spatial base data," explained Florian Albert, CEO of AVES Reality. Through the scalable and detailed simulation environments, development projects can be carried out virtually in a cost-effective manner with reduced risk."
"Initial results from customer projects show that the large-scale imaging of entire districts from AVES Reality represents a significant added value for our customers and also optimally complements the dSPACE simulation solutions," added Thorsten Pueschl, Product Manager for Scenarios at dSPACE.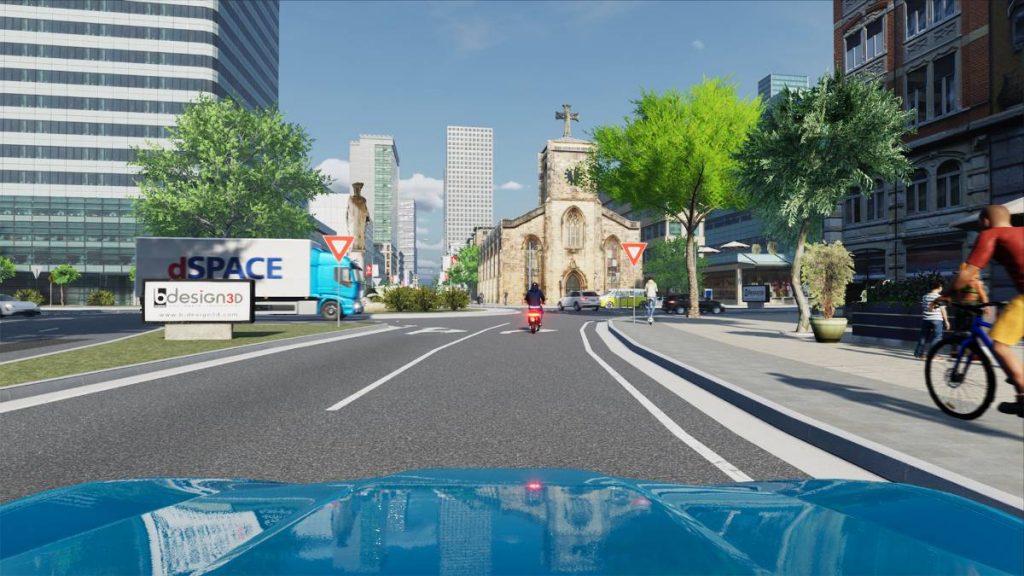 The AVES Reality news adds to a similar earlier announcement by dSPACE of a partnership with Tel Aviv-based B-Design3D Ltd. to enable developers of AVs (autonomous vehicles) to validate sensors and algorithms during virtual test drives in high-precision three-dimensional real-world environments to get self-driving cars on the road faster. dSPACE has integrated a new, 3-D urban environment produced by B-Design3D into the latest release of Aurelion, allowing the integration of top-grade visualization and realistic sensors into processes to develop and validate AD functions.
This 3-D environment is available with the latest Aurelion release to allow users to exploit the latest features of the solution including material properties for all sensor types as well as ground-truth information like semantic segmentation and bounding boxes. The B-Design3D visual database is designed to be representative of a typical downtown city block in major metro areas and modular so it can be expanded by integrating additional city blocks.
The visual database is optimized to provide a high level of realism–including all traffic signs and road markings–while maintaining peak rendering performance. It is delivered with a parallel OpenDrive layer that contains the logical description of the traffic rules, allowing for traffic simulation and advanced driving assistance system (ADAS)/AD scenario generation.
"Our teams have worked hard to ensure the seamless integration of our 3-D Environment into Aurelion," said Yoram Bentzur, CEO of B-Design3D. "We welcome the opportunity to contribute to the growing Aurelion user community through the provision of additional, fully compatible 3-D environments for any location on Earth."
"With the integration of high-precision 3-D content from B-Design3D, we further complement Aurelion's high-fidelity sensor simulation on an expanded range of possible driving scenarios all over the world," added Caius Seiger, Product Manager of Sensor Simulation at dSPACE.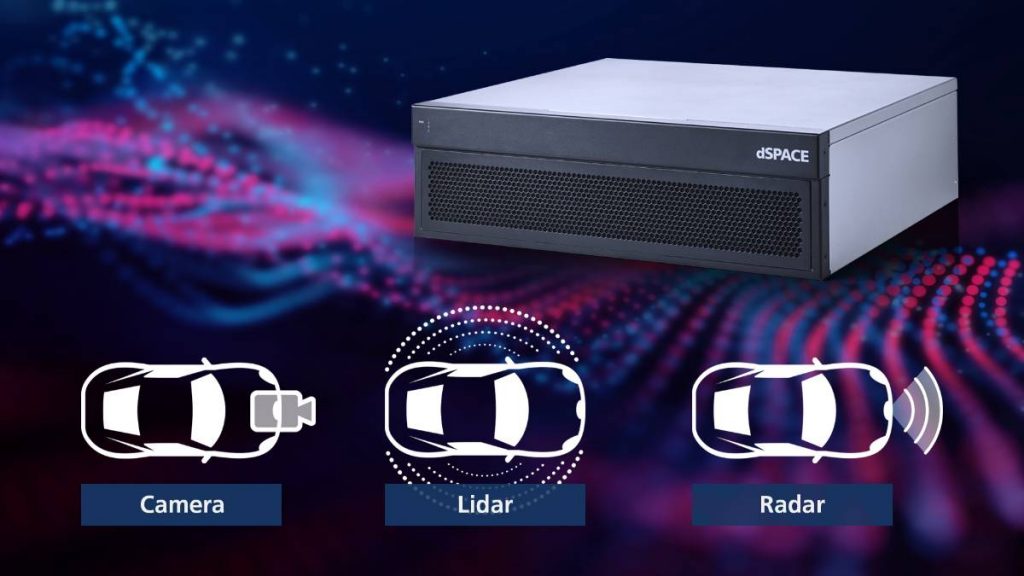 The need for testing and the effort required to validate self-driving cars is continuously increasing and placing ever higher demands on the performance of simulation solutions. So, dSPACE has supplemented its simulation platform for realistic sensor simulation with a higher-performance Sensor Simulation (SensorSim) PC HPP.
With the latest Intel Xeon Gold processors and up to two Nvidia graphics cards, the SensorSim PC HPP offers significantly more power, better scalability, and efficiency for the fast and precise calculation of physics-based models of radar, lidar, and camera sensors. Its dual-GPU operation and high computational performance allow for significantly more compact multi-sensor test setups to be implemented than with the previously available systems. 
The SensorSim PC HPP enables deterministic real-time sensor simulation with realistic mapping accuracy and high resolution and was developed for professional high-load testing, according to automotive reliability standards. It is fully compatible with other components of the dSPACE ADAS/AD toolchain and can be combined with dSPACE HIL and SIL simulation platforms.