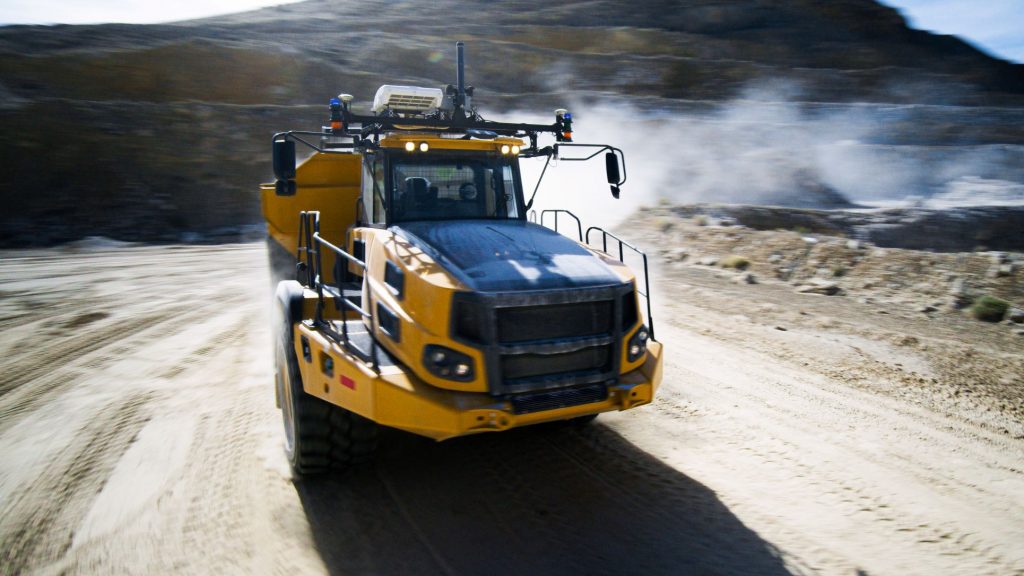 Earlier this month at ConExpo-Con/AGG 2023, Pronto showcased its Autonomous Haulage System (AHS) on a Bell B45E articulated dump truck at the Bell Trucks America (BTA) booth. The autonomous vehicle technology supplier founded in 2018 by CEO Anthony Levandowski is promoting its AHS approach as simpler and more cost-effective than the competition.
"Visit Pronto to understand how autonomous haulage fits into your operation," said Levandowski. "Pronto is bringing the long-proven benefits of AHS to a far broader set of mining, quarry, and heavy civil operations that have previously lacked access to this transformative technology."
"We are excited to partner with Pronto to showcase AHS on Bell's trucks, which is now a reality," said Neville Paynter, President of Bell Trucks America. "Pronto's AHS is easy to integrate and built to deliver safety and productivity improvements at a price point that meets the demands of our customers."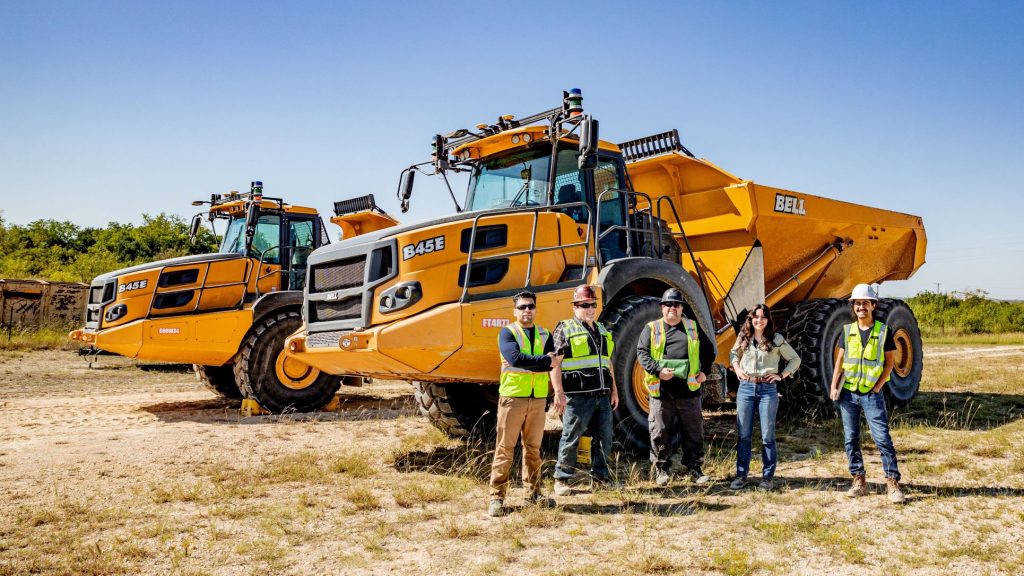 Levandowski, well known in modern AI-powered on-road autonomy circles as a co-founder of Waymo and Uber platforms, in 2018 developed the first system to drive coast-to-coast—from San Francisco to New York City—without a single driver input, according to the Pronto website. Originally designed for highly unpredictable on-road applications, the company has refocused its efforts, now testing its system in the harshest off-road conditions, claiming it is the only provider of commercially deployed non-ultra class AHS. Helping Levandowski lead the effort at Pronto are COO Ognen Stojanovski, CTO Catherine Culkin, CFO Christian Kurasek, Chief Mining Officer Benjamin Miller, and General Counsel David Strandness.

Pronto and BTA announced their partnership in 2022 to deliver the world's first commercial non-ultra-class AHS deployments. As part of the collaboration, Pronto is making available its advanced autonomous driving and driver safety technologies to all Bell customers in the U.S. and Mexico on both new Bell truck purchases and existing fleets via BTA's network of 25+ dealerships and service centers.
"We started Pronto out of a desire to build real applications for autonomous technology today, and our partnership with Bell Trucks America is confirmation that our technology and strategy are providing valuable solutions to real-world problems," said Levandowski, at the time.
With the Pronto partnership, BTA expects to offer the first commercially available off-road trucks featuring AI-powered Level 4 autonomy.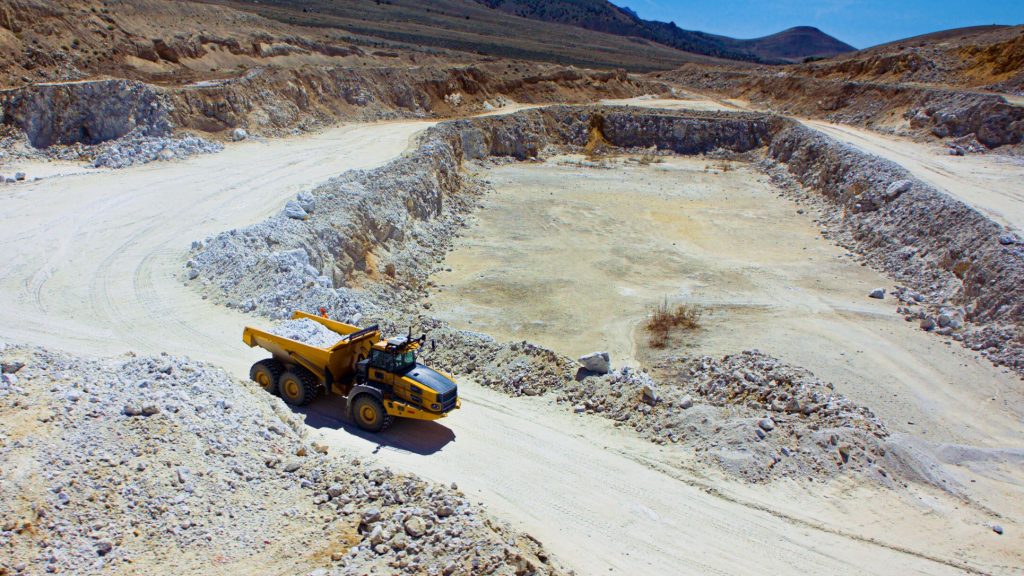 "We're excited about the partnership for many reasons, but we're most excited for the same reasons we chose Pronto; not only is their technology the best, but it can be deployed at a fraction of the cost and time required to deploy any competitive technology," said Mitch Nevins, CEO of BTA. "We already think we sell the best articulated trucks in the market, and now we're able to provide our customers with the most technologically advanced trucks as well."
Pronto's software learns a haul route from a mining operator driving a vehicle manually on the desired route just one time. Operators then dispatch trucks to saved routes from their smartphones via Pronto's mobile app. The straightforward implementation reduces the time and capital needed to introduce autonomy into a fleet. It requires little infrastructure modifications.
To meet the safety requirements of mine operators, Pronto's turnkey software and hardware system enables protection that includes precise situational awareness via computer vision and GNSS. The rugged camera and GPS-based hardware stack are said to be lighter, faster, and more affordable than radar- and lidar-based systems. Advanced object detection with the latest machine-learning capabilities reduces false positives, decreasing downtime and shutdowns. A retrofit drive-by-wire kit can automate any vehicle.
Pronto's smartphone app does away with the need for a complex and expensive AHS control room while still providing access control; notification of AHS activity; fleet performance and location monitoring; truck metrics including fuel, payload, and utilization; and source and destination selection of your material movements.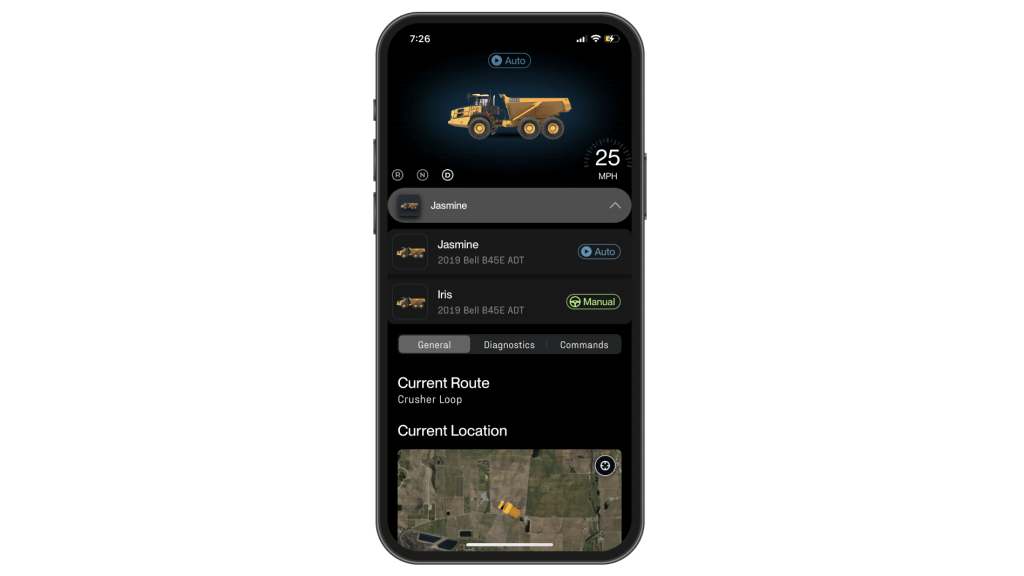 Compared to other AHSs, the company says its solution is designed to respond to unpredictable events in high-traffic environments and has AI-powered collision threat detection. Like other systems, it uses radar and GPS; however, it adds camera sensing but not lidar, which it says is "brittle and limited."
Pronto's AHS can detect collision threats and respond without radar signatures from obstacles like pedestrians, animals, and certain types of rocks—and in the absence of GPS and/or a network. The system provides "Rover" systems on other equipment for the safe operation of manned vehicles alongside autonomous units. It uses redundant neural networks and has minimal hardware points of failure.
Wireless connectivity is a requirement for every AHS deployment. To address this need more affordably, the company launched a subsidiary called Pollen Mobile, which uses open-source mobile technologies that allow it to deploy reliable, secure wireless LTE networks to mine sites at a fraction of the cost.