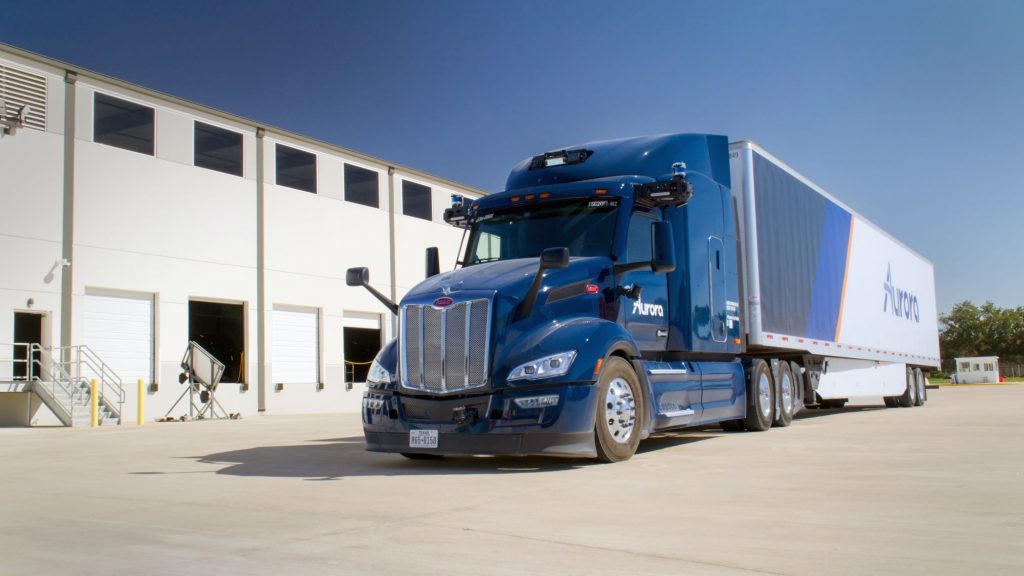 Aurora Innovation, Inc. yesterday announced its third quarter 2023 results, holding an investor webcast to provide an update on its business and discussing a significant milestone in the opening of the "industry's first lane" for driverless trucks supported by commercial-ready terminals in Dallas and Houston.
"We are making strong progress toward closing our safety case, readying our hardware kit for commercial launch, and further improving the Aurora Driver's performance in commercial settings," said Chris Urmson, Co-Founder and Chief Executive Officer at Aurora. "Alongside the maturing and scaling of our operations between Dallas and Houston, our teams are focused on preparing for an on-schedule commercial launch at the end of 2024."
Nearly half of all truck freight in Texas moves along route I-45 between Dallas and Houston, making this an ideal corridor, or lane, for Aurora's commercial launch. As with the company's first terminal in South Dallas announced in April, its new terminal in Houston is designed to support and service driverless trucks at a commercial scale.
"Opening a driverless trucking lane flanked by commercially ready terminals is an industry-first that unlocks our ability to launch our driverless trucking product," said Sterling Anderson, Co-Founder and Chief Product Officer at Aurora. "With this corridor's launch, we've defined, refined, and validated the framework for the expansion of our network with the largest partner ecosystem in the autonomous trucking industry."
Aurora has developed a terminal blueprint to implement a layout and list of features that make its terminals commercial-ready for the launch of driverless operations. The company uses terminals to house, maintain, prepare, inspect, and deploy autonomous trucks between destinations—designed to maximize the time on the road hauling freight.
For example, on-site weigh stations support enhanced pre-trip inspections, which ensure Aurora's trucks are compliant with regulatory standards while allowing them to bypass inspection sites on the road. This promotes safe operations and results in a more efficient trip with fewer stops.
"When we talk about commercially representative locations, what that means is all the operational capabilities, all the things that we need to have happen to operate on this lane, exists at the terminal," added David Maday, Chief Financial Officer at Aurora. "So, if we need to do fueling, we do that on-site as opposed to having to go offsite to do it. If we need to do calibration of our systems, if we need to do minor repairs, everything is self-contained in there so you actually can operate an autonomous lane. We're determining all the necessary capabilities that you need to have, and we continue to refine that along the way. It also helps build confidence with our customers."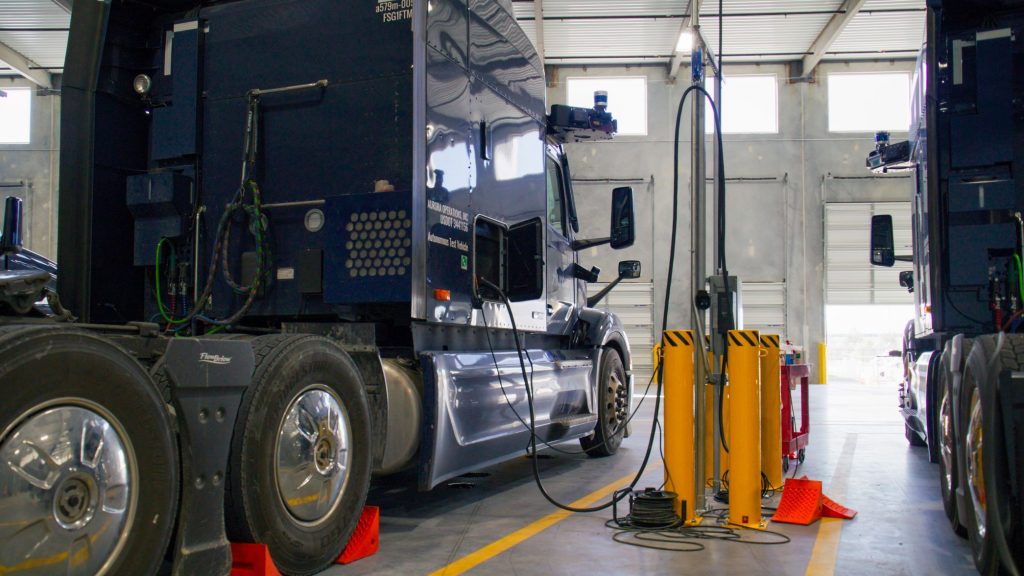 Aurora picks its terminal locations with its customers in mind. For example, the Houston terminal is located in a logistics hub near pilot customers including FedEx and others. This makes it easy to integrate autonomous trucks into customers' middle-mile operations.
The ability to service and support driverless trucks around the clock is critical to launching a valuable product that can handle dynamic demand, according to Aurora. Today, the company's terminals operate day and night, supporting its trucks as they haul more than 75 loads a week for pilot customers.
Aurora is also preparing its Command Center to support around-the-clock commercial operations with a team of remote specialists who monitor and provide guidance to the fleet of Aurora-powered trucks and dispatchers who allocate trucks, trailers, and vehicle operators to missions. The center already supports commercial pilot hauls and is prepared to support driverless missions.
"Bringing our commercial-ready terminals and services online a year ahead of our planned commercial driverless launch between Dallas and Houston enables us to focus next year on integrating our Driver-ready trucks into our customers' operations," added Anderson.
Urmson elaborated on the company's terminals and first commercial-ready route.
"At the end of Q3, we were at the point where we're pulling 75 loads so a week, and the guidance we provided in our roadmap is that we aspire by the end of the year to achieve 100 loads per week on that route," he said. "This is where the Aurora driver is operating, but we continue to have our commercial driver's license operators on board as well. This will also ultimately be the first lane we operate without a driver in the trucks towards the end or at the end of 2024. And over the time between now and then, we expect to continue to increase volume on that route and other routes."
As for potential other routes, Urmson provided some insight.
"Today we also operate on the route between Fort Worth and El Paso, and we're pulling loads there daily for customers," he concluded. "We've provided in the past…general guidance that we expect to expand east to west along that corridor."