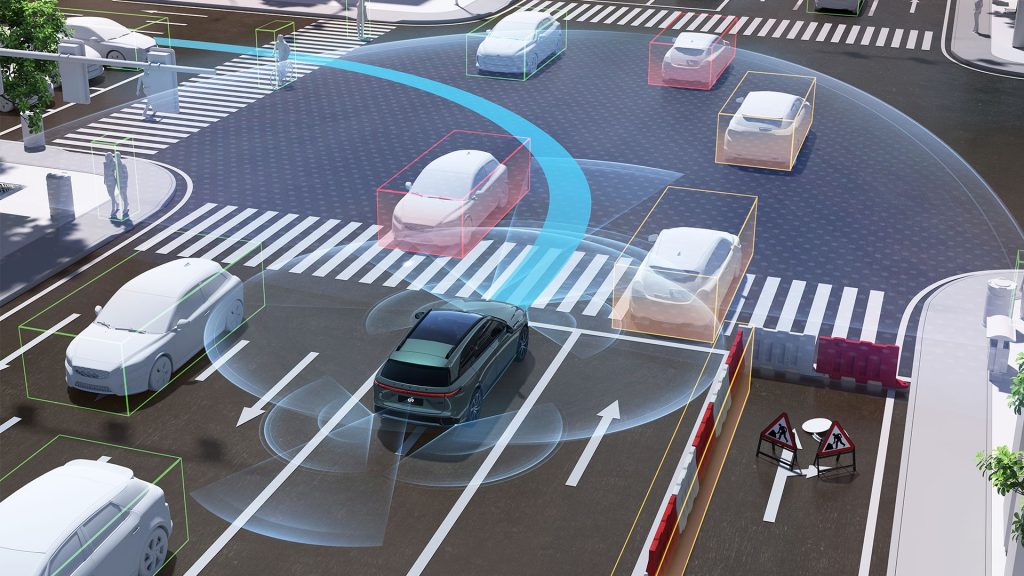 Chinese vehicle startup Xpeng Motors announced last week that the international version of its P7 "smart electric" sedan has been awarded a five-star safety rating in the 2023 Euro NCAP tests, the updated automotive safety testing protocol that adds more complex safety scenarios. In addition to body structure/materials and passive systems, the P7 comes with a standard Xpilot ADAS (advanced driving assistance system) comprised of 14 active safety features.
"We're delighted that Xpeng P7 meets the 2023 tests' even higher standards, demonstrating the power of our in-house technology," said Brian Gu, Vice Chairman and Co-President of Xpeng.
Earlier in the week at its Tech Day 2023 in Guangzhou, China, the company's focus on cutting-edge safety was front and center as it showcased its fast-advancing Intelligent driving and AI-defined mobility. It introduced the XNGP (Xpeng Navigation-guided Pilot) ADAS rollout plan for the first batch of cities without HD (high-definition) map coverage, an AI Valet Driver feature for urban commuting and frequently traveled routes, and an "ultimate architecture" for full-scenario ADAS capabilities called XBrain. The developments are based on its in-house, full-stack R&D capabilities, especially more mature applications of large models in its front-end business and back-end R&D process.
"Our comprehensive, integrated full-stack, in-house R&D capabilities, and robust mobility ecosystem continue to make Xpeng a standout choice for consumers looking for EVs with cutting-edge technology at [accessible] price points," said He Xiaopeng, Chairman and CEO of Xpeng, at the Tech Day. "Domestic customer demand for EVs remains robust [and we continue to gain traction in European markets] as the global transition from traditional vehicles to EVs accelerates."
XNGP is actively undergoing engineering testing to expand its availability for urban roadways.
"If the first half of the game in smart driving is to open up users' minds or educate the public through simple scenarios such as highway navigation assisted driving and auto parking, then the second half of the game will be the competition of city smart driving," said Dr. Li Liyun, Senior Director, Autonomous Driving of Xpeng at the event. "With the support of previous generations of the architecture of high-definition maps, we have rolled out smart driving in five cities."
The challenge to further progress lies in geographical restrictions and high-definition map availability.
"To break through such limitations, we launched the latest version of XNGP," he said. "The biggest feature of the latest version is that it can be used nationwide."
Xpeng plans to roll out via OTA (over-the-air) updates the XNGP function in an additional 20 cities not covered by HD maps by the end of November 2023, with coverage extended to 50 cities by year-end—including in some core areas in central and western China.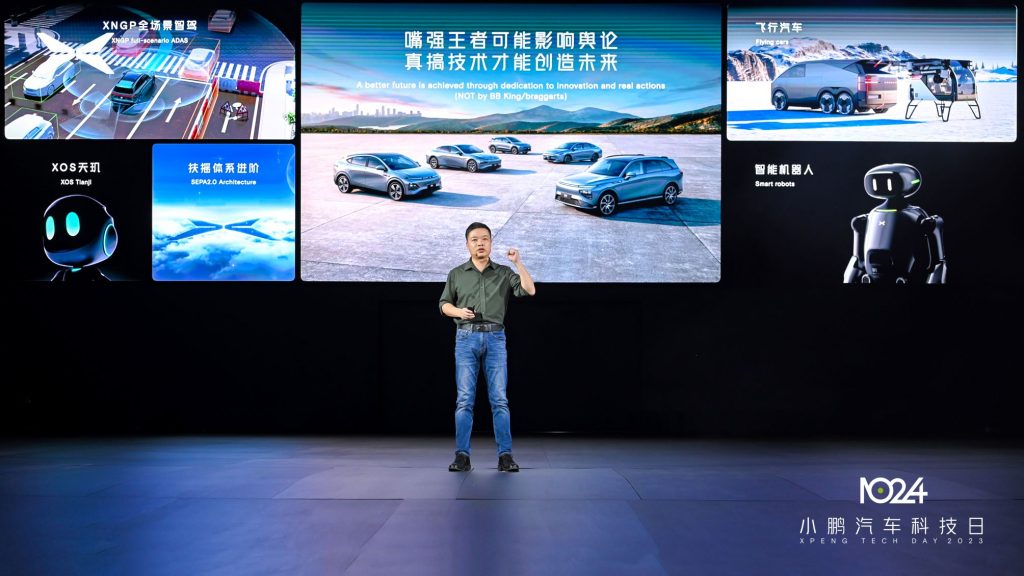 "We're going to ultimately cover all cities," said Xiaopeng. "We're going to be the first automaker in China to do it."
In a surprise move, he announced at the event that the first batch of 20 smart driving cities, without reliance on HD maps, were already launching that day for a public beta test, and would be open to all users by the end of November. The first batch of beta users of AI driving also started to be pushed that night for beta testing.
With the new AI Valet Driver, users can set their start and end points anywhere in a city. After manually driving a specific route once, it is memorized. Later, they can activate the function to achieve advanced assisted driving for that specific route.
Most importantly, Xpeng showed its prowess in research and development capabilities in presenting its ultimate architecture for full-scenario ADAS called XBrain. It is supported by XNet2.0, the next-gen perception architecture with spatiotemporal understanding, and XPlanner, the neural network-based planning and control system, to enable more human-like learning, thinking, and actions.
During the event, Xiaopeng, Chairman & CEO, Xpeng made the case for Xpeng's trend-setting in the Chinese market.
"Since we launched our solution with less map reliance last year, many people in [the] industry started to think about this too," he said. "And this year, we're going to launch a new solution with less reliance on radar [first on the X9], and I believe that this will also become a future technological trend too."
Sounds very Tesla-like.
Xiaopeng also pushed for self-driving platform consolidation. He says that "a lot of the companies in the industry" launch two sets of smart assisted driving systems with completely different architectures sometimes developed by different teams.
"We used to have that in our Pro and Max versions, but our Pro version users will soon see that we're going to apply or transplant our Max version's architecture into the current Pro hardware system to achieve two sets of capabilities in one architecture," he said. "So are going to be synchronized in terms of the capability including improved SR and highway capabilities. Users of all subsequent Pro versions, including on the G6, G9, and p7i, will all expect the same sort of synchronization."
That one set of architectural codes will benefit the company's globalization efforts as the team prepares for export-market highway NGP and other functions.
"By the end of 2024, NGP will also cover some part of Europe, allowing more global users to see China's leading smart driving technology," he concluded.