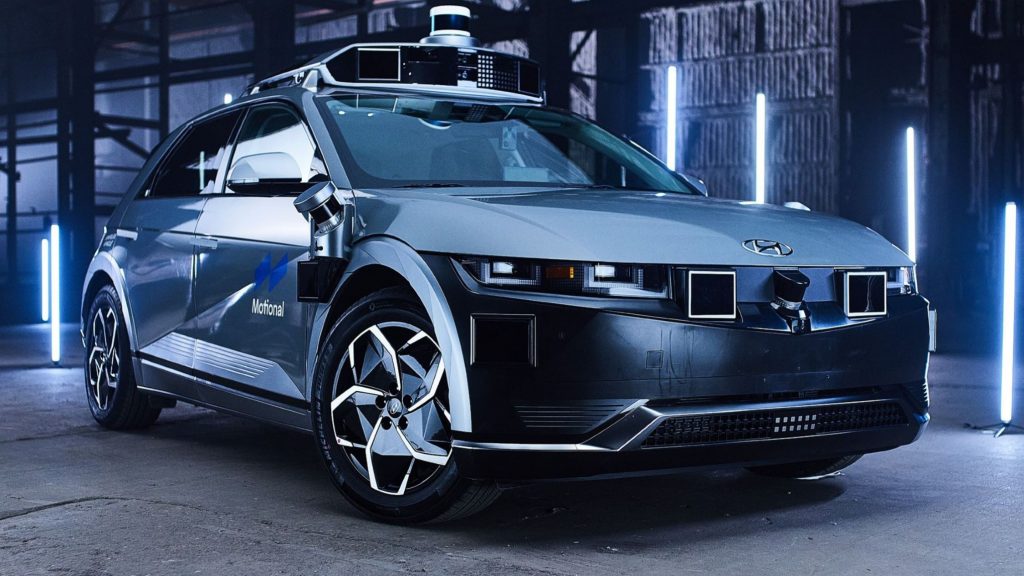 Autonomous vehicles (AVs) are becoming increasingly commonplace on the streets of major cities in the U.S., but technology challenges and market headwinds face companies developing product and service solutions. To gauge current public and generational perceptions and other factors driving AV adoption, it's interesting to see what leaders in the industry are facing. Motional is just out with its fourth annual Consumer Mobility Report takes a deep dive into the public perception and understanding of the technology.
"While more Americans are aware of autonomous vehicles than ever before, companies like Motional must continue smoothing the road to mass commercialization by understanding consumer concerns, increasing consumer education, and meeting their true mobility needs," said Akshay Jaising, Motional's Vice President of Commercialization. "These reports consistently show that once consumers experience driverless technology first-hand, understand how AVs work, and think about how their lives can be improved through usage, they have fewer concerns and greater interest." 
Motional is one of a handful of companies offering public robotaxi services and claims the only one offering passenger service and autonomous food deliveries. As consumer needs change, the company believes that AVs have tremendous commercialization opportunities within the transportation space between human passengers, food orders, package deliveries, and other mobility needs.
The report is based on independent research conducted by a third party for Motional that evaluates consumers' perception of AVs and other mobility options. Based on an online survey fielded in July of over 1000 "general" consumers in the U.S., it looked at several key themes.
While safety is still a big concern among Americans, education and access seem to be the biggest hurdles standing in the way of driverless technology, with younger generations leading the charge on potential adoption. Over half (55%) of respondents had little or no understanding of what AVs are or how they work. For Baby Boomers, that number grows to nearly 70%. Younger generations seem to be less concerned about AVs hitting the road, with 39% of Gen Z and 32% of Millennials stating they're only slightly concerned or not at all. For nearly three-quarters of respondents, safety is the biggest AV concern, followed by the vehicle's reaction time to unexpected occurrences on the road (50%) and the possibility of the vehicle making a mistake (44%).
Once Americans can experience the technology first-hand, safety concerns and other misconceptions start to fade. Those who have ridden in AVs at least once are far less likely to be concerned about safety (40%) than those who haven't (60%), showing education and exposure will be pivotal to adoption.
Potential first adopters are looking for pragmatic use cases in their everyday lives. Over half (54%) of Gen Zs said the biggest motivator to call a robotaxi over a human-driven ride-hail vehicle is if it meant they didn't have to tip. Looking at other autonomous applications, respondents, especially Millennials (39%), were most looking forward to using autonomous delivery vehicles. Respondents said they would choose a driverless robotaxi over a human-driven ride-hail vehicle for everyday tasks such as going to the airport (28%), running errands (25%), traveling at night (20%), and commuting (19%). 
Overall, the Motional survey unsurprisingly found that Americans are bullish about the long-term benefits of AVs. When asked which will have the most positive impact on society, many (33%) said AI-powered functions like ChaptGPT, followed by AVs (17%), 3D printing (15%), space travel (12%), IoT (10%), augmented reality (9%), and blockchain technology (5%).
Despite deployments of AVs in U.S. cities such as Las Vegas, San Francisco, and Los Angeles, survey findings showed that local residents, in California and Nevada, seem unaware that AVs are available in their state. Nearly three-quarters (74%) of residents stated they didn't know they had access to AV technology. Gen Z and Millennials are most likely to lead adoption, with over half (51%) of Gen Z and 46% of Millennials saying they are likely to test out an AV knowing it's available in their state.
For more on the Motional 2023 findings, check out the report.