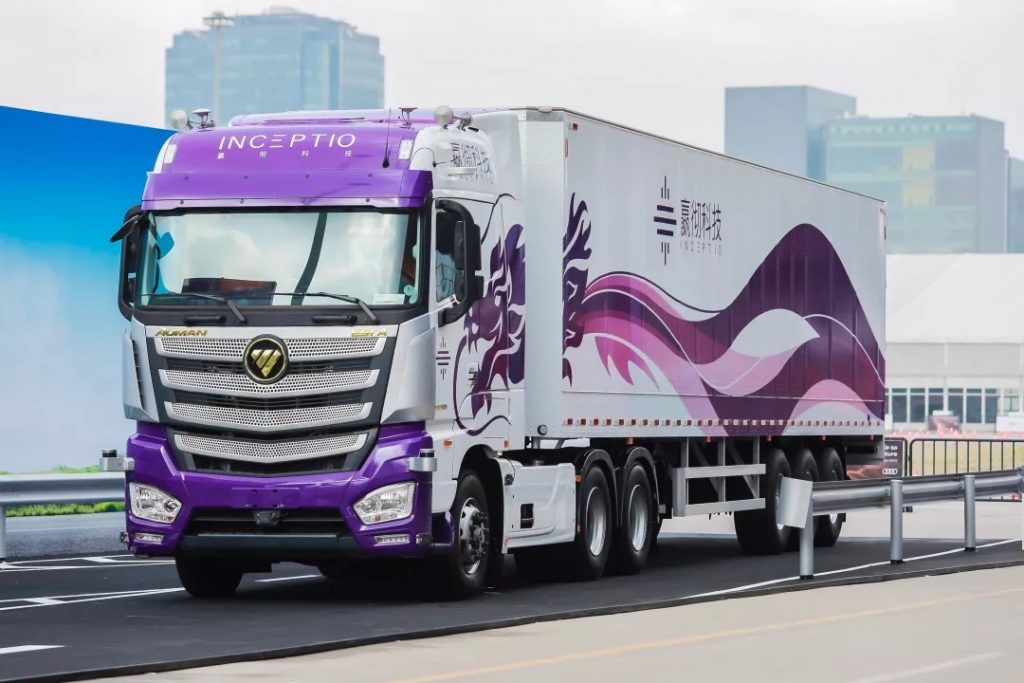 Autonomous trucking startup Inceptio Technology has new orders from Chinese delivery companies for hundreds of heavy-duty vehicles equipped with its automated driving technology, the company recently announced.
As part of these deals, STO Express has ordered 500 Inceptio autonomous trucks developed with Dongfeng Commercial Vehicle. In addition, ZTO Freight has ordered 200 Inceptio autonomous trucks jointly developed with Sinotruk.
In addition, Inceptio is partnering with China Pacific Insurance Company (CPIC) to develop insurance products tailored to the autonomous truck industry.
These agreements are the latest in a series of advances for Shanghai-based Inceptio. For instance, at the end of 2021, after three years of development, Inceptio rolled out the first mass-produced heavy-duty trucks with Society of Automotive Engineers (SAE) Level 3 (L3) autonomy, meaning their automated driving systems can drive the vehicle instead of the driver in a number of circumstances, but require a human driver to take control if the system demands. These trucks are operated by customers including Budweiser and Nestlé across a nationwide delivery network in China. In addition, in 2022, Inceptio became the first company to receive a public road-testing permit for driverless autonomous heavy-duty trucks in China.
"The new orders we announced today represent a huge vote of confidence from our valued partners STO Express, ZTO Freight, and Deppon Express, which have all experienced the benefits of our technology first-hand," Inceptio founder and CEO Julian Ma said in a statement. "And through our new alliance with CPIC, we are developing insurance solutions that will help accelerate the mass adoption of autonomous trucks even further. We look forward to delivering more mass-produced L3 autonomous trucks to our partners in the near future as we continue striving to make freight transport greener, safer, and more reliable."
At Inceptio's second annual Tech Day in Shanghai, the company also shared data from the more than 50 million kilometers of accident-free autonomous driving it has achieved on China's highways. For instance, Inceptio's autonomous trucks generated just 0.1 collision warnings per 100 kilometers, which is 98 percent fewer than human-operated trucks. During those commercial operations, Inceptio's experienced labor cost savings of 20 to 50 percent and fuel savings of 2 to 10 percent.
Inceptio and CPIC also jointly released the industry's first annual insurance data safety report. They found that Inceptio's trucks perform 75 to 99 percent better than human-operated trucks across a range of safety indicators.
In addition, Inceptio and a team of academics published a report monitoring truck driver fatigue levels on 134 trips covering nearly 120,000 kilometers of commercial operations. They found that Inceptio's human safety operators experienced 35 percent less physiological fatigue and 11% less psychological fatigue than conventional truck drivers.
"We couldn't be more excited to share Inceptio's progress with the world," Ma said in a statement. "We are truly proud of the great strides we have made to commercialize our technology, making nearly 50,000 trips on 340 routes for more than 100 freight and logistics customers."