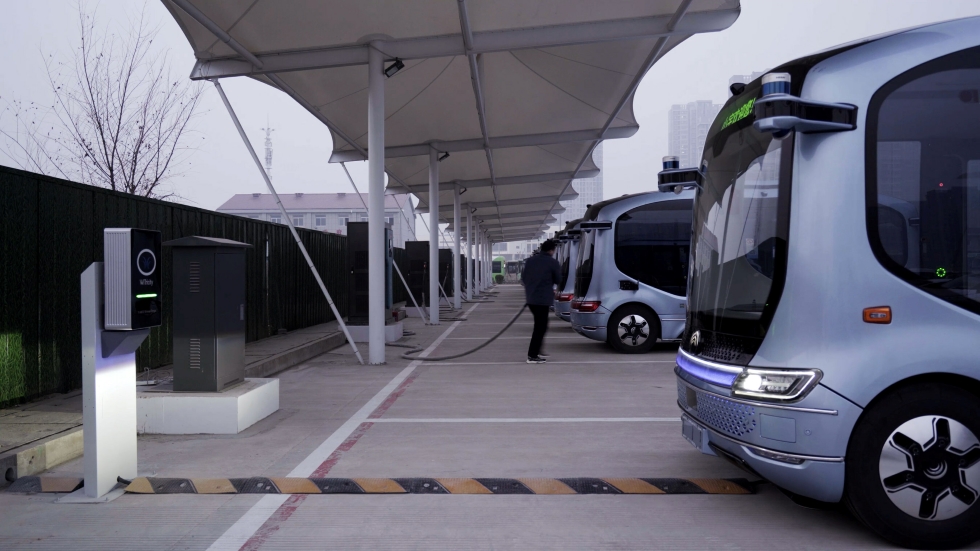 Wireless charging firm WiTricity is partnering with YuTong Bus, the number one bus brand in China, to help YuTong wireless charge its autonomous electric buses, the companies announced earlier this month.
This partnership marks the first-ever commercial application of wireless charging for an autonomous electric bus.
"We are so excited to see this first real demonstration with YuTong Bus of wireless charging powering autonomy at scale," Alex Gruzen, CEO of WiTricity, said in a statement. "As autonomy progresses, the logistics of charging and servicing will become even more critical. WiTricity wireless EV charging can enable the next generation of electrified transportation and logistics."
Spun off from MIT research in 2007, Watertown, Massachusetts-based WiTricity enables wireless power transfer via magnetic resonance. This lets a driver to simply park an electric vehicle over a charging pad to recharge it with the same speed and efficiency as plugging it to Level 2 equipment.
Until now, WiTricity has seen the deployment of its wireless EV charging in passenger vehicles, including FAW's HongQi and Genesis's GV60. Removing the need for electric vehicles to plug in is particularly significant in transit applications, where the heavy and awkward cords and cables required could contribute to slips and falls, the leading cause of workers' compensation claims for commercial drivers. WiTricity noted that taxi trials are also underway, showing off the use of wireless charging in queues as taxis wait for their next fare.
The commercial deployment of wireless charging in YuTong's electric buses will debut in Zhengzhou, China, on the Xiaoyu 2.0 autonomous minibus. The autonomous bus seats 10 passengers has a range of 150 kilometers and incorporates level 4 autonomy — that is, the ability to act without any human intervention in the vast majority of situations.