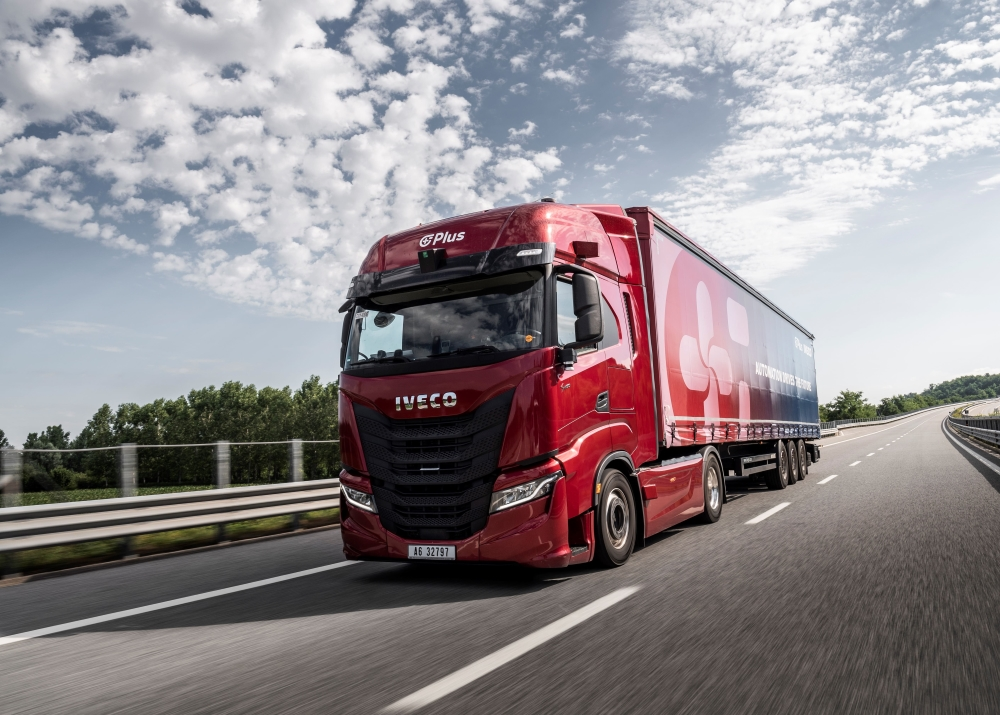 U.S. self-driving trucking company Plus and Italian vehicle maker Iveco are starting public road testing of their jointly developed highly automated trucks in Germany, the companies announced earlier this month.

The new tests combine Plus's autonomous driving system PlusDrive with Iveco's latest-generation S- WAY heavy-duty truck for level 4 autonomy — that is, the ability to act without any human intervention in the vast majority of situations. The data from the tests will help the companies with potential factory production.

"Germany is a leader and trendsetter in autonomous driving, so we are excited to launch our public testing program in a country that has long embraced technology innovation and the life-changing impact of safety solutions like highly automated trucks," Marco Liccardo, chief technology and digital officer of Iveco Group, said in a statement. "This is an important phase in our plans to bring highly automated trucks to market."
The public road testing will expand to Austria, Italy and Switzerland in the coming months, the companies noted. Each country's unique roadways and driving conditions will expose the highly automated truck to a broad range of terrains, road gradients, weather conditions and driving scenarios. This will help to expand the capabilities and features of Plus's autonomous driving technology.
"Real-world experience is an invaluable part of the testing and validation of our technology as we prepare our autonomous driving product for commercial deployment in Europe," Shawn Kerrigan, chief operating officer and co-founder of Plus, said in a statement. "Given that Germany alone faces a shortage of 60,000 truck drivers, our highly automated driving solution, PlusDrive, will help improve road safety, sustainability, and driver recruitment and retention issues confronting fleets in the region."
Previously, Plus announced a number of other partnerships marking its advancing position in autonomous driving industry. For example, Amazon has installed PlusDrive units on their trucks, and are currently operating them on public roads nationwide.
However, Plus has also faced setbacks. In 2021, Plus revealed plans to go public in a deal that valued the startup at $3.3 billion. The company would have merged with Hennessy Capital, a special purpose acquisition company (SPAC) — such mergers are an increasingly popular way for companies to go public, with autonomous technology startups Aurora and Embark both recently going public via SPAC mergers. However, Plus and Hennessy Capital called off the deal that year.