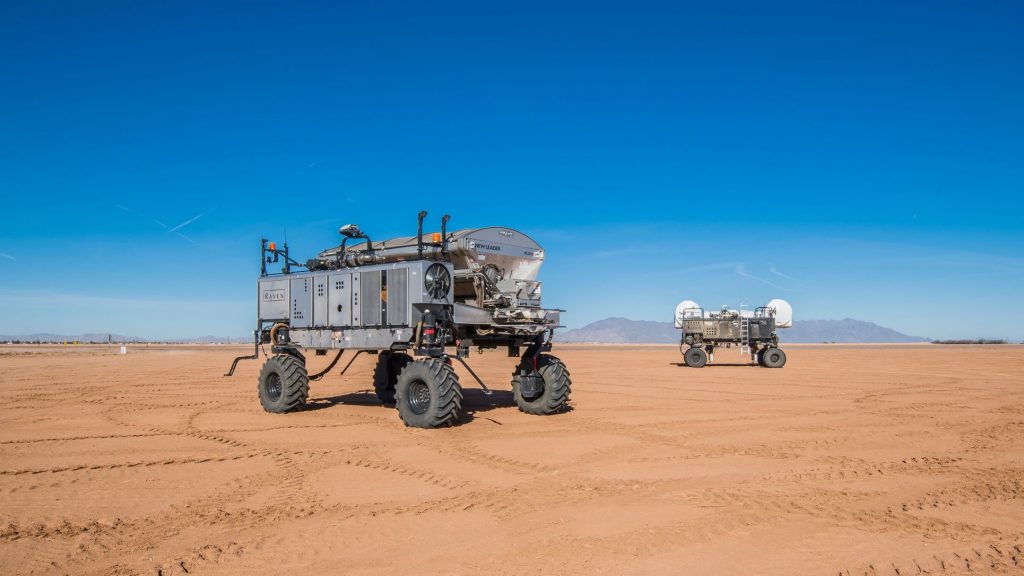 CNH Industrial N.V., the maker of agriculture and construction equipment under the brand names Case IH and New Holland, is on a mission to grow its business through digital transformation. Earlier this year, the company announced a new set of strategic priorities to accomplish its new growth objectives centered on customer-inspired innovation, technology leadership, brand and dealer strength, operational excellence, and sustainability stewardship including a commitment to the SBTi (Science Based Targets initiative).
The company is hoping to build upon recent good financial results to reach ambitious new net sales goals from "industrial activities" projected to grow to $20-22 billion by 2024 with a compound annual growth rate of about 6%. In July, it reported strong second quarter performance, including record consolidated revenues of $6.08 billion—up 17.5% compared to Q2 2021 for continuing operations.
The robust second-quarter results highlighted the CNH Industrial team's focus on execution, said Scott W. Wine, Chief Executive Officer, CNH Industrial. It also highlighted a greater focus on cutting-edge technology focused on automation and autonomy.
"Looking forward, we have exciting new products to unveil at the upcoming trade shows and our Tech Day late in the year," he said. "Raven [Industries] and our precision team are making great strides and helping to drive agriculture's growth."

Raven is a U.S.-based leader in precision agriculture technology that the company acquired in November. Headquartered in Sioux Falls, SD, Raven was founded over 65 years ago, but it has been focusing on high-tech like precision agriculture, high-performance specialty films, and aerospace and defense solutions. CNH says that the acquisition is an important milestone in CNH Industrial's digital transformation, also aided by the efforts of CNH Industrial Ventures.
"Raven is a true pioneer in the precision agriculture space, and their technology is a perfect strategic fit that will differentiate us from our peers and significantly improve our competitive position," said Wine. "This acquisition will add strong innovation capabilities to accelerate our precision and digital strategy."
CNH Industrial said it is focused on delivering immediate value for its brands' dealer partners and their customers, the world's farmers. The first CNH in-house products featuring fully integrated Raven precision agriculture systems are coming to market in 2022.
Key part of the strategic plan
Raven was one of the major elements singled out in CNH Industrial's updated 2024 strategic business plan presented in February at its Capital Markets Day in Miami, Florida. There, Wine and other senior members of the CNH leadership team presented on topics including precision technology, agriculture, construction, electrification and alternative fuels, sustainability, and three-year financial targets.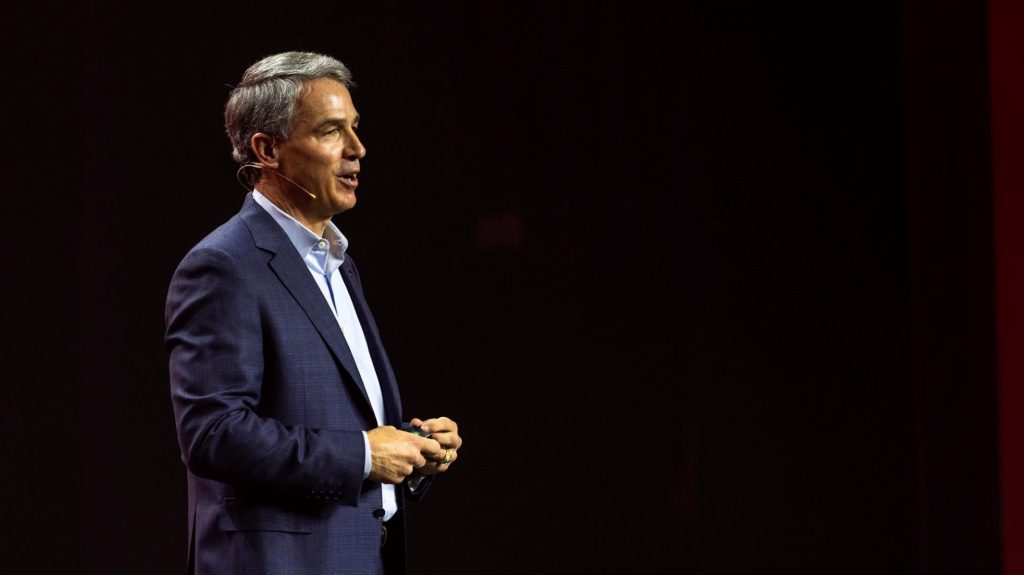 Core to the new CNH Industrial strategy, under the new company purpose of "Breaking New Ground: Innovation Sustainability Productivity," is its focus on technology leadership in automation and its commitment to delivering a fully autonomous farming cycle, while increasingly extending this expertise to enhance the capabilities of the construction segment.
Parag Garg, Chief Digital Officer at CNH Industrial, illustrated how the company is working to enable and enhance farm productivity and yield. The company is increasingly delivering smarter equipment to solve customer challenges and make their work easier by leveraging the precision technology from the Raven acquisition and championing plug-and-play automation and autonomy and a full suite of digital services.
CNH Industrial says its capabilities are significantly enhanced by Raven Industries, allowing for the swift scaling up of tech in support of the company's precision technology strategy. It has added to the corporation's tech culture, with a streamlined and trend-adopting approach to work and delivery that optimizes execution, and in the creation of a tech stack, the technological infrastructure that drives its path to automation and autonomy.
During the strategic plan period, R&D and Capex investments will almost double to $4 billion, focusing on innovations in automation and autonomy, connected machine ecosystems, and alternative fuels, according to Derek Neilson, President, of Agriculture, at CNH Industrial. Agriculture margins are projected to reach 14.5-15.5% by 2024.
Engineering, testing, and research boost
In March, CNH Industrial announced that it had opened a new engineering center in Scottsdale, AZ to support the rapid growth in Raven's precision agriculture technology business and a more digitally focused workforce.
"Our industries are undergoing a significant tech transformation and CNH Industrial wants to attract a growing talent pool of engineers and digitally focused professionals that will shape this future," said Kevin Barr, Chief Human Resources Officer, CNH Industrial. "Our new Scottsdale hub will be an attractive, dynamic, and innovative workplace where we will accelerate progress in the digital, automation, and autonomous spaces."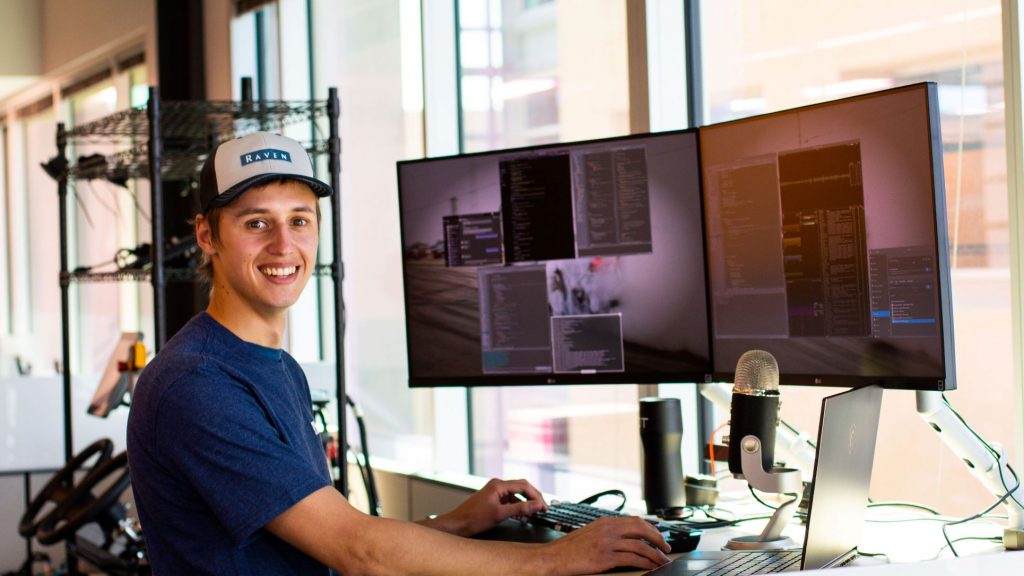 In addition to the new Scottsdale location, CNH Industrial is investing in the expansion of Raven's existing Innovation Campus in Baltic, SD, near its headquarters in Sioux Falls. These facility upgrades will provide more space and resources for customer-focused engineering, testing, and research.
The investments in Scottsdale and Baltic will bolster the company's engineering talent base, support the demand for innovative aftermarket solutions, and further Raven's technology integration and advancements for the Case IH and New Holland agriculture brand platforms. The sites complement CNH Industrial's current footprint in Arizona, which includes its nearby R&D facility in Casa Grande and proving grounds in Maricopa.
"Our integration with Raven is rapidly accelerating technology delivery to customers," said Garg. "It allows our engineering teams to efficiently go from 'code to cab' to develop and deploy new technologies."
He added that the sites, combined with the company's existing activities, will reinforce its commitment to having engineers work closely with customers.
"These expansions are a direct reflection of our commitment to autonomous development," added John Preheim, Raven Vice President of Engineering. "We are dedicated to delivering autonomous solutions that help growers optimize their operations, and these centers of excellence will provide the space and resources to support this vision."
Autonomous ag solutions
Raven continues to enhance its suite of solutions, with autonomy as a core part of its purpose of enabling farmers to "help the world." Its most recent development supporting this effort is the Omnipower 3200, the autonomous power platform that lets farmers remotely operate a unit from a tablet or in autonomous mode, with no driver necessary.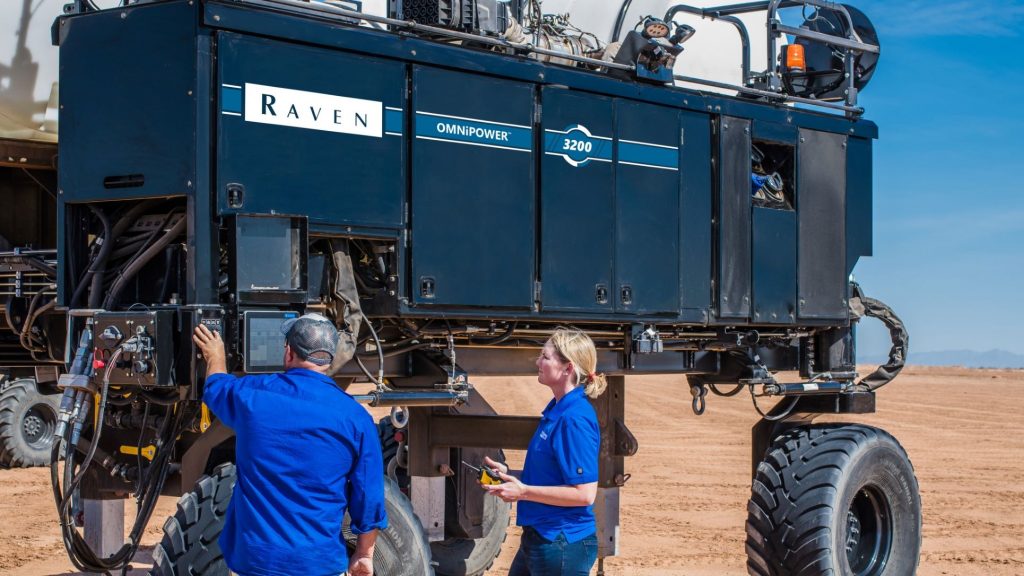 The 3200 model is engineered to accelerate the adoption of advanced autonomous solutions with the addition of mechanical, functional, and aesthetic enhancements that improve efficiency and make autonomy more practical for growers. Ultimately, it makes autonomy more feasible for farmers by covering more acres in a day and giving farmers the ability to service the machine.
The upgrades to Omnipower are meant to demonstrate Raven's market leadership in autonomous agriculture. The enhanced model is focused on hardware improvements that make the market-leading driverless ag technology more reliable, achievable, and user-friendly.
In addition, the machine has a new Tier 5 engine with increased power and optimized hydraulics that add about 50% more power to the ground and improve operating speeds. Improvements to serviceability make it easier for customers to work on the machine in the field.
"Raven continues to be successful at putting together all the building blocks of farm automation and autonomy today," said Ben Voss, Raven Director of Sales in North America and Australia. The 3200 "is a continuation of this market leadership, with customer-focused improvements that enhance our driverless power platform and incorporate what we've heard from growers and customers."
Another key Raven autonomy product is Omnidrive, which was recognized by agricultural and biological engineering leaders as a top innovative product by winning a 2022 ASABE AE50 award. The company says it is the first driverless ag technology for grain cart harvest operations. It allows a farmer to monitor and operate a driverless tractor from a harvester's cab.
The aftermarket system can be easily integrated into several current tractor models. The system enables customers to create a field plan, establish and modify stage locations, adjust speeds, monitor location activity, and command the tractor pulling a grain cart to sync with the harvester as it offloads on the go. It then returns the tractor to a user-defined unloading area. After unloading, it can re-sync and is ready to deploy the next mission.
From Level 4 to Level 5
Raven classifies the Omnidrive and Omnipower 3200 as Level 4 supervised autonomy systems for mission-level automation. The driverless machine is directly commanded and directed from outside the machine but within the field. The driverless machine executes the mission on its own, enabling the operator to focus on additional responsibilities.
Next up is Level 5 full autonomy for enterprise-level automation. For this, the driverless machine executes the mission with no in-field operator or in-field supervision required. This enables a fully autonomous farming operation.