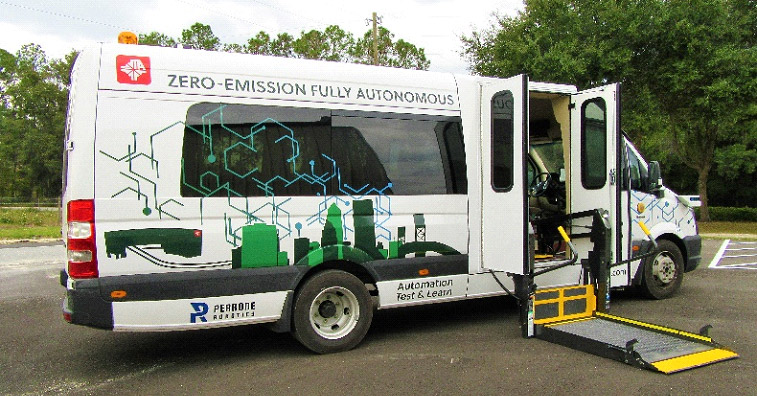 The Jacksonville Transportation Authority (JTA) recently received the first fully autonomous EV Star shuttle, which is scheduled to enter service in February 2021. 
GreenPower delivered the zero emissions electric powered vehicle, which was developed in collaboration with Perrone Robotics, to JTA, according to a news release. JTA is working with local medical campuses, colleges and other partners to create the country's first public transportation network powered by autonomous vehicles. 
"We are seeing a dramatic increase in autonomous vehicle demand and this vehicle demonstrates the compelling marriage of advanced technologies with the customer's own unique requirements," said Brendan Riley, president of GreenPower, according to the release. "An autonomous vehicle like our EV Star really opens the door for other automated applications, such as delivery services, and we really see a wide-open market." 
The company is now building a second vehicle in partnership with Perrone Robotics and First Transit. That vehicle will be part of a nationwide sales demo tour that's slated to begin in March.