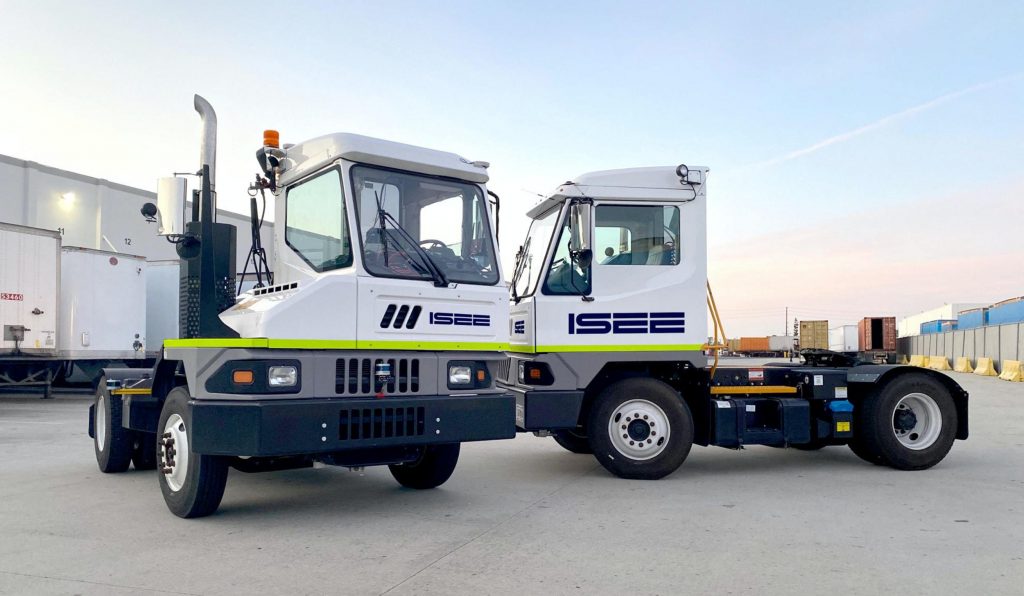 ISEE recently launched an AI-powered autonomous driving system for yard trucks, with the solution already being implemented into global operations at logistics companies Lazer Spot and Maersk, an investor, to optimize throughput and predictability in their ISEE autonomous vehicles.
The solution allows machines to understand human decision making to seamlessly automate operations, according to a news release. 
"Unlike other autonomous vehicle solutions, ISEE AI anticipates unexpected behavior, flexibly adapts to any environment, and works alongside human driven vehicles without disruption," ISEE Co-Founder and CEO Yibiao Zhao said, according to the release. "Our solution understands its surroundings and intuitively predicts other drivers' behavior, enabling smooth vehicle-vehicle and human-vehicle coordination—keeping equipment and drivers safe."
ISEE is working with Maersk Growth on various projects to improve logistics efficiency and safety. Through the partnership with Lazer Spot, a large yard operator of distribution centers, the companies will work together to increase driver safety and improve transportation efficiency across 400 international warehouse locations. Lazer Spot operates more than 1,300 trucks. 

"The logistics industry needs to add supply chain resiliency and predictability. Compounded by the pandemic, there is urgency in our industry to find solutions that help enhance our warehouse employees' safety and wellness," Lazer Spot CEO Adam Newsome said, according to the release. "By launching our pilot program with ISEE, we expect to gain the knowledge necessary to dramatically improve our throughput, avoid on-the-job accidents, and free up our skilled workforce to provide the management and oversight needed to increase effectiveness of our operations and maximize output."