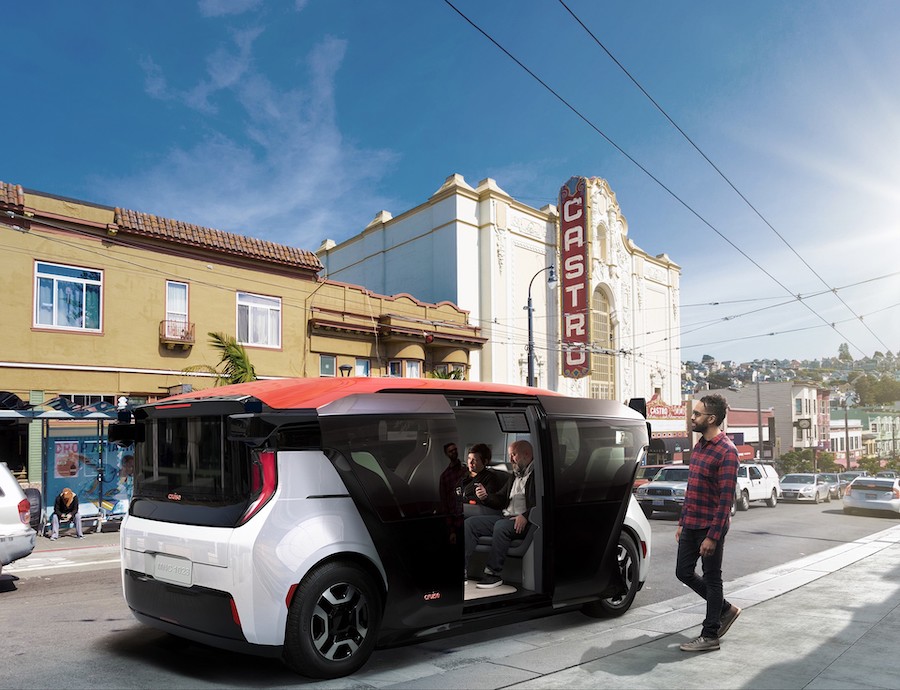 General Motors' self-driving subsidiary, Cruise, has received California's first permit for driverless autonomous vehicle passenger service.
Members of the public can ride in Cruise's test cars as they operate without safety drivers aboard the vehicles, the California Public Utilities Commission (CPUC) announced June 4. Cruise may not charge passengers for any rides in these cars.
"We are honored to have been the first to receive a driverless autonomous service permit to test transporting passengers from the California PUC," Prashanthi Raman, Cruise's director of government affairs, said in an emailed statement.
Founded in 2013, San Francisco-based Cruise was acquired  in 2016 by GM. Other key investors in Cruise include Honda and Microsoft, although GM retains a majority stake.

In December, Cruise revealed it had started testing driverless cars without safety drivers in San Francisco, two months after it received California's permission to operate fully driverless cars in the state. Cruise, GM and Honda are jointly developing a self-driving all-electric vehicle specifically for ride-sharing, the Cruise Origin, which Cruise noted could last for more than a million miles, six times longer than the average car, thanks to GM's Ultium batteries. When the batteries were released in 2020, the company noted they would allow extended range, faster speed and optimal design flexibility.
Cruise is the first entrant into the CPUC's Driverless Pilot program. Companies participating in the program must submit quarterly reports to the CPUC about the operation of their vehicles providing driverless AV passenger service. Companies must also submit a passenger safety plan that outlines their plans for protecting passenger safety during driverless operations.
"Issuance of this first driverless permit for the CPUC's Autonomous Vehicle Passenger Service Pilot
Programs is a significant milestone," CPUC commissioner Genevieve Shiroma said in a statement. "Autonomous vehicles have the potential to transform our transportation system and communities by solving individual mobility needs, improving roadway safety and moving goods throughout the state sustainably and efficiently. The effective deployment of autonomous vehicles can also transform vehicle manufacturing, maintenance, and service business models to create new jobs and industries for the California workforce."