On Memorial Day, just prior to the running of the legendary Indy 500 race, a new speedway star came out to shine. A driverless racecar, no less, aiming for track speeds above 120 mph with no human hands on the wheel. The Dallara Lite has been kitted out with sensors and a drive-by-wire system, one identical car for each of the Indy Autonomous Challenge teams. The most advanced autonomous racecar in the world will compete at the historic Indianapolis Motor Speedway on October 23.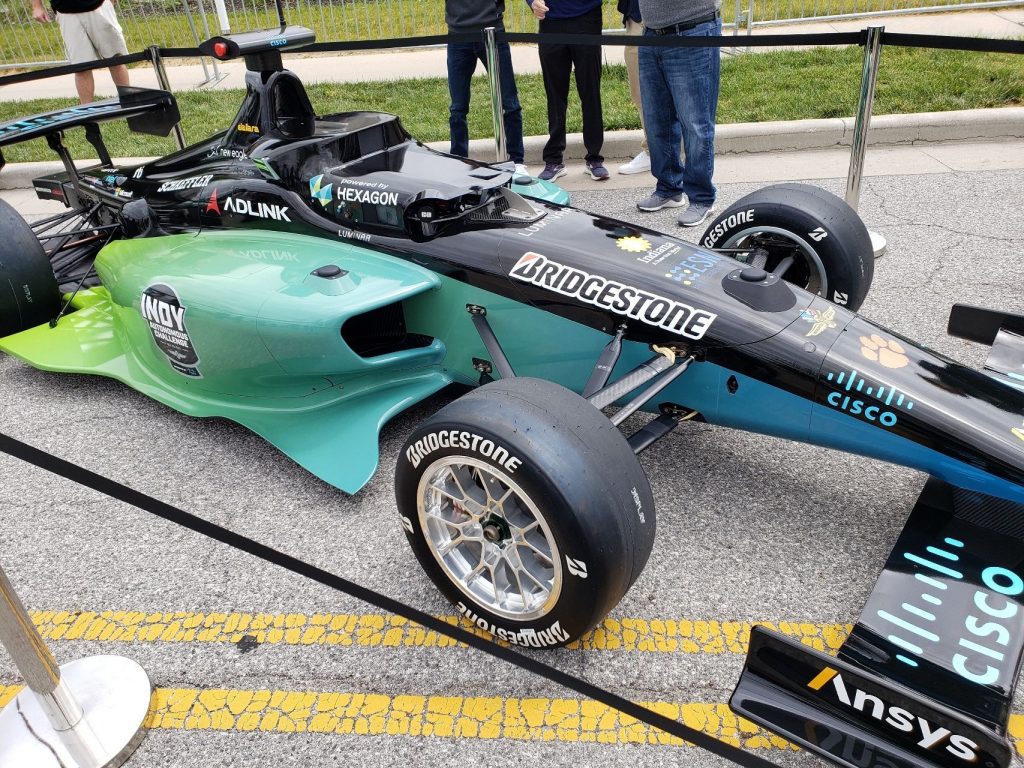 Hexagon's Autonomy & Positioning division, in the form of NovAtel and AutonomouStuff, besides donating the GNSS receivers for all the cars, acted as subject matter expert for Clemson University's Deep Orange team of highly skilled graduate students and professors. Clemson is not competing in the race but the Deep Orange team assembled the "over-spec'd" sensor kit for the prototype Dallara reference vehicle. AutonomouStuff is now replicating the process for 20 identical models.
Each vehicle carries one primary compute node contributed by sponsor ADLink, an Intel Z processor with a high-end RTX unit, and an AGPU general purpose unit.
For communication purposes, going through that same switch is a V2X wireless communication system by Fluidmesh, communicating with zero-latency handoffs between racetrack base stations at high speed. Cisco Systems will install the wireless base stations on the track for the final race in October; number to be determined, with very directional antennas.

See previous race coverage here (December 2020) and here (January 2021). Stay tuned to this website for more IAC news as it develops — the fastest car around the track wins $1 million for its team!