Clemson University students in the Deep Orange program of the Department of Automotive Engineering have produced an autonomous vehicle prototype in partnership with Ford Motor Company. The students unveiled their design in October and it is now on display in the Greenville-Spartanburg Airport. Passengers can use voice and gesture commands like to help direct their vehicle: by pointing to a parking space or voicing a destination, they can prompt the car to self-navigate to an indicated destination.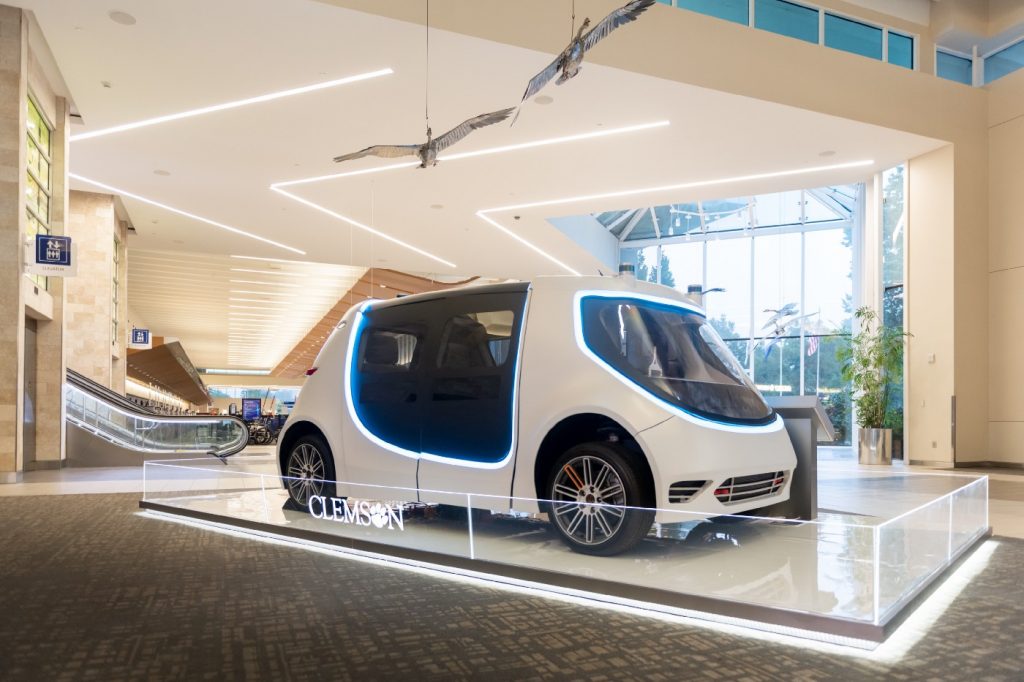 The University maintains an International Center for Automotive Research (CU-ICAR) on campus, and its Deep Orange fellowship of graduate engineering students also played a key role in the Indy Autonomous Challenge. Deep Orange is a two-year master's program where students design and build fully-functional concept vehicles from the ground up.

Over the last two years, the students designed, engineered, fabricated and validated a purpose-built, autonomous, battery-electric vehicle.  Using a human-centered design approach, they started by reimagining the use cases for self-driving vehicles. Their final design focused on passenger comfort and intuitive controls as well as vehicle autonomy. Students reimagined the use cases for self-driving vehicles, fully validating algorithms for autonomous parking, lane following and intersection handling.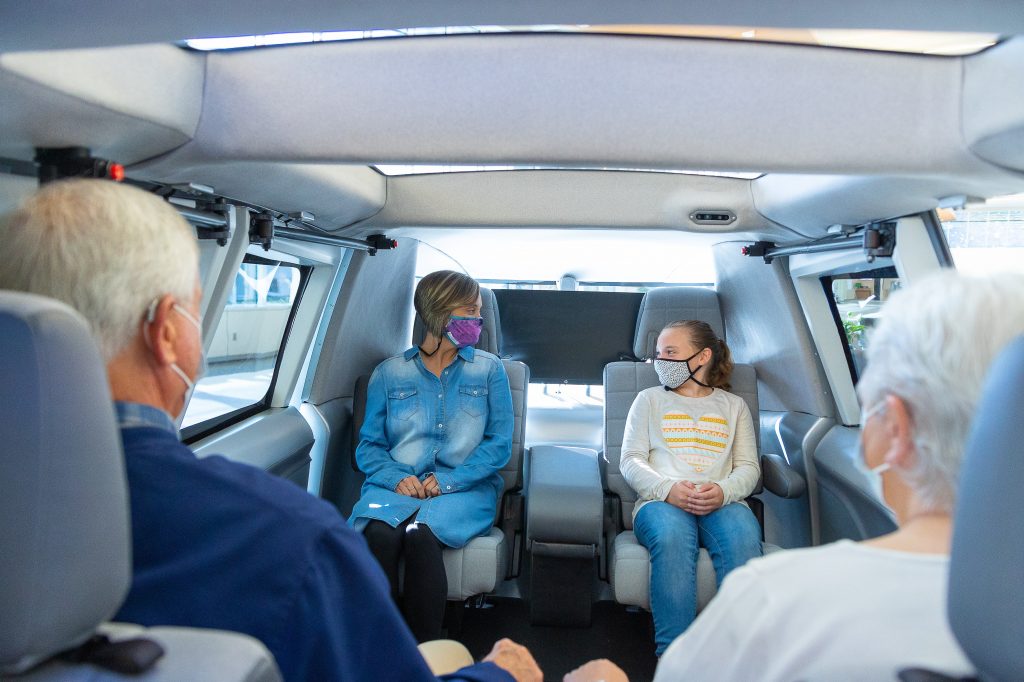 Ford Motor Co. currently employs more than 50 graduates of Clemson's Automotive Engineering program, half of whom participated in the Deep Orange program. Five of the students who worked on this vehicle are now employed by Ford. Deep Orange graduates have met with similar job success across the automotive industry.