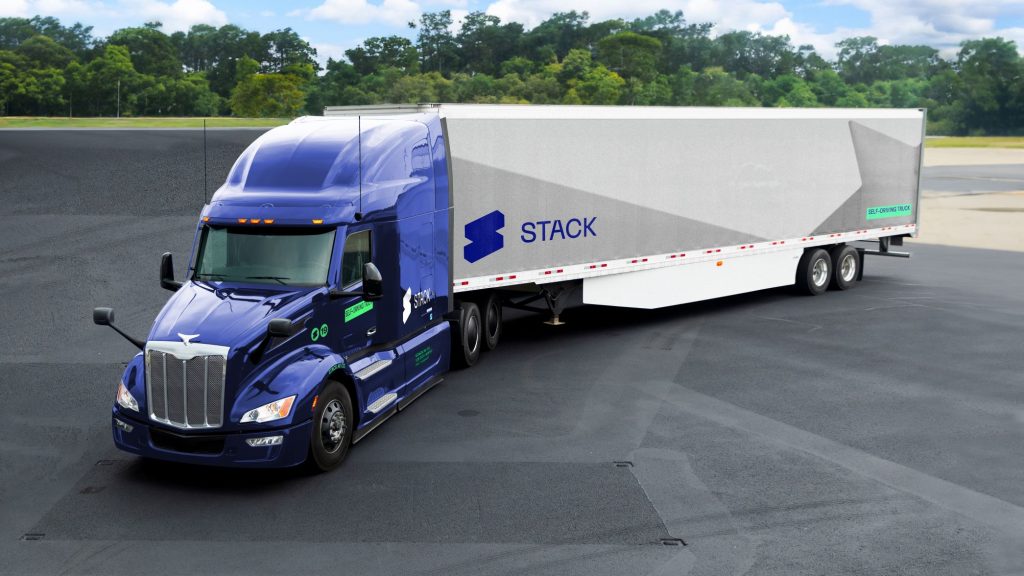 Stack AV, the long-awaited follow-up from Argo AI's founders, today announced its launch into the autonomous trucking business with support from "long-term" partner SoftBank Group Corp. The new company aims to leverage its self-driving technology to not only improve efficiency and enhance safety in the trucking industry but also tackle supply chain challenges for its partners and their consumers.
Headquartered in Pittsburgh, Stack AV is led by Chief Executive Officer Bryan Salesky, President Peter Rander, and Chief Technology Officer Brett Browning. With over seven decades of combined experience in the development of autonomy-enabled, robotics, and AI systems, the company's executives are already leading a company of 150 employees growing rapidly across its headquarters and in 15 states with an innovative remote-work/co-working collaboration model.
"As consumer consumption patterns evolve, businesses increasingly need AI-driven, intelligent, and reliable supply chains," said founder Salesky. "With our proprietary technology and expertise as well as the commitment from our long-term partner in SoftBank, we are confident we will revolutionize the trucking and freight industries by driving improvements in efficiency and safety and alleviating supply chain constraints for our customers, helping them reach their goals and advance their missions."
It is focused on revolutionizing the way businesses transport goods, designing solutions to alleviate long-standing issues that have plagued the trucking industry including driver shortages, lagging efficiency in uptime per vehicle, overarching safety concerns, high operating costs, and elevated emission levels. By building safe and efficient autonomous trucking solutions, Stack AV is creating better and smarter supply chains for its partners, improving business outcomes for its customers, delivering goods to end-users faster, and ultimately moving the trucking industry forward.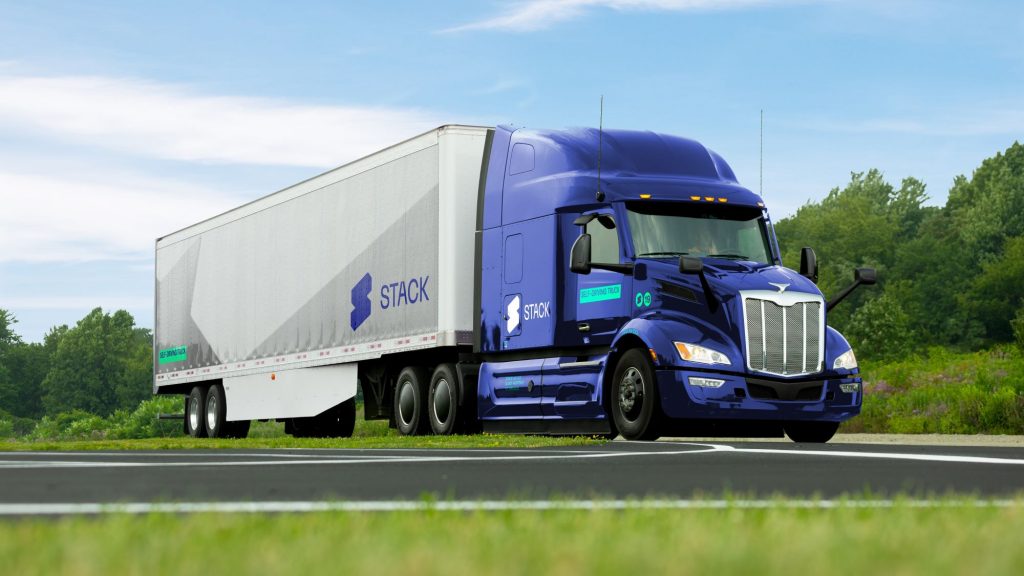 "We could not be more thrilled to unveil our autonomous trucking business to the world," said Rander. "As global commerce continues to become increasingly interconnected, now more than ever businesses have a dire need for more reliable and efficient supply chains, especially in the trucking and freight industries. Leveraging our advanced AI-powered autonomous driving systems, we will improve supply chains for our customers and optimize transportation routes and energy efficiency."
SoftBank is supporting the company with capital, resources, and AI expertise to help accelerate its growth and technological developments.
"The next decade will be defined by AI, where all social systems will be linked by this technology to solve the most complex societal issues," said Kentaro Matsui, Head of the New Business Office at SoftBank Group and Managing Partner at SoftBank Investment Advisers. "By applying the strengths of AI-powered technology to the trucking industry, Stack AV will fundamentally change the transportation of goods and supply chains across the globe."
The company aims to help alleviate truck-related safety concerns cited by sources like FMCSA, IIHS, and NHSTA. Collisions cost over $3 million if the accident results in injury or fatality. A 17% increase in fatalities was reported in 2021 compared the 2020 due to collisions with large trucks. In addition, 455,000 crashes per year involve large trucks, 155,000 injuries were caused by large truck collisions in 2021, and 5000 people each year are killed due to crashes involving large trucks.
Stack says its AV's technology—coupled with an advanced approach to safe system design and testing—is designed to maximize trucks' uptime, optimize existing infrastructure, and improve roadway safety. It believes that 40% of large truck front-to-rear crashes could be prevented with driver assistance technology solutions.