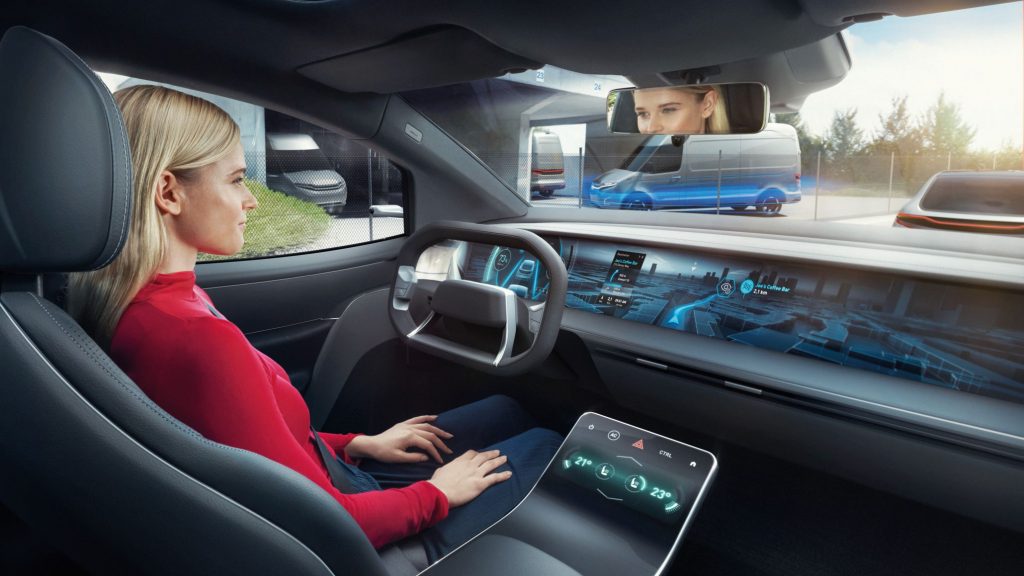 As with many OEMs and suppliers at the IAA Mobility 2023 event earlier this month, Bosch emphasized its solutions and technology for the software-defined vehicle.
"Bosch knows its way around software and hardware and is using new technology to make the software-defined vehicle a reality," said Dr. Stefan Hartung, Chairman of the Board of Management of Robert Bosch GmbH, at the company's press conference.
"Software is the key to further enhancing convenience and sustainability," added Dr. Markus Heyn, Chairman of the Mobility Solutions business sector of Robert Bosch GmbH.
It also plays a huge role in assisted driving, which represents a fast-growing business for the supplier.
"With driver assistance systems, we'll again post double-digit growth this year, and over the past five years, we have more than doubled our engineering capacity for assisted in automating driving," said Heyn. "The innovations we are presenting at this year's IAA are evidence of the flexible customization of hardware and software."
Among them was an ADAS (advanced driving assistance system) integration platform, a vehicle computer that acts as the brain of automated driving and parking functions. The modular kit is compatible with proprietary and third-party hardware and software.
"It's flexible mainly because it can integrate systems on chips from various manufacturers," he said. "Once again, the decisive factor here is that Bosch software runs on any chip."
Other debuts from the company were a "camera head," whose intelligence can be reassigned to central vehicle computers, and a pure software solution for video perception.
"It allows the vehicle surround sensing to be designed flexibly," said Heyn. "Regardless of the hardware they use, automakers will be able to implement new safety and convenience functions faster."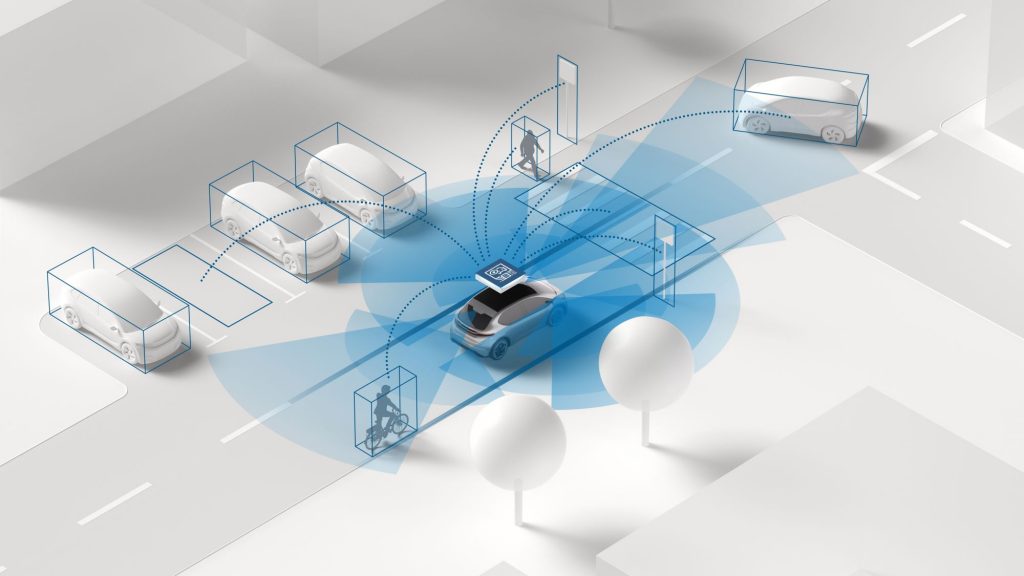 For video, Bosch still offers a combined package of hardware and software, but the video-perception software as a standalone product is intended to give automakers maximum flexibility. Its software can be used on many SoCs (systems on chips).
For the detection and classification of objects, the software relies on AI methods such as deep neural networks. When training these networks, Bosch can draw on databases from around the world to take into account country/local-specific requirements during development.
The show premieres of the standalone video-perception software and hardware-only camera heads underscore the company's decoupling of hardware and software, emphasizing software as "the decisive element in automated mobility."
The company says that drivers expect their vehicles to be updateable in the same way that their smartphones are. In the future, it says that functions will be downloaded to vehicles like apps without any need to replace hardware.
"The future of mobility is software-defined," said Christoph Hartung, President of Bosch's Cross-Domain Computing Solutions Division. "We are revamping our driver-assistance portfolio and offering our customers precisely the solution they need."
His division is the driving force behind assisted and automated driving at Bosch. The unit is helping to extend the supplier's portfolio with software as a focus. In the future, hardware and software components will also be marketed separately from each other.
Changes to OEM sourcing strategies are also driving the decoupling of hardware and software.
"We can see a trend among customers to no longer opt for the complete package offered by a supplier, but instead to increasingly request individual components that are compatible with rival products," said Sven Lanwer, Head of the Driver Experience for ADAS unit at Bosch. "In this context, the call in the industry is for not just hardware to be compatible, but for software to be hardware- and operator-agnostic as well."
While the company develops and manufactures more than 250 million control units each year equipped with its own software, it emphasizes that it is also proficient in the increasingly important integration of software from various sources as well as the collaboration of the automotive and IT industries.
It will continue to develop new, intelligent sensors with embedded software. However, with more flexible and broader offerings, it hopes customers will also be able to put together their own individual, modular, and scalable solutions—while selling more camera heads, software, and ADAS integration platforms.