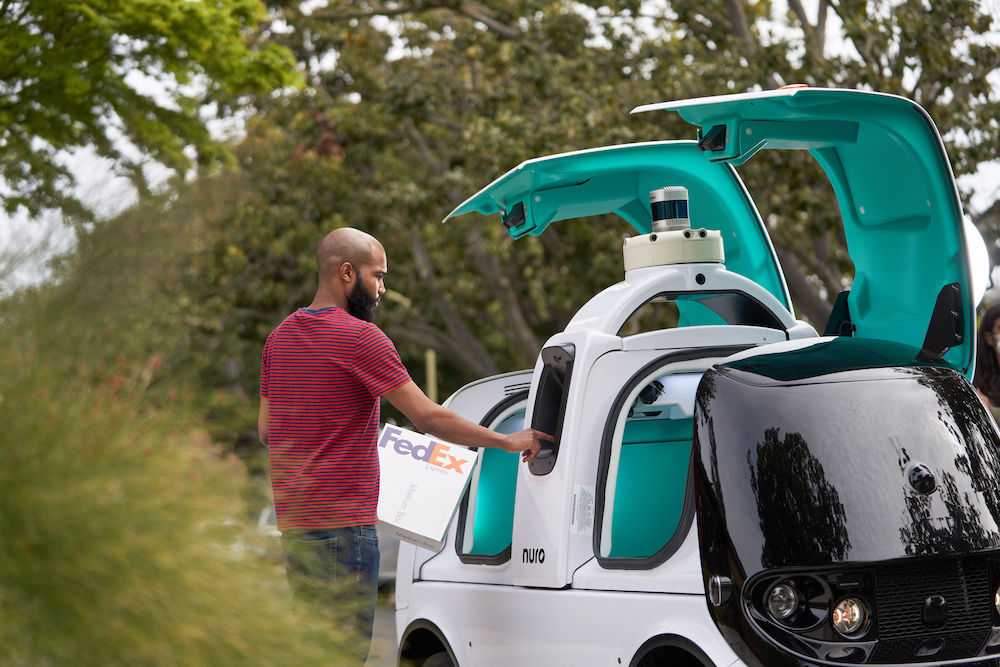 FedEx and Nuro have teamed up through a multi-year, multi-phase agreement to test delivery via autonomous vehicles. 
Through the collaboration, Nuro's autonomous delivery vehicle will be tested within FedEx operations, according to a news release, with use cases that include multi-stop and appointment-based deliveries. The companies began a pilot program across the Houston area in April, giving FedEx the opportunity to explore various use cases for on-road autonomous vehicle logistics. 
Nuro has been developing and testing its self-driving technology for about five years, establishing partnerships with grocers, restaurants and pharmacies. The company has deployed its vehicles in multiple cities and has obtained "industry-first" regulatory approvals. The partnership with FedEx puts Nuro in the parcel logistics space, an important step. 
"Working with FedEx—the global leader in logistics—is an incredible opportunity to rethink every aspect of local delivery. This multi-year commitment will allow us to truly collaborate and bring Nuro's powerful technology to more people in new ways, and eventually reach large-scale deployment," said Cosimo Leipold, Nuro's head of partnerships, according to the release. "Our collaboration will enable innovative, industry-first product offerings that will better everyday life and help make communities safer and greener."