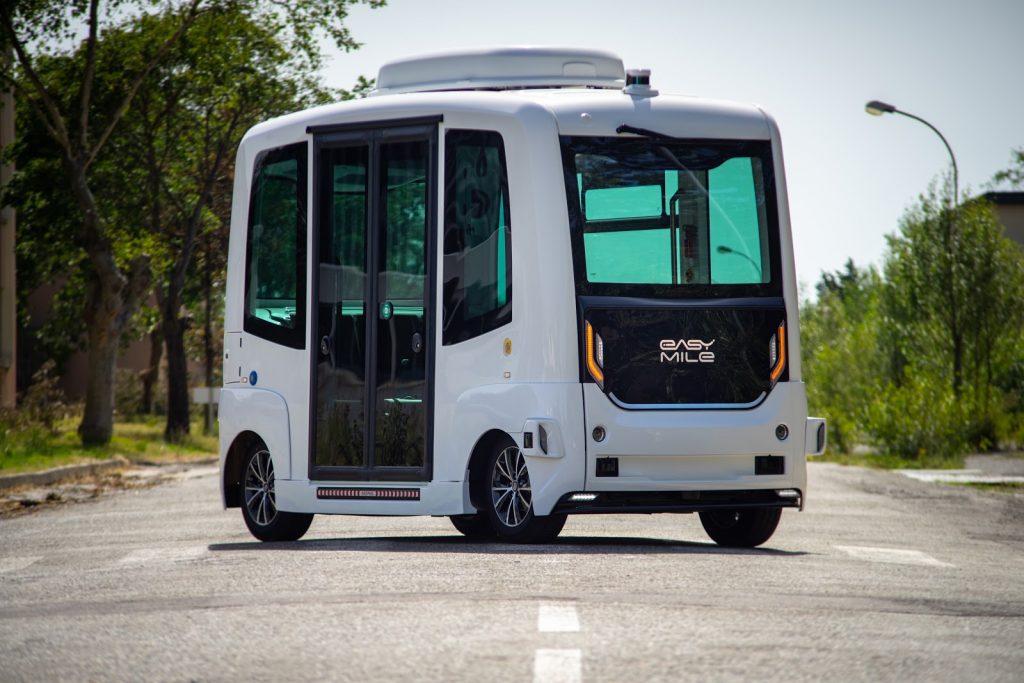 EasyMile and Sono Motors announced plans to turn an EZ10 prototype into an autonomous solar-powered passenger shuttle—a new energy concept for electric and driverless shuttles. 
Sono Motors will transfer flexible solar panels to the EZ10 shuttle, according to a news release, unlocking "a new type of energy-efficient transportation." The announcement was made during the 2021 virtual Consumer Electronics Show (CES). 
Sono Motors also plans to license its solar technology to other companies. The technology modifies a vehicle's exterior by installing solar cells integrated into flexible polymers instead of glass. With this technique, the company can integrate solar panels on a variety of different vehicle types. Buses and trucks, with their large contact areas, are especially well suited to be fitted with the panels. 
Currently, the EZ10 can operate up to 16 hours with one battery charge and must be plugged in for about six hours to fully recharge when empty. The solar technology could significantly shorten that time, increasing the range of electric vehicles. 

How? The solar cells convert sunlight into energy that's stored in the vehicle's battery, producing energy whether the vehicle is driving or parked. 
"This could give the driverless shuttle even more autonomy as it would be more independent of the available charging infrastructure," according to the release. "A big cost-saver for private sites as well as an advantage for the many communities that use the shuttle as an extension of the public transportation network." 
The panels won't replace traditional charging methods. Rather, they're meant to reduce the number of charging intervals required, increasing efficiency.