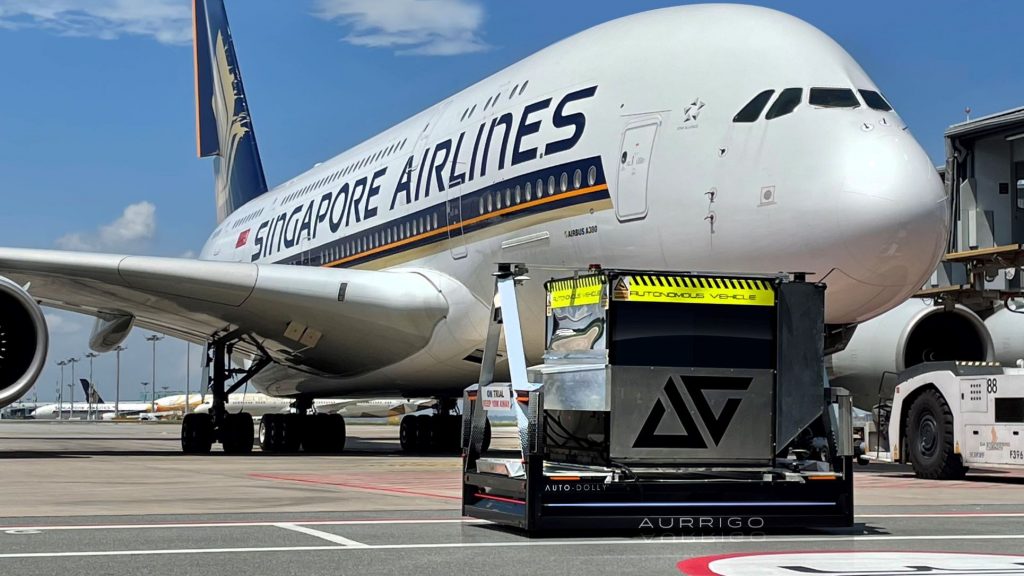 Aurrigo International plc has strengthened its partnership with Changi Airport Group (Singapore) Pte Ltd (CAG) for further joint development and testing of the company's Auto-Dolly and Auto-DollyTug AVs (autonomous vehicles) and its airport simulation software platform Auto-Sim at Changi Airport.
"We have worked closely with the team at Changi for several years, and this partnership cements our collaboration to bring the best automated solutions to airlines and airports, enabling them to improve efficiency, safety, and sustainability," said Prof. David Keene, CEO of Aurrigo.
The partnership follows on from the agreement with CAG announced in October 2022 for the next phase of development of Aurrigo's Auto-Dolly. The development and testing of Aurrigo's AVs are partially funded by the Civil Aviation Authority of Singapore (CAAS) through its Aviation Development Fund (ADF), which supports initiatives to improve productivity in the Singapore aviation sector through the use of innovative solutions.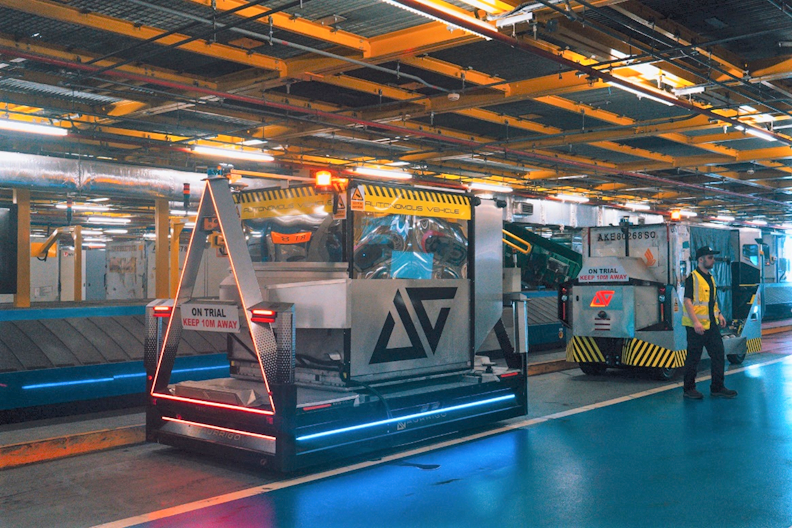 "Similar to major airports throughout the world, recruiting enough ground handling personnel and drivers to support our growth is a challenge," said Poh Li San, SVP of Terminal 5 Planning, Changi Airport Group. "We have been encouraged by Aurrigo's innovative autonomous technologies to help address these issues, and we're excited to partner with Aurrigo in joint development and testing of these solutions."

Aurrigo's Auto-Dolly is a baggage transportation solution for airports using multiple sensors including lidar. It is designed to reduce baggage and cargo loading and unloading times, improve movement efficiencies, drastically reduce the manpower required for an operation, and reduce overall operating costs.
The battery-electric Auto-Dolly is intended to replace fleets of conventional diesel and electric tug vehicles, all of which are manned, and deployed in considerable numbers at commercial airports. The use of lightweight materials means the vehicle is more efficient, benefitting longer run times between charges.
It can be manufactured using existing automotive and aviation parts that are commonly available across international markets. This strategy ensures that Auto-Dolly can be assembled by partners in overseas locations, close to the end user, while also avoiding any potential global supply-chain issues more commonly associated with custom-designed components and limited sourcing options.
Just like the Auto-Dolly, the Auto-DollyTug is an all-electric AV designed for carrying a standard ULD (unit load device), but with the added benefit of being able to tow three conventional dollies with ULDs. That equates to a capacity of 1.5 tons and the towing of a further 7.5 tons.
This is said to be a considerable improvement from today's manually driven tugs, which are mostly diesel, cannot carry a load, and are only able to tow. Current tugs take up space in baggage halls, where an Auto-DollyTug could do the same job but with the advantage of carrying a ULD—leading to a significant improvement in the utilization of the baggage hall space and operation for moving ULDs.

The Auto-Sim solution is used to create a 3D digital twin for visualizing and optimizing airport operations to improve efficiency, safety, and profits. The simulation is driven by airport flight schedules and then optimizes all vehicle movements required to perform flight servicing and turn around before arriving aircraft and after the plane has landed. Its baggage- and cargo-driven data models employ representative road networks of the airside indoor and outdoor environment and vehicle fleets configured via database and/or a web user interface anywhere in the world.
The new airport developments come on the heels of a grant through Innovate UK and the Centre for Connected and Autonomous Vehicles (CCAV) for the CAM (Commercializing Connected and Automated Mobility) competition for which Aurrigo will provide three of the self-driving zero-emissions Auto-Shuttles of which the company is better known.
As part of the SAMS (Sunderland Advanced Mobility Shuttle) project, the initiative will research, build, trial, and evaluate the deployment of a highly automated, remotely supervised, zero-emission passenger mobility service within the City of Sunderland, transporting passengers between Sunderland Interchange, Sunderland Royal Hospital, and the University of Sunderland City Campus. Development work is expected to commence in March, with the aim of demonstrating a sustainable commercial service during 2024. The UK Government is awarding £42 million to seven projects through the CCAV's CAM competition.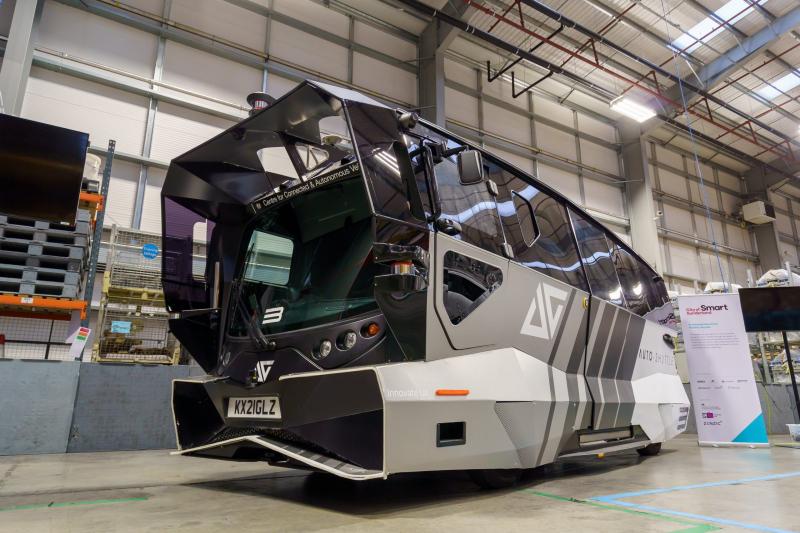 "In just a few years' time, the business of self-driving vehicles could add tens of billions to our economy and create tens of thousands of jobs across the UK," said UK Business Secretary Grant Shapps. "This is a massive opportunity to drive forward our priority to grow the economy, which we are determined to seize."
According to Aurrigo, self-driving vehicles could revolutionize public transport and passenger travel, especially for those who don't drive; better connect rural communities; and reduce road collisions caused by human error. Forecasts it cited predict, that by 2035, 40% of new UK car sales will have self-driving capabilities, with a total market value for connected and automated mobility worth £41.7 billion to the UK. This could create nearly 40,000 skilled jobs in connected and automated vehicle technology.
The UK government is committed to introducing legislation that will enable the safe and timely rollout of self-driving vehicles on UK roads. Under its proposed "safety ambition" for self-driving vehicles to be equivalent in safety to a competent and careful human driver, vehicles will need to meet certain standards to be allowed to "self-drive" on the roads throughout the lifetime of the vehicle.