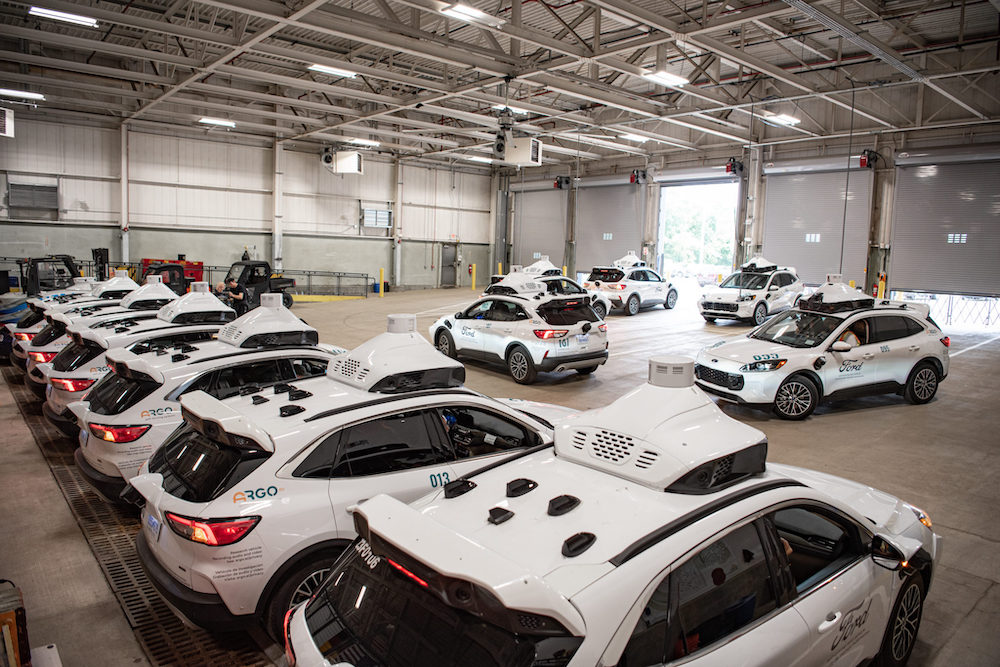 In the face of public fears over self-driving cars, autonomous vehicle technology startup Argo AI has established a panel of outside industry veterans to help safely bring driverless cars to market, the company announced August 3.
The Argo Safety Advisory Council is comprised of experts and leaders in the fields of transportation, medicine, law enforcement, and cybersecurity. It will provide strategic counsel on Argo's safety and security practices and policies. This includes feedback on its safety culture, earning public trust in autonomous vehicles, scaling safely across multiple cities and countries, and responsibly launching and operating commercial driverless services.
"At Argo, our foundational value is safety," Bryan Salesky, founder and CEO of Argo AI, said in a statement. "Autonomous vehicles have the potential to profoundly and positively impact transportation safety and accessibility in cities. I am grateful for the Argo Safety Advisory Council to share their collective wisdom and expertise to help Argo realize this goal."
There remains a great deal of public fear over autonomous vehicles. In March, a Pew Research survey found 44 percent of U.S. adults think the widespread use of driverless passenger vehicles is a bad idea for society, whereas 22 percent think it is a good idea and 29 percent say they are not sure if this would be a good or bad idea for society. In addition, 63 percent said they would not want to ride in a driverless passenger vehicle if they had the opportunity, compared to 37 percent who said they would want to do this.
The Pew Research survey also found many Americans are not only reluctant to ride in driverless cars, some are also concerned about sharing the road with one. In total, 45 percent of Americans say they would not feel comfortable sharing the road with driverless vehicles if use of them became widespread, including 18 percent who would not feel comfortable at all. Smaller shares indicate they would be extremely (7 percent) or very (14 percent) comfortable sharing the road with autonomous vehicles.
Similarly, in May, the American Automobile Association (AAA) found consumer distrust of fully self-driving vehicles remains high. AAA found 85 percent are fearful or unsure of self-driving technology, a level that has remained steady for the past several years. When transporting their children or loved ones, 85 percent also said they would not be comfortable with using a self-driving vehicle.
The Argo Safety Advisory Council members will sharing their knowledge and expertise to further enhance Argo's safety approach, while advising on additional ways to build trust and public acceptance in autonomous vehicle technology.
The new group includes:
Christopher "Todd" Doss, Senior Managing Director, Cybersecurity at Ankura and former Assistant Director of the Federal Bureau of Investigation
Dr. Mitchell Garber, Senior Managing Consultant at ESi and former Medical Officer for the National Transportation Safety Board
David Kelly, Principal and CEO at Storm King Strategies and former Acting Administrator of the National Highway Traffic Safety Administration
Annette Sandberg, Principal and CEO at TransSafe Consulting and former Administrator of the Federal Motor Carrier Safety Administration
Robert Sumwalt, Executive Director of the Center for Aviation and Aerospace Safety at Embry Riddle Aeronautical University and former Chairman of the National Transportation Safety Board
Argo continues to make progress on commercial deployment of autonomous vehicle products and services. It is currently operating consumer-facing services with Lyft and Walmart, and recently began driverless operations in Miami and Austin.