U.S. Senators Gary Peters (D-MI) and John Thune (R-SD), chairman and ranking member, respectively, of the Senate Committee on Commerce, Science, and Transportation have launched a bipartisan effort to help advance the testing and development of self-driving vehicles. The two have jointly pushed such legislation for the past four years.
This time around, they have circulated a draft amendment to that effect to a bill under consideration in Congress. That bill, the Endless Frontiers Act, is a massive bipartisan package to bolster U.S. technological capabilities, expand the U.S. political, diplomatic, and economic toolkit for dealing with China, and curb China's growing geopolitical influence. The effort has drawn strong bipartisan support and also has the backing of the Biden administration.
The amendment says "the United States risks losing its technological leadership in the autonomous vehicle industry, which is a global market opportunity worth an estimated $8 trillion, unless it enacts policies to protect its leadership against the People's Republic of China and other competitors."
The Senators state that driverless cars have the potential to improve mobility, reduce accidents, save thousands of lives lost on American roads each year, and ensure that the United States remains at the forefront of advanced technologies and innovation.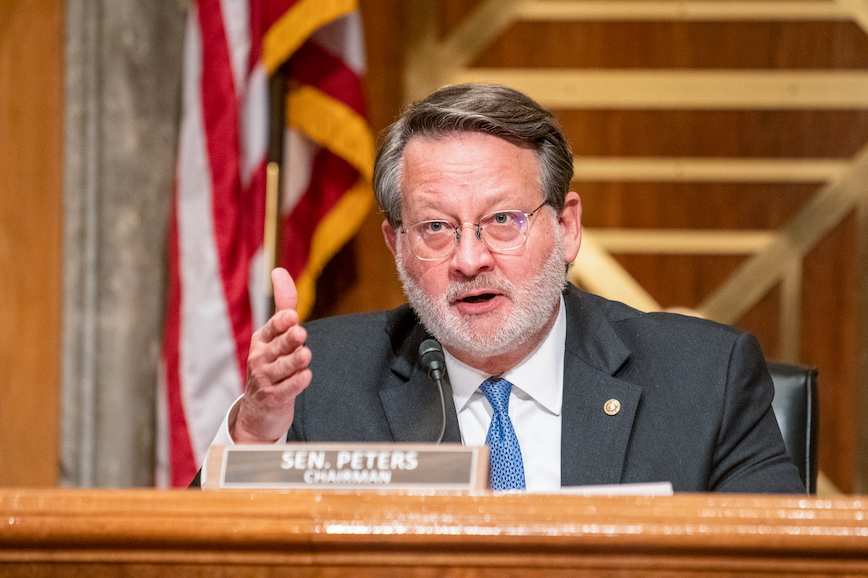 The two hope to attach legislation to allow automakers to deploy tens of thousands of self-driving vehicles on U.S. roads to a bipartisan China bill. That bill would provide $100 billion in funding for science and technology research and development over concerns about maintaining U.S. competitiveness with China.
The amendment would grant the U.S. National Highway Traffic Safety Administration (NHTSA) the power to initially exempt 15,000 self-driving vehicles per manufacturer from safety standards written with human drivers in mind. The figure would rise to 80,000 within three years. Current law allows NHTSA to exempt up to 2,500 vehicles per manufacturer. The amendment would also allow self-driving companies to disable human driving controls in vehicles when in full self-driving mode.
Peters said the amendment will "ensure that the innovation and testing around autonomous vehicles can continue happening safely under the watchful eye of the Department of Transportation."
Thune and Peters have been working for four years to try to win congressional approval to make it easier to deploy self-driving vehicles.
"Providing the automotive industry with the tools they need to safely test and deploy automated vehicles across the nation will create thousands of jobs and generate billions of dollars in investment, not to mention the numerous safety benefits that AVs have the potential to provide," Thune added. He also said that opponents "should understand that our amendment is about bolstering US technological leadership to ensure we stay ahead of China in development, manufacturing, and deployment of AVs."
"One of the most important opportunities we can seize is autonomous vehicle technologies," said Peters during a committee hearing on the bill.
"Allowing for the safe testing, the research, development, and deployment of these technologies will not only cement American leadership, but bring with it economic growth and good-paying jobs with improved safety," Peters noted. "That's why I am committed to working with the auto industry, stakeholders, my colleagues in congress, and the Biden administration, to ensure we can update federal rules and allow these technologies to emerge safely, and with your help, Congress can chart a very bright future for our country."
"While U.S. companies are currently leading the world in AV technology, this advantage cannot be taken for granted," Thune said during the hearing. "China is already acting boldly to take the lead in developing this technology, and if they do, China, not the United States, would play a lead role in the development and standardization of AV technology."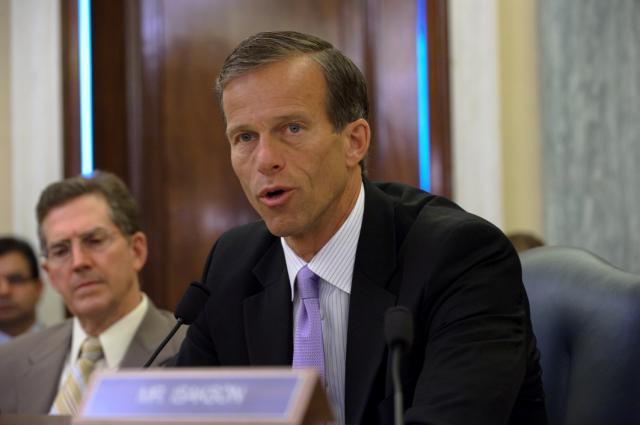 "I look forward to continuing to work with Sen. Peters in a bipartisan manner on this critically important legislative framework," Thune testified. "AVs have potential to once again transform how Americans move, and the US must once again lead the world in this transportation revolution."
The amendment would establish a Highly Automated Systems Safety Center of Excellence to review the safety of automated technologies and empower the National Highway Traffic Safety Administration to issue further exemptions around self-driving cars to allow for more data to be collected.