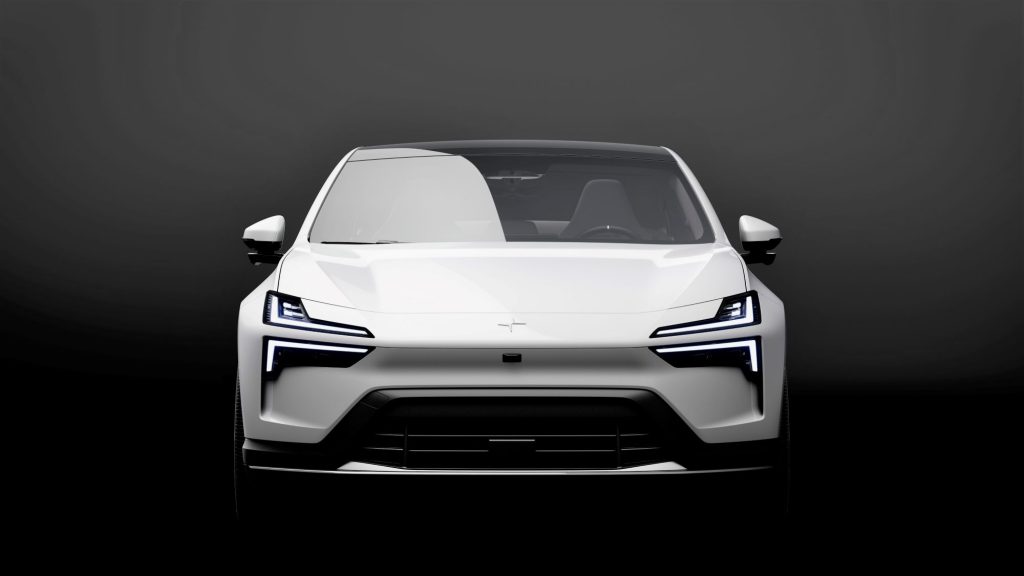 Polestar and Mobileye have announced they are cooperating to make the Polestar 4 the first production car to feature Mobileye's Chauffeur autonomous driving solution. The technology is to be integrated by ECARX, with potential application in future Polestar vehicles.
The Polestar 4, which goes on sale in China today and globally in 2024, lays the foundation for this technology by featuring a Mobileye SuperVision-based ADAS from the start in all markets. First deliveries in China are expected before the end of 2023.
"A collaboration with Mobileye can significantly push innovation in our Polestar 4 electric performance SUV coupé," said Thomas Ingenlath, Polestar CEO. "We know that driving yourself is not always fun and exciting; this technology means our customers could enable autonomous driving when they want, making all future journeys enjoyable."
Polestar 4, which is confusingly positioned between Polestar 2 and Polestar 3 in terms of size and price, combines distinct design elements from the Polestar Precept concept car, with the lines of a coupé and the space of a modern SUV. Polestar 3, with deliveries planned to start in 2024, is built on a different platform and features its own suite of ADAS and future autonomous driving technology features.
The Chauffeur system will be launched on the car "in the coming years," with exact details and timing to be communicated in the future. The system is expected to offer eyes-off, point-to-point autonomous driving on highways, as well as eyes-on automated driving for other environments in identified operational design domains. It adds an extra layer of on-demand convenience to Polestar's performance electric vehicles that are primarily designed for driver engagement and exciting dynamics.
The collaboration with Polestar on the program continues Mobileye's work with the Geely Group in adopting its technology portfolio, said Prof. Amnon Shashua, President and CEO of Mobileye.
"Mobileye Chauffeur will offer consumers a safer, accessible way to enjoy autonomous vehicles as the next revolution in personal transportation," he said. "It's the pinnacle of two decades of our experience applying AI in more than 150 million vehicles worldwide."
Mobileye's SuperVision technology, which is available today on Geely's Zeekr brand vehicles and in Q4 this year on Polestar 4, creates a bridge to consumer autonomous vehicles as it includes full surround perception from cameras, mapping, driving policy, and the compute to enable eyes-on hands-off driving up to 130 kph on all road types, added Dan Galves, Chief Communications Officer at Mobileye, on LinkedIn. "Chauffeur just adds a second, independent perception system (plus a bit more compute) to achieve a truly redundant system and enable eyes-off."
Both SuperVision and Chauffeur feature Mobileye's EyeQ systems-on-chip, RSS-based driving policy, 360-degree surround camera system, and REM-powered Mobileye Roadbook map. Chauffeur upgrades SuperVision with the newest EyeQ6 system-on-chip along with next-generation active radar and lidar sensors, providing the additional sensing layer needed for eyes-off autonomous operation— demonstrating how existing eyes-on systems build a bridge to fully autonomous driving.