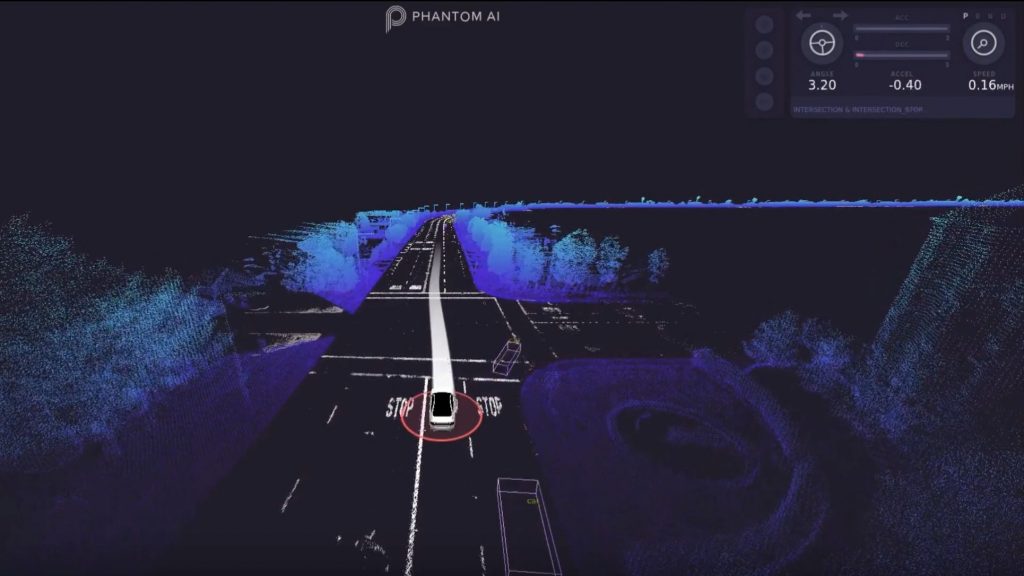 Phantom AI, today announced that it has secured $36.5 million in its Series C funding round. New investors InterVest, Shinhan GIB, and Samsung Ventures participated in the round, joining existing major investors KT Investment and Renaissance Asset Management in supporting the Silicon Valley startup's work on an autonomous driving platform featuring computer vision, sensor fusion, and control capabilities. With this new round, the company has raised a total of $80.2 million since its founding in 2017.
"This funding validates investor confidence in not only our mission to save lives through innovative visual perception technology but also our ability to execute on this mission," said Hyunggi Cho, Phantom AI's Co-founder and CEO. "We're focused on developing and expanding our product offerings, enhancing our marketing and sales efforts, and accelerating our business growth with the goal to give customers the best possible multi-camera vision solutions in the market."
The startup says it is focused on helping customers reduce accidents and make everyday driving more enjoyable while unlocking what's next for ADAS (advanced driving assistance system) technology. While many companies today are focused on building robotaxis, Phantom AI believes that the better way to build autonomous vehicles and advance the future of smart cars is to democratize the use of lifesaving ADAS technologies, similar to how seatbelts have been adopted and mainstreamed.
"This is a very exciting time for Phantom AI as customers are recognizing the critical role driver-assisted technology plays in making automobiles safer for everyone," said Jay Jinhwan Jeon of InterVest, the lead investor in this round. "We're thrilled to partner with Phantom AI at this time to help bring this important technology to the market."

According to Phantom AI, the ADAS market is growing and poised for continued growth in the coming years despite current economic challenges. Government support for the development and implementation of ADAS technologies will help mitigate the impact of the downturn on startups like Phantom AI. The new round will be used to accelerate the current series production development with major OEMs.
"This is quite a contrast to L4/L5 full automation areas like robotaxis, roboshuttles, and autonomous trucking, where investments scaled back as the automotive community realized that L4/L5 is not easily commercialized for the next few years," said Cho.
Phantom AI was founded in 2017 by Hyunggi Cho and CTO Chan Kyu Lee, two Korean-born technologists who met in Tesla's cafeteria a year earlier and shared their mutual desire to unlock the potential they saw in early ADAS technology. Six months later, Cho and Lee left Tesla to pursue their dream of making roads safe for everyone.
Phantom AI is engineering a flexible, automotive-grade, full-stack solution to enable a Level 2 ADAS feature set and meets functional safety needs consisting of three core products: PhantomVision, PhantomFusion, and PhantomDrive.
The PhantomVision deep-learning-based computer vision solution provides a suite of Euro NCAP-compliant ADAS features. It supports vehicle, pedestrian, bicyclist, free-space, and traffic-sign and traffic-light detection. It enables single- or multiple-camera systems to autonomously recognize road objects and sophisticated traffic directions in the vicinity of its driving path. The multi-camera system covers a 360-degree view of the vehicle in a combination of front, side, and rear-view cameras. The real-time detection and target tracking provide a motion estimate of road objects for functions such as auto emergency braking, adaptive cruise control, traffic jam assist, and lane-keeping assist. PhantomVision can be deployed on low-power embedded systems-on-chip by leveraging innovative deep learning and computer vision technology running on hardware accelerators.
A platform-independent sensor-fusion and object-tracking system, PhantomFusion creates an environmental model by fusing outputs from various sensors like camera, radar, lidar, and ultrasonic. According to the company, it generates accurate and clear detections in any scene and guarantees detections in any partial sensor fail events. Regardless of vehicle type and sensor placement, it allows for faster integration of a perception system and more uniform tracking in the areas needed for various levels of autonomy.
PhantomDrive is a vehicle control solution that creates a safe and natural vehicle movement by predicting the motion of objects detected, with each function determined by sensor configuration and map availability. It understands road and traffic situations from perception output, screens out any false-positive information, and compensates for any missing information by rational reasoning. The system assesses any collision risk against other objects, deviating risk from lane or road boundaries, and decides appropriate functions based on risk assessment and ego-vehicle's status. It controls acceleration, braking, and steering—enabling features like adaptive cruise control with cut-in vehicle handling, automatic lane keeping, and automatic lane change.