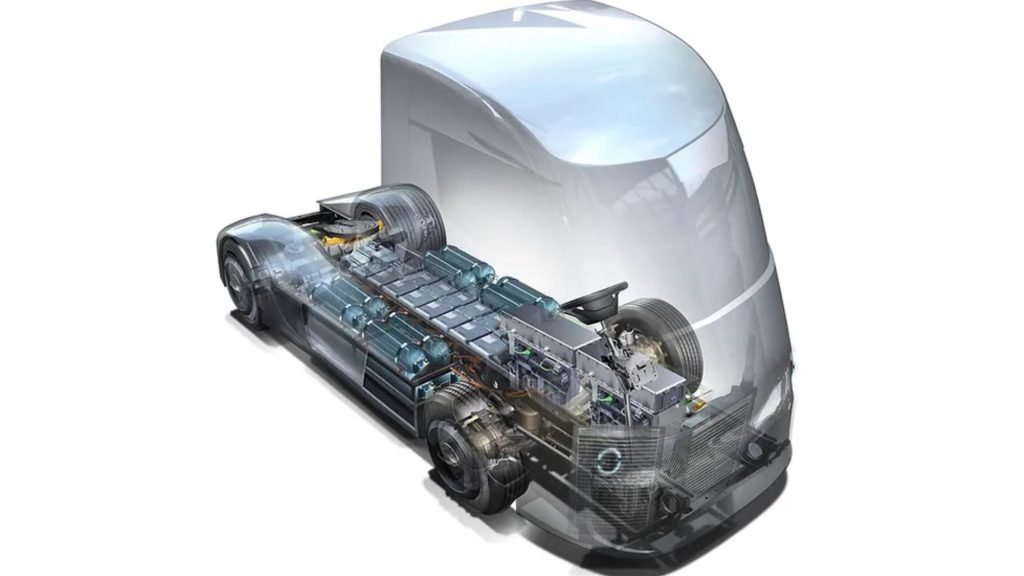 This week saw big autonomy news in the UK for Fusion Processing Ltd. with the awarding of government-backed projects in the truck and bus space. Founded in 2012, the company is one of the kingdom's leading developers of automated driving systems, situational awareness, and control systems technology. Having clocked over 1.8 million km of service, its innovations aimed at buses and trucks include the CAVstar AV system and CycleEye ADAS mirror-replacement system, designed and developed in-house at its Bristol, UK, headquarters.
The company is supporting the Hub2Hub consortium project led by Hydrogen Vehicle Systems (HVS), which this week was awarded £6.6 million to develop and deliver a world-first, autonomous hydrogen-electric HGV (heavy goods vehicle) for the UK market. The consortium will create a self-driving heavy goods tractor that is to begin road trials in 2024 with major UK retailer ASDA.
The £12 million venture has been selected by the UK's Centre for Connected Autonomous Vehicles (CCAV) as one of seven recipients for its joint industry and government funding. The Hub2Hub will showcase the potential of autonomy in the transportation sector for greater levels of efficiency, safety, and operational cost savings for logistics operators, as well as provide new employment opportunities.
"A transport revolution is taking place in the UK, and HVS, together with the consortium, is at the forefront of the innovation," said HVS Executive Chairman Jawad Khursheed. "We are engineering the world's first autonomous hydrogen-electric powered HGV to demonstrate hub-to-hub logistics to a leading retailer, ASDA, to elevate public perception, showcasing the potential autonomy can deliver thanks to increased safety and fuel savings, and develop new business models."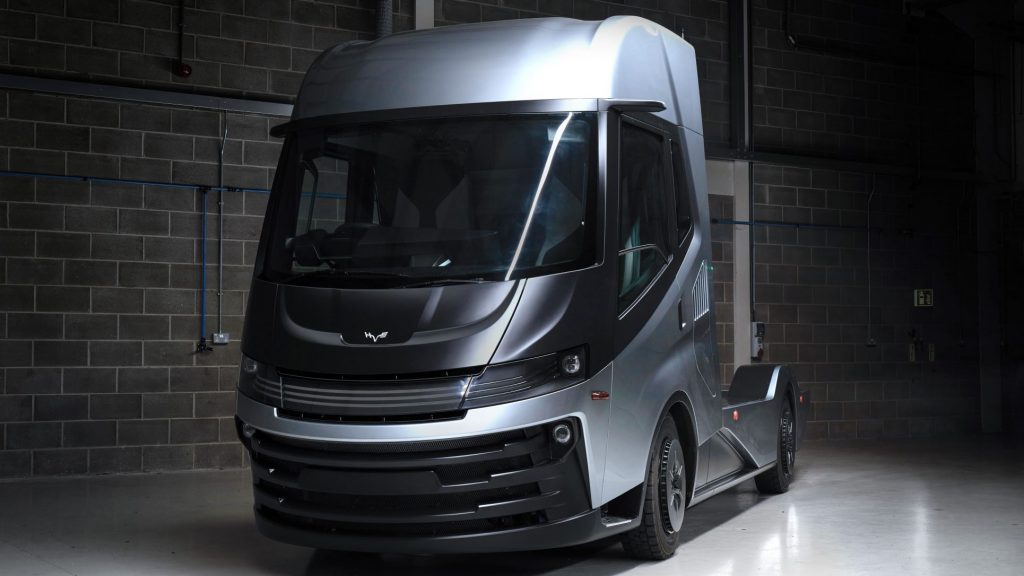 The consortium will build two prototype vehicles. The first hydrogen-electric HGV prototype will be fitted with a driver's cab and tested on the road in autonomous operation using Fusion Processing's CAVStar with a human safety driver at the wheel. The second prototype will have the driver's cab removed and replaced by an aerodynamic fairing.
The CAVstar system integrates vehicle sensor technology consisting of an array of radars, lidars, and cameras, backed by artificial intelligence, to enable operational safety without human intervention. It is capable of SAE Level 4 operation and features redundancy on all safety-critical systems including steering and braking. For the Hub2Hub collaboration, the integration of the CAVstar system will deliver an AV that takes over from a human driver and hands back control at pre-determined hubs on a route.
"Our market analysis indicates that the commercial vehicle segments such as haulage are where we will see autonomous vehicle technology first used in large-scale deployments," said Fusion Processing CEO Jim Hutchinson."Hub2Hub is a perfect showcase of what the advanced version of our CAVstar automated drive system can achieve—combining SAE Level 4 autonomous driving with teleoperation to deliver safer and more efficient vehicle operations."
The application of this system is aimed at today's haulage industry challenges of driver shortages and improving in driver quality of life, with the possibility of remote teleoperated vehicles. Drivers can stay local as well as take advantage of less intensive driving shifts for a greater work/life balance. The automated drive system can reduce energy and tire emissions by optimizing acceleration and braking at a far greater than human-level precision.
Fleet operators can benefit by optimizing vehicle utilization during less busy hours, making logistics more efficient and more environmentally friendly by avoiding congestion and reducing the total cost of ownership. The improved operational efficiencies will help create and support new business models. The automated haulage depots and hubs used for the AV technology will also offer improved usage of space, safety, and efficiency for operators.
Separately, Fusion Processing is leading another consortium to continue developing its CAVStar system for the second phase of the CAVForth autonomous bus project in Scotland, which will feature a longer, more challenging route than the first phase. The aim of the project is to prove how autonomous buses can improve journey times and quality of service for customers while also reducing energy consumption and emissions.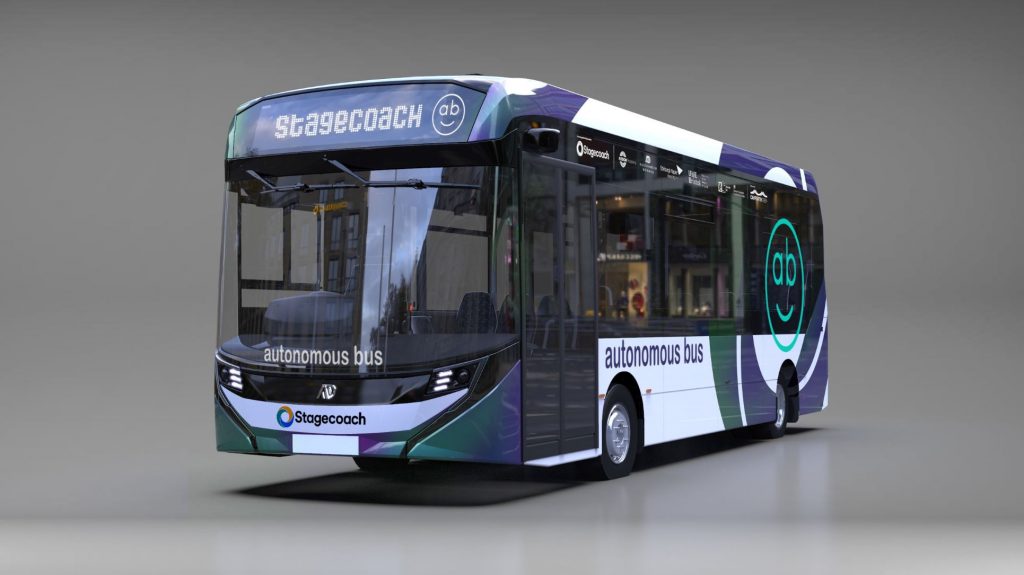 Known as CAVForth 2, the £10.4 million expansion of the project is funded by the UK government's CCAV and project partners Fusion Processing, Alexander Dennis, Stagecoach, Transport Scotland, Edinburgh Napier University, and Bristol Robotics Laboratory of the UWE. It will see the current route between Edinburgh and Fife extended an additional 5 mi into Dunfermline city center. The complex driving conditions and traffic flows found in urban areas will enable further testing and development of the buses' SAE Level 4 autonomous driving capability along the 19-mi route.
"CAVForth 2 builds on our extensive experience in developing a fleet of five full-size SAE Level 4 autonomous buses, engineered to operate safely on public roads and extends the route by a further five miles into a more complex urban environment," said Hutchinson.
Fusion Processing's latest generation CAVStar system will be fitted to an electric Enviro100AEV bus from consortium partner Alexander Dennis, joining the existing test fleet of five Enviro200AV diesel buses, which can carry over 10,000 passengers a week.
"This renewed support from the Centre for Connected and Autonomous Vehicles…will allow us to further develop autonomous bus technology here in the UK," said Alexander Dennis's Head of Concepts and Advanced Engineering Jamie Wilson. "This ensures the British bus industry remains at the forefront of global trends and helps secure jobs in the automotive industry."
"We're very proud to be pioneers of this technology with our plans to roll out the UK's first full-sized autonomous bus in Scotland in the spring," said Carla Stockton-Jones, UK Managing Director of Stagecoach.
Even among highly trained bus drivers, driving style can have as much as a 20% effect on fuel consumption, resulting in greater operating costs as well as increased emissions and environmental impact. An autonomous bus running with the latest CAVStar technology can deliver optimum efficiency throughout the journey regardless of traffic conditions and weather. Receiving information directly from traffic light systems enables better system speed planning for smoother, more efficient running from one green light to the next.
As with the truck project, the more intelligent autonomous driving reduces unnecessary braking and accelerating; delivering a smoother, more comfortable ride for passengers; and contributing to less wear on brakes and tires, with corresponding reductions in particulate emissions. Dust from brakes and tires will be included in EU emissions regulations for the first time in proposals for Euro VII rules, further highlighting the benefits of AVs within public transport networks in efforts to improve air quality, especially in cities.