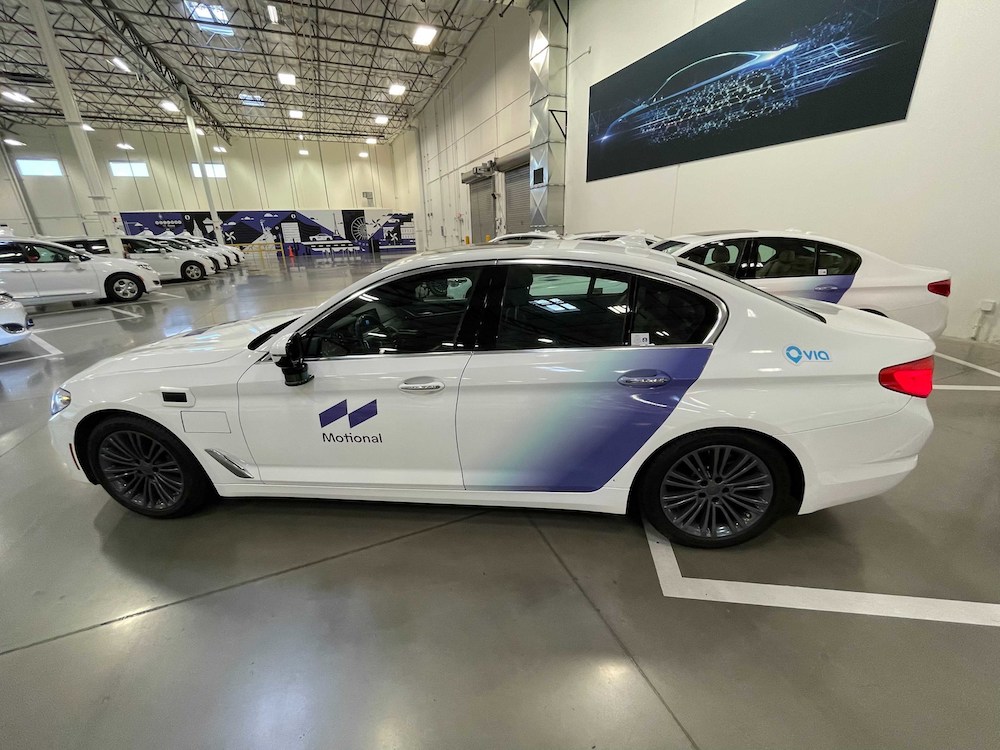 Motional, the $4 billion driverless technology joint venture between Aptiv and Hyundai, is teaming up with transportation software firm Via to launch a new robo-taxi service in Las Vegas, the companies announced Feb. 24.
The companies said the new partnership marks the first step in their long-term plan to deploy robo-taxis on demand at scale. The new service will combine Motional's self-driving robo-taxis, fleet management and in-vehicle passenger experience with Via's intelligent booking, routing, and software application technology.
"Motional is a leader in operating commercial robotaxi services and we're excited to continue that legacy with Via," Abe Ghabra, chief operating officer at Motional, said in a statement. "Our partnership offers a new channel for members of the public to experience safe and convenient self-driving rides, with a focus on effectively integrating Motional's robotaxis with existing transit networks. We look forward to learning from this service and growing our collaboration with Via."
The new partnership will provide free autonomous rides to passengers in downtown Las Vegas, operating 9 a.m. to 5 p.m. Monday to Friday Pacific Time. The robo-taxis are now available on the Via app — for more information on requesting a ride, visit this link.

"At Via, we believe on-demand autonomous vehicles can play a huge role in expanding access to efficient, sustainable, and cost-effective transportation in our cities," Cariann Chan, senior vice president of business at Via, said in a statement. "We are proud that our partnership with Motional will achieve this goal through connecting Las Vegas riders with essential destinations and transit hubs."
Motional and Via first announced they were partnering on robo-taxis in 2020. They initially expected to launch robo-taxi rides in the United States in the first half of 2021, but the pandemic pushed back the launch.
In November, Motional announced it was also partnering with Lyft to launch robo-taxis in Las Vegas in a separate initiative.