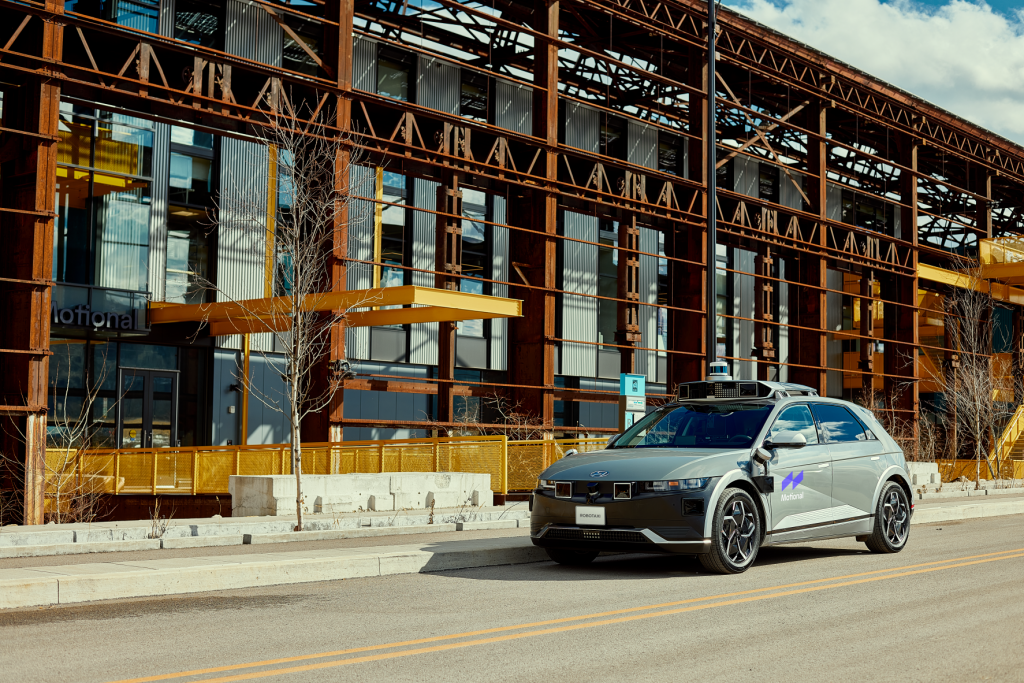 Motional has added Uber Technologies Inc. to its stable of mobility service customers, offering fully driverless rides using its new all-electric Hyundai Ioniq 5-based robotaxis. It follows the August announcement that Lyft began using the vehicle on its network in Las Vegas.
The 10-year, multimarket agreement with Uber will help Motional ramp up its scaling efforts for broader adoption of its AVs by pairing its advanced driverless technology with Uber's network of millions of customers. The companies will strategically deploy the service in yet-to-be-named cities across the U.S., with the first trips expected to start later this year. The Motional robotaxis will be available on UberX and Uber Comfort Electric, contributing to Uber's 2030 zero emissions goal.
"This agreement will be instrumental to the wide-scale adoption of robotaxis," said Karl Iagnemma, President and CEO of Motional. "Motional now has unparalleled access to millions of riders and a roadmap to scale significantly over the next ten years. We're proud to partner with Uber to bring both driverless ride-hail and deliveries to life in cities throughout the U.S."
As part of the commercial partnership, Uber will share targeted insights to efficiently allocate and position Motional's vehicles. AVs present a unique opportunity to leverage those insights to optimize operations, including reducing vehicle downtime and unnecessary miles traveled, which enables the companies to maximize time spent in revenue-generating service. The smarter operation also translates into a better experience for Uber customers, ultimately leading to reduced wait times and lower fares. 

"We're excited to leverage the power of Uber's platform to bring Motional's advanced autonomous technology to a wide range of riders at the push of a button," said Noah Zych, Global Head of Autonomous Mobility and Delivery at Uber. "The scope of this partnership shows the important role that shared autonomous vehicles will play in the future of transportation, and in Uber's strategy to be the global platform to help you go anywhere and get anything."
The announcement represents an expansion of the Motional and Uber partnership, following a successful collaboration on delivery announced in May when Motional began autonomous food deliveries for Uber Eats customers in California. The popular pilot has since expanded its delivery operations to service more restaurants. 
Along with the multimarket driverless ride-hail service, the new agreement enables further expansion of Motional's AVs for delivery with Uber Eats. The deployment of Motional vehicles on the Uber network will positively contribute to Uber's commitment to being a zero-emissions platform by 2030 in the U.S.
"Partnering with Motional to efficiently utilize their fleet of all-electric Ioniq 5 robotaxis will bring us one step closer to achieving our goal of becoming a zero-emissions platform," said Zych.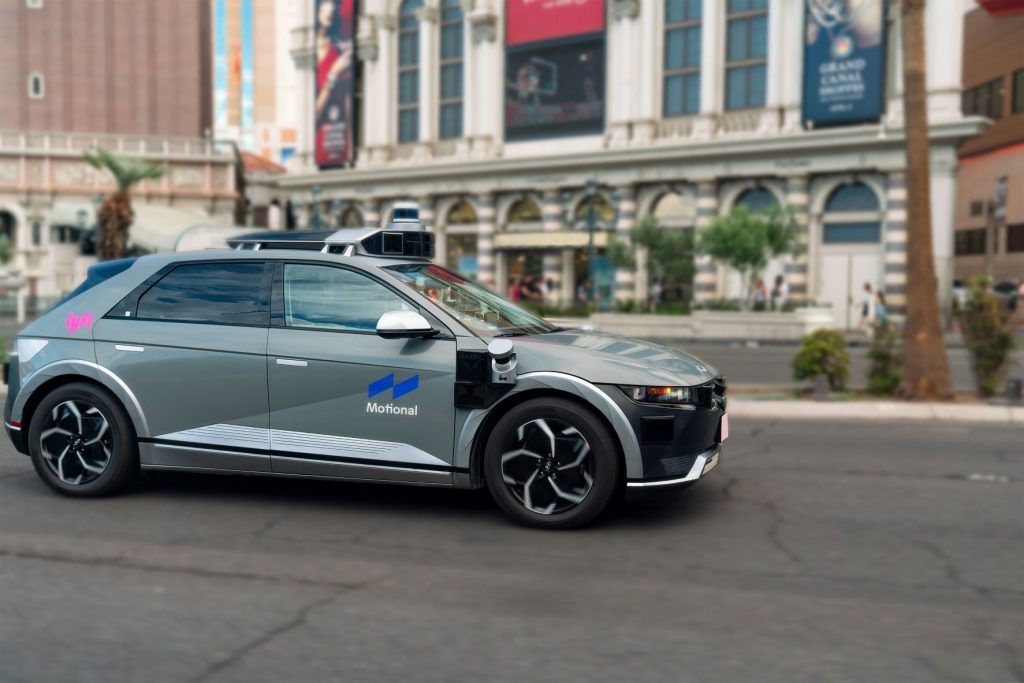 Since August, Motional and the public have been gaining experience with Lyftwith the new Ioniq 5-based robotaxis for fully driverless ride-hail operation on the Lyft network in Las Vegas. That launch is the next milestone in the lead-up to Motional and Lyft's fully driverless service, planning to begin in 2023 and scaling to multiple U.S. cities.
"We've led the industry in commercial operations for years," said Iagnemma at the August launch. In 2018, Motional (via JV parent Aptiv PLC) and Lyft pioneered a partnership between the AV and ridesharing industries with the launch of their public service in Las Vegas.
"Launching Motional's all-electric Ioniq 5 on Lyft's network in Las Vegas represents tremendous progress in our vision to make an electric, autonomous, and shared future a reality for people everywhere," said Logan Green, Lyft's CEO and Co-founder.
As Inside Autonomous Vehicles reported in May, Motional was able to leverage its close partnership with Hyundai Motor Group early on in the engineering and design process for the Ioniq 5 robotaxi. The AV company's global hardware, software, and autonomy teams were able to design a robotaxi platform that features fully integrated, automotive-grade hardware. The company opened a vehicle build facility in Pittsburgh, where engineers and fabricators work in a "Formula 1-style" garage to develop and test its technology.
Some of the new car's sensors and components are sourced from Aptiv and Hyundai Mobis. In total, Motional is working with more than two dozen suppliers from around the globe to source the best-possible hardware technology.
The robotaxi's hardware suite includes more than 30 sensors and related tech including radars, lidars, cameras, microphones, speakers, GPS, antennas, and LED lights. Long-range lidar provides a full 360-degree view and up to 300 m (980 ft) down the road, with short-range lidar for around-the-car coverage. Long- and short-range radars work with the automatic emergency braking system, and cameras provide different lenses and fields of view. When a sensor becomes dusty or occluded, it can be cleaned autonomously using air and water.
Powering the robotaxi's AV stack is a high-performance onboard compute system allowing the vehicle to process the terabytes of information coming in from its sensors. This combination of hardware and software, which operates with the power of a small server farm, will allow the robotaxi to safely drive by calibrating and syncing new data with every sweep and processing it through a cloud infrastructure.