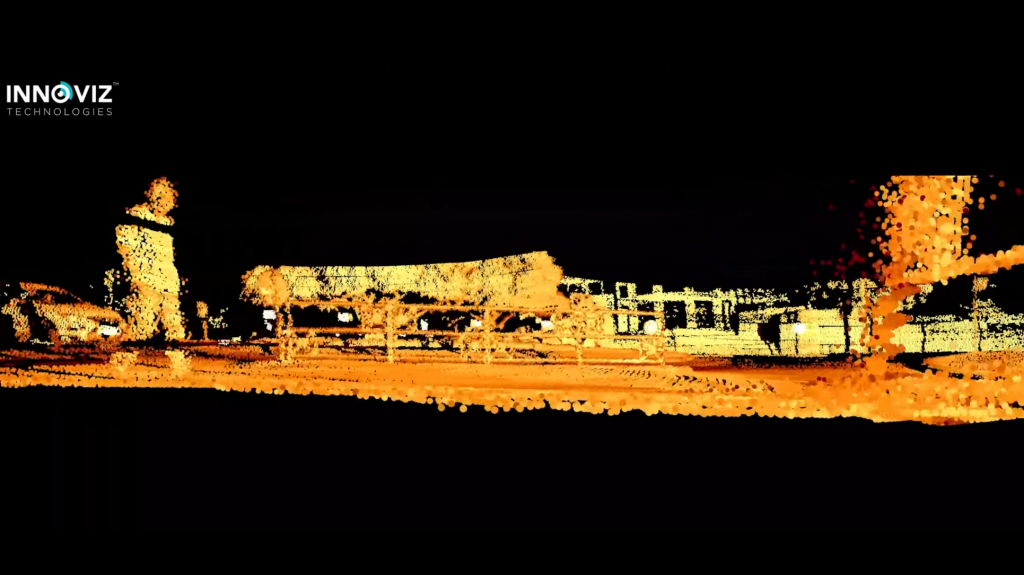 Innoviz Technologies Ltd. announced today that the recent LiDAR design win it revealed in May is with Volkswagen Group's CARIAD SE software unit. This third design win with a major automaker is especially significant since it's the first for Innoviz as a Tier 1 supplier, and it brings its forward-looking order book to $6.6 billion.
Innoviz says that CARIAD, after a rigorous two-year RFQ process, selected the company over hundreds of competing companies. It will be its direct supplier of InnovizTwo LiDAR sensors and perception software for a segment of vehicles involving multiple Volkswagen brands.
"We are thrilled to work with the CARIAD team and be a supplier of LiDAR sensors and perception software to support safe mobility for vehicles launching from the middle of the decade," said Innoviz CEO and Co-Founder, Omer Keilaf. "We are expecting the scope of this deal to grow even further as additional car brands within the group adopt our platform. In addition, we anticipate more car makers to follow this decision in their autonomous vehicle programs."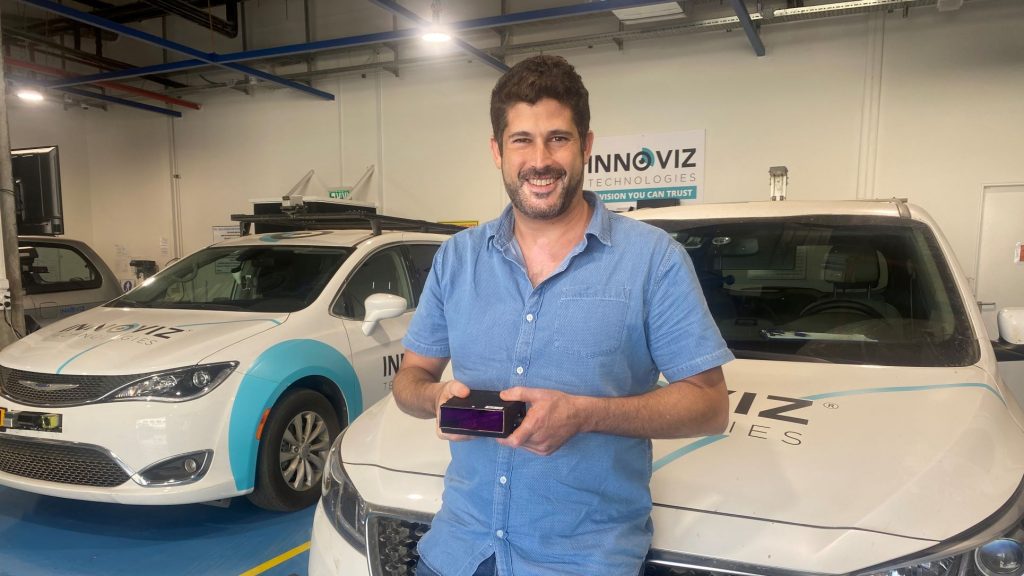 The technology will enable the vehicles to detect and classify objects on the road better at night, in difficult weather conditions (rain/snow/fog/sun glare), and through tunnels. According to Innoviz, there are cases where camera-only systems fail, which U.S. NHTSA data show are the ADAS systems with the most crashes.

Founded in 2020, CARIAD is attempting to transform VW into a software-driven car company. CEO Dirk Hilgenberg, CTO Lynn Longo, CFO Thomas Sedran, and CPO Rainer Zugehör are leading its mission to build one unified software platform and tech stack for all the group's brands to create "always-fresh digital experiences." It expects the unified architecture for the software-defined vehicle to be the game changer that turns the car into a digital device and smart companion for its drivers.
"The standardized architecture is the key to unlocking new vehicle functions at lightning speed in the future with an over-the-air update, and to enabling highly automated driving at Level 4 with machine learning and artificial intelligence," said Alf Pollex, who heads the development network for the Group-wide standardized software platform at CARIAD.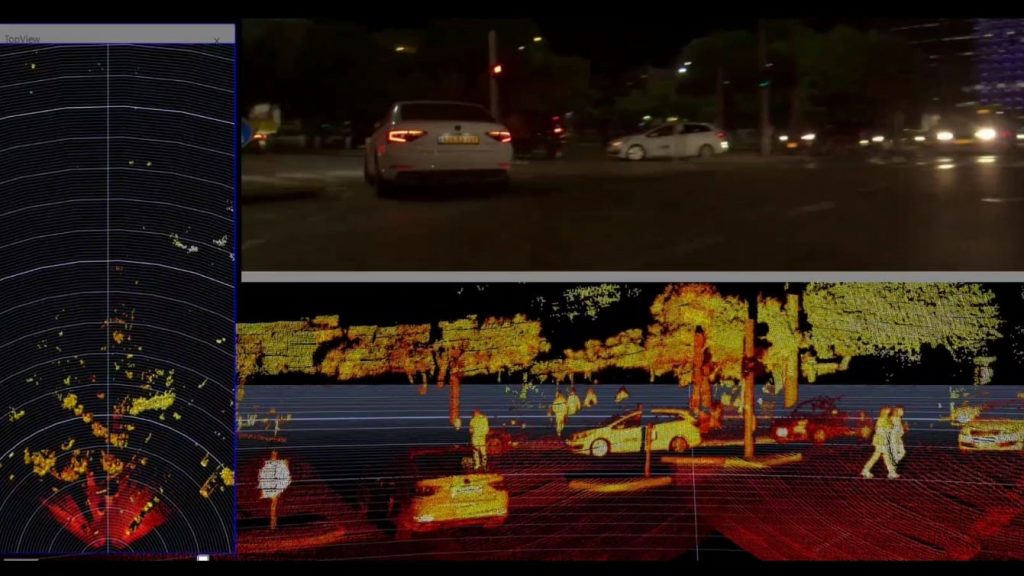 Innoviz is aiming to help VW and other OEMs in that software-defined mission.
Co-founded in 2016 by Keilaf, Oren Rosenzweig (now an Advisor), and Oren Buskila (now Chief R&D Officer), it is working toward a future with safe autonomous vehicles via LiDAR and perception software that "sees" better than a human driver and reduces the possibility of error. It claims to be the first LiDAR provider to be selected by a major automaker (BMW) for the mass production of Level 3-5 autonomous vehicles. It has several partnerships with some of the world's leading Tier 1 automotive suppliers like Harman, HiRain, Magna, and Aptiv.
The company says that its InnovizTwo is its high-performance, automotive-grade LiDAR sensor that offers a full-featured solution for autonomous driving at a dramatically lower cost. The sensor's reduced cost and enhanced performance will allow more car manufacturers to offer safe L2+ automated driving systems while paving the path to L3 automation in an efficient and safe way.
With it, car manufacturers, Tier 1s, and Innoviz will be able to collect data through their customer base, with new features continuing to be validated and statistically proven. This will eventually lead to car software upgrades to Level 3 automated driving without hardware changes.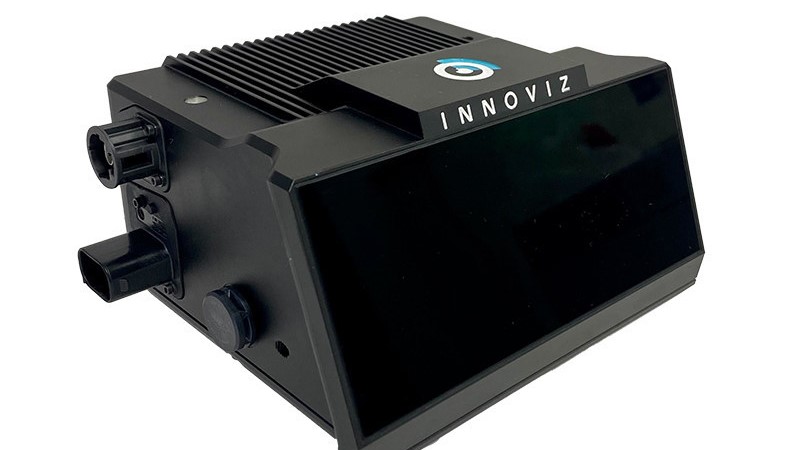 Unveiled in April 2021, the InnovizTwo sensor achieves a 30 times performance improvement over InnovizOne in addition to a 70% cost reduction, which the company believes will allow for its adoption for any type of vehicle. The 905-nm LiDAR is specifically designed for automakers and robotaxi, shuttle, and delivery companies requiring an automotive-grade, mass-producible solution.
At CES 2022 in Las Vegas In January, the LiDAR maker announced the launch of the first B samples of the InnovizTwo, with the production industrialization processes in place. The company expects its total addressable market to grow to over $20 billion by 2025 and $55 billion by 2030.
Key performance metrics of the LiDAR include a 0.3-300 m (1-980 ft) detection range, with a 120° x 40° (H x V) maximum field of view and 0.05° x 0.05° maximum angular resolution. It is 60 mm (2.4 in) tall, 137 mm (5.4 in) wide, and x 128 mm (5.0 in) deep, with a pre-configurable frame rate is 10, 15, or 20 FPS.
Also at CES 2022, Innoviz introduced its third-generation sensor. It says that the new Innoviz360 HD LiDAR sensor represents a breakthrough over traditional, standard-resolution spinner solutions that are performance-limited, expensive, big, and unreliable.
Unlike traditional spinner solutions with only up to 128 scanning lines, its new sensor allows for multiple scanning software configurations with up to 10 times more scanning lines at 1280. Its wide FoV of 360° x 64° and reduced cost will help overcome major challenges in achieving full automation at scale for Level 4-5 automotive applications such as robotaxis, shuttles, and trucks.
It opens up new market opportunities for Innoviz beyond the automotive space.
"After successfully solving the limitations of LiDARs for the passenger vehicle industry with InnovizTwo, we are excited to bring the disruption to the spinner category with our new Innoviz360 HD LiDAR," said Keilaf. "With its high-resolution and wide field of view, the new architecture breaks through the performance and cost limitations of traditional and standard-resolution 360 spinners which will support not only the needed growth in the automotive market but also in emerging markets such as smart infrastructure, logistics, and Industrial."
The new industries are expected to provide meaningful revenue for the company starting in 2023. Innoviz expects samples of the new LiDAR to be available in Q4 2022.