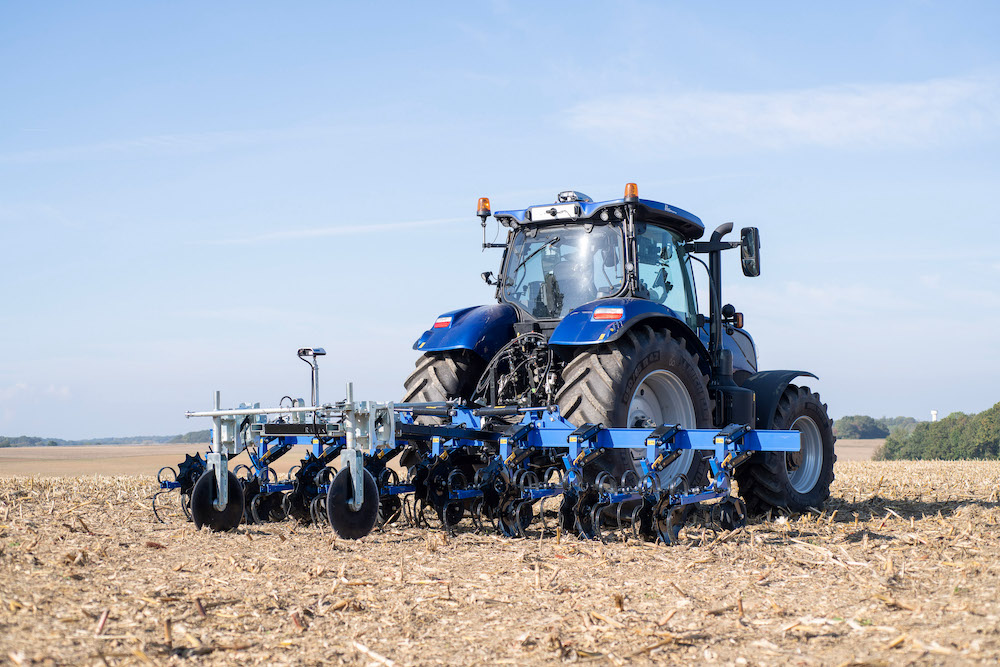 The most powerful conventional tractors in the world, the flagship T8 series from New Holland Agriculture, now boast autonomous capabilities, establishing more applications for driverless operations in agriculture, the company announced in November.
The T8 now possesses OMNiDRIVE, the first driverless agriculture technology for grain cart harvest operations, from Raven Industries. OMNiDRIVE, which originated as an aftermarket solution in 2019, enables farmers to monitor, synchronize and operate a driverless tractor from the cab of the harvester.
"The T8 has evolved to be the most intuitive tractor the field has ever seen," Eric Weaver, global director of precision technology at New Holland, said in a statement. "With the integration of Raven's driverless agricultural technology, the platform has added driverless capabilities in harvest applications, which has tremendous benefits in today's labour-constrained market. Driverless technology is now a reality and fully integrated in New Holland's products thanks to Raven technology."
The system helps farmers set a field plan, stage locations, adjust the tractor's speeds and monitor location activity. They can control the tractor pulling a grain cart alongside the combine harvester as it offloads on the go.

This automated synchronization of combine and cart saves grain spillage during offloading. When this is done, the tractor will return to a predetermined unloading area. The entire operation is completed without a second driver.
The system helps farmers manage their fleet efficiently by tracking their combine harvesters' coverage in real-time, tractor and combine performance analytics, fuel status and run time, and real-time monitoring of all their machines' locations. All the data are backed up and stored on a cloud-based platform.
Weaver noted the current state of regulations on autonomy is diverse around the globe, "and we cannot predict how regulations are going to evolve. So we are preparing for different scenarios—an approach that will allow us to be very agile as regulation allow market introduction. In essence, the path to autonomy is a journey, and this new integration is the demonstration of the efforts we put into continuous innovation."
New Holland Agriculture is a brand of agriculture and construction equipment manufacturer CNH Industrial. Raven is also a subsidiary of CNH Industrial, acquired in 2021.