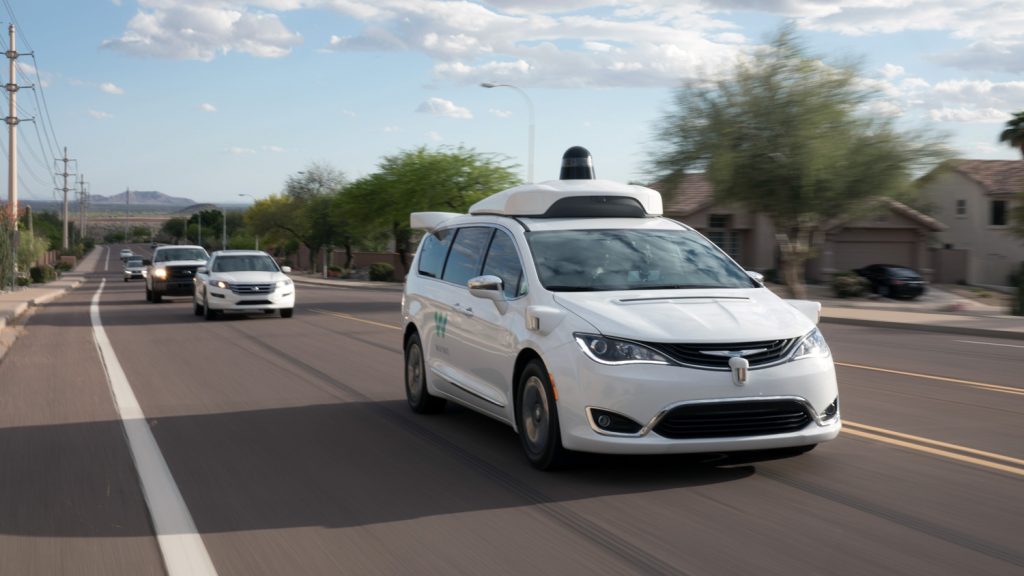 Google's sibling company Waymo has developed a new way to essentially upgrade all its autonomous vehicles into weather stations to help it advance its automated driving technology, the company announced in November.
Weather can pose a variety of challenges for autonomous vehicles. For example, wet roads may create confusing reflections; condensation such as fog, mist and rain can alter sensor data; droplets, ice and dirt can foul sensor surfaces, much like how they obscure a human driver's windshield; and wet and icy roads can be dangerously slippery.
Waymo now reveals its latest hardware can use the raindrops on the windows of its autonomous vehicles, or lack thereof, to identify whether a given point in space and time is foggy, raining or something else altogether, and to distinguish the intensity of said weather condition.
"Simply put, each Waymo vehicle operates as an autonomous mobile weather station, providing an unprecedented understanding of weather in the areas we drive," Waymo noted in a blog post.

Existing weather stations often are not situated in locations that reflect the specific environment around where autonomous vehicles operate. For example, the weather station atop Mount Umunhum in Santa Clara county can't see anything below its position at 3,553 feet above sea level. In comparison, most clouds in the Bay Area range from 1,500 to 2,500 feet above sea level.
This means current weather tools and datasets often lack the precision and specificity to reflect the conditions where autonomous vehicles drive. Although remotely sensed weather data from satellites or weather radars can help fill in the gaps from local weather stations, they also do not directly sense weather conditions near the surface, especially when clouds are in the way.
By combining all the weather visibility data from its vehicles, Waymo said it developed what may be a first-of-its-kind fog map to help better guide its operations.
"With these insights, our autonomous fleet can track the progression of coastal fogs as they flow in from the Pacific Ocean and burn off as the sun rises later in the morning," Waymo noted in the blog post. "It can even detect drizzle and light rains that lead to wet roads in situations that are invisible to the National Weather Service's local Doppler weather radar. These weather observation capabilities allow us to localize where the weather conditions are beginning to deteriorate or improve. We're using these now to enable our ride-hailing services in San Francisco and Phoenix, and we'll create similar weather maps for additional cities as we scale."
Waymo noted its weather research has also helped refine the performance of its autonomous driving system, the Waymo Driver, in many weather conditions to help it operate better in various times and places. It has also supplied data used in weather simulations to further test the system, and shaped the requirements of the company's current and future systems.
"We also plan to use this detailed view of the world to help provide our delivery partners and their customers with more accurate updates regarding their cargo, especially as we deliver freight across greater distances that span multiple geographic locations," Waymo noted in the blog post. "We are just beginning to scratch the surface of weather prediction by combining the power of our sensor suite with our weather research."