A prototype autonomous electric. delivery van, autoCARGO, is getting decked out with sensors and computers for operations in Ulm, Germany. The vehicle's functional architecture, connected to the Cloud and road infrastructure, is assisted by a sensor-equipped unmanned aerial vehicle (UAV). Test runs are scheduled for later in 2021.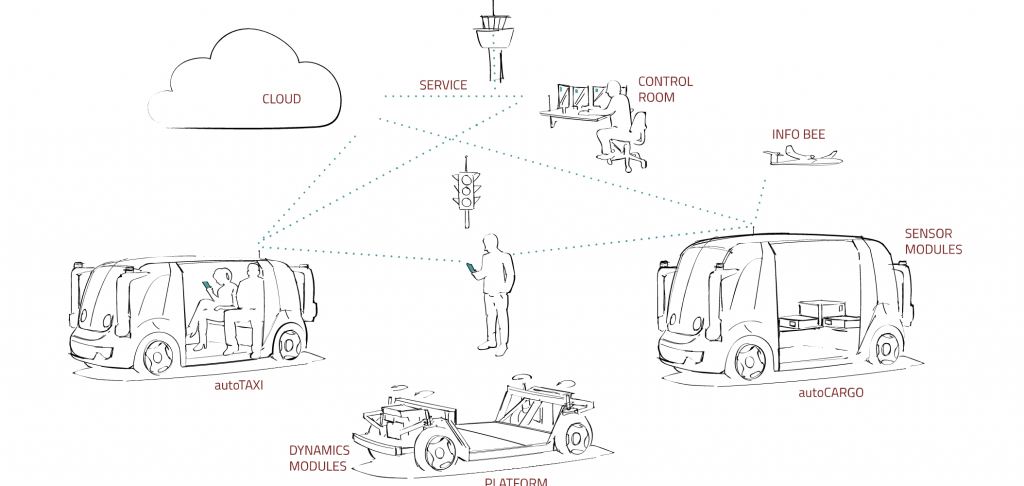 The vehicle concept, made up of an add-on modules and platform, is designed to fit flexibly to a range of different applications in logistics and passenger transport.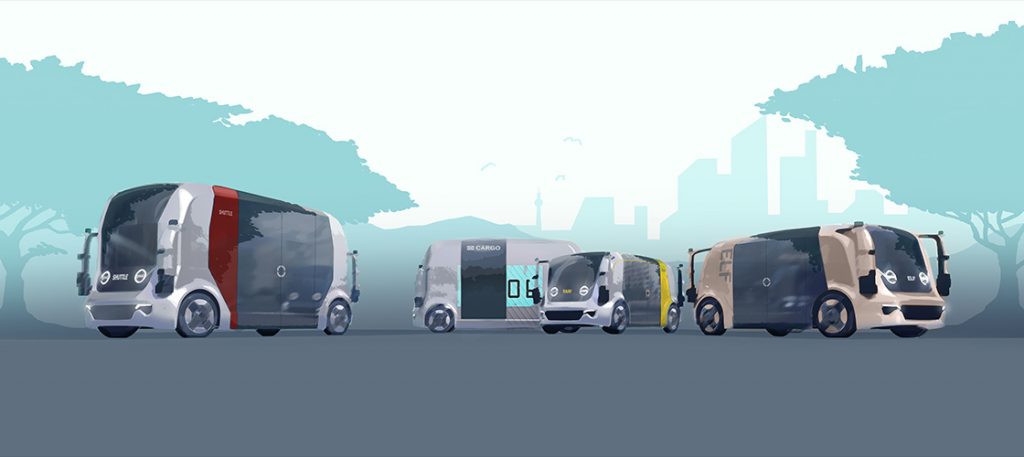 Supported by € 26 million Euros funding from the Federal Ministry of Education and Research (BMBF), eight Germany universities will collaborate with eight companies to achieve project goals. Testing runs through January 2022. After an evaluation period, all four UNICARagil vehicle concepts are scheduled to be officially launched in 2023.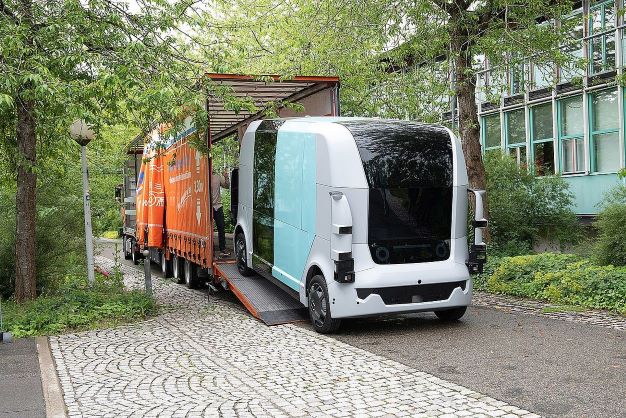 "The automation concept includes safety precautions," explained Dr. Michael Buchholz of the Institute for Measurement, Control and Microtechnology. "We have to ensure that the car stops in case of malfunctioning or unexpected situations and that it interacts with the monitoring control room."
In addition to autoCARGO, the project partners are also researching three other new concepts for automated vehicles of the future as part of the UNICARagil lighthouse project. autoTAXI is geared toward cab services, autoSHUTTLE is intended to be a city minibus to get people from A to B, and autoELF is designed for the individual mobility sector.
The UNICARagil project partners focus on driving functions, safety components, energy management and automation. "The concept [of continuous self-monitoring] is fully redundant: as a result, any failures of individual components during operation are not only detected but also compensated for with full or only slightly limited continued functionality," said Professor Klaus Dietmayer, head of the Institute of Measurement, Control and Microtechnology.
Partnerc Universities:
RWTH Aachen
TU Braunschweig
TU Darmstadt
Karlsruher Institute of Technology (KIT)
TU München
University Passau
University Stuttgart
University Ulm 
Industry partners:
ATLATEC GmbH
flyXdrive Gmb
HiMAR Navigation GmbH
IPG Automotive GmbH
Maxion Wheels Germany Holding GmbH
Schaeffler Technologies AG & Co.
KGValeo Schalter und Sensoren GmbH
VIRES Simulationstechnologie GmbH

Funded by the BMBF within the funding priority "Disruptive vehicle concepts for autonomous electric mobility."