With the touch of a button, the lead passenger of Audi's new skysphere concept vehicle can transform the cabin from a "Grand Touring" autonomous mode to a "Sports" model in which they take command of a steering wheel that emerges magically from the dashboard. Not only does the car's interior mechanically evolve and enlarge, the exterior changes, too: the wheelbase and overall vehicle length alter themselves.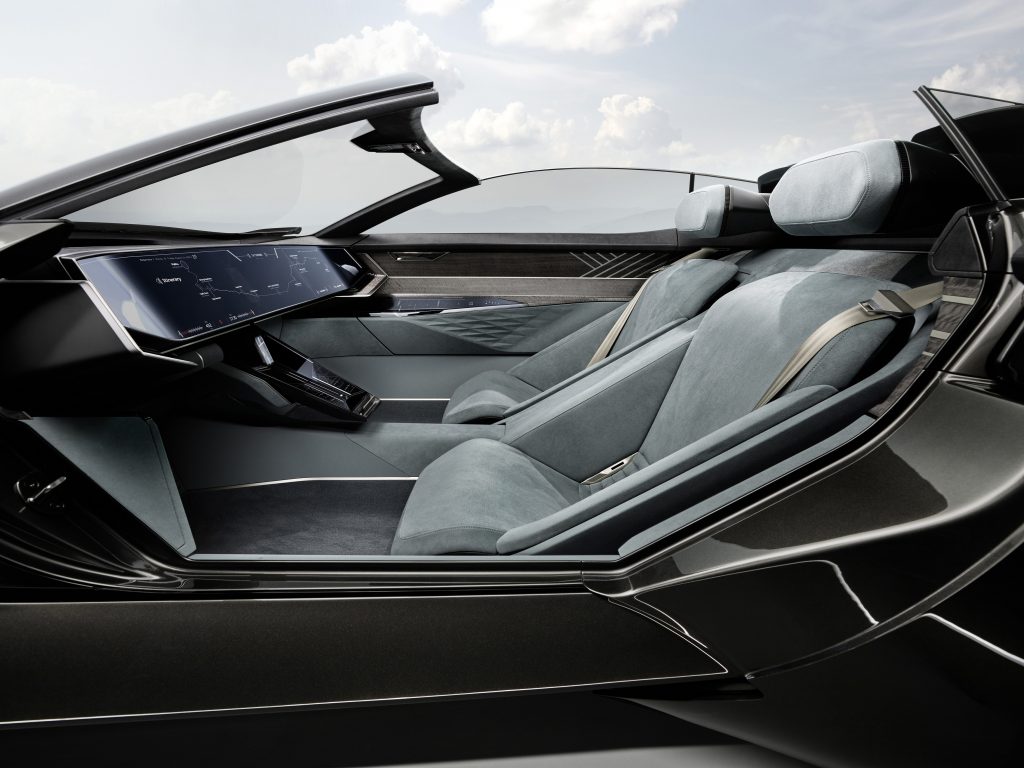 From the 4.94-meter-long roadster with reduced wheelbase to the 5.19-meter autonomous GT with maximum legroom and a seamlessly integrated digital ecosystem, skysphere has it all. Or, at least, two.
In autonomous GT mode, the steering wheel and pedals swivel into an invisible position, completely removed from the interior. The Audi skysphere automatically keeps an eye on the road and traffic with its sensor system and drives the occupants safely to their destination. The vehicle also takes care of everyday tasks that go beyond the ride itself, picking up its passengers with information about their current destination and independently handling parking and charging of its electric motor, endowed with 465 kilowatts of power and 750 Newton meters of torque.
Should the Audi skysphere concept be used in driver-operated mode, then the interior transforms into an ergonomically perfect driving machine cockpit. As the chassis and body grow, the instrument panel and the monitor panel on the center console emerge into the passenger compartment. The driver finds all the controls, including the steering wheel and pedals, in the position that best suits them.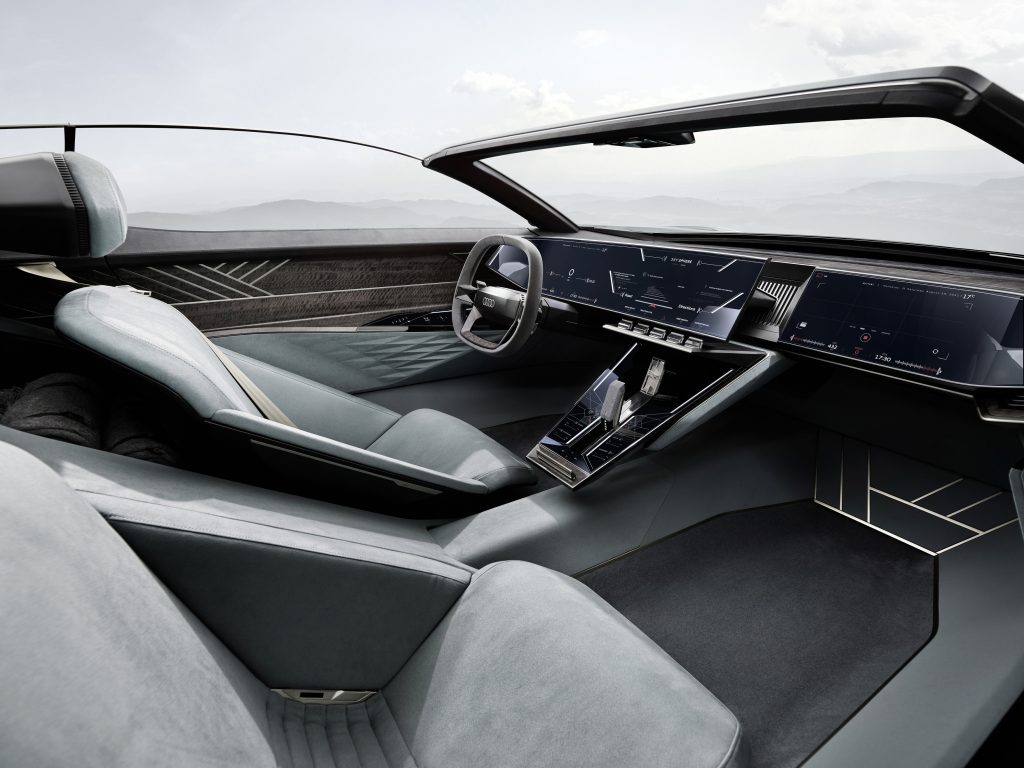 Steering takes place via a steer-by-wire system that controls both the front and the rear wheels. Rear-wheel steering ensures that the vehicle remains extremely agile despite its shortened dimensions in sports mode. Because the system is not mechanically connected to the front axle, the driver can select different steering ratios and steering settings – all at the touch of a button.
The Audi skysphere concept debuted on August 13 at Monterey Car Week.