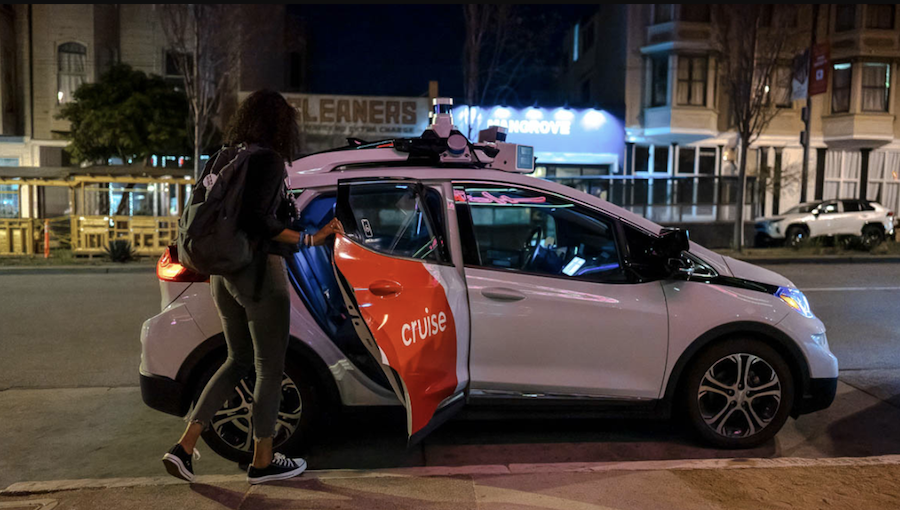 General Motor's subsidiary Cruise can now charge a fare for fully autonomous rides in San Francisco, making it the first and only company approved to operate a commercial driverless robotaxi service in a major U.S. city, the company announced June 2.
Cruise began offering the public free driverless rides in its autonomous vehicles (AVs) in San Francisco in February. With the first-ever Phase I Driverless Autonomous Vehicle Passenger Service Deployment permit granted by the California Public Utilities Commission (CPUC), the company can now charge riders a fee for these rides.
"Crossing the threshold into commercial operations isn't just big news for Cruise alone," Gil West, Cruise's chief operating officer, said in a statement. "It is a major milestone for the shared mission of the AV industry to improve life in our cities. And it's a giant leap for our mission here at Cruise to save lives, help save the planet, and save people time and money."
With this permit, Cruise may offer passenger service to the general public in its fleet of 30 all-electric AVs without a safety driver present on select streets in San Francisco at maximum speed of 30 miles per hour from the hours of 10 p.m. to 6 a.m. daily when weather conditions do not include heavy rain, heavy fog, heavy smoke, hail, sleet, or snow. 

"With this approval, we'll begin rolling out fared rides gradually, expanding in alignment with the smoothest customer experience possible," West said in a statement. 
If Cruise intends to change its driverless deployment operations in a way that materially affects the strategies outlined in its Passenger Safety Plan, it must submit an updated passenger safety plan to the CPUC for approval. This includes, but is not limited to, expansions to the hours, geography, roadway types, speed range, or weather conditions of its operations, the agency noted.
In addition, Cruise, along with any other future participants in the driverless deployment program, must prepare a report and presentation updating stakeholders on how the strategies in its passenger safety plan have been instituted.
Cruise has opened a sign-up page through an online waitlist on its website where anyone can try a fully autonomous ride.