Singapore's Changi Airport has begun trials of baggage transfer between aircraft and the baggage handling area (BHA) using autonomous tractors. Baggage tractors constitute the largest fleet of vehicles at the airside.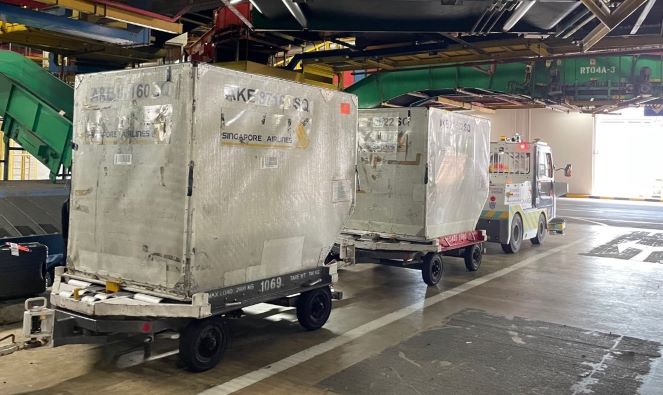 To improve manpower productivity, Changi Airport Group's (CAG) Airside Transformation Office has been exploring technology to automate baggage transportation, so that workers can focus on last mile operations, which are more complex and difficult to automate. This will enable the airport to redesign and upgrade the job scopes of our airside workers.
The team embarked on the proof of technology trial for the autonomous baggage tractor in October 2020 and has since trialled the autonomous tractor in a live operational environment in Terminal 3. As a safeguard, a safety operator was deployed in the tractor during the trials. In the event that human intervention is required, the safety operator can stop the vehicle as necessary.
From August 2021, CAG will be partnering SATS to trial the autonomous baggage tractors on live flights with the support of CAAS. Observations from these trials will help Changi refine its thinking on the autonomous vehicle technology, infrastructure requirements and other enablers required to support autonomous vehicle movement on its airside.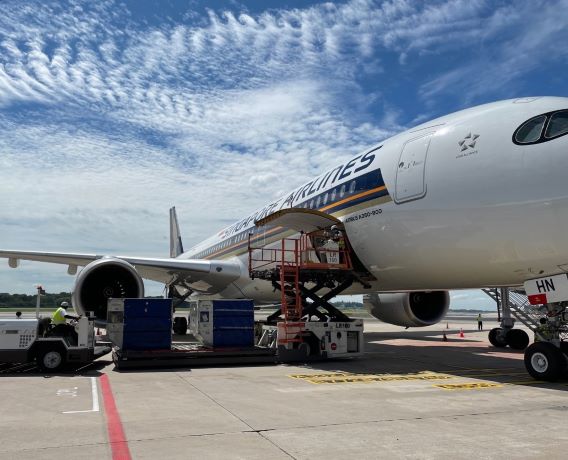 The airside of the future that CAG envisions is one that is managed by skilled airside workers, augmented by autonomous vehicles delivering seamless operations.
One of the largest transportation hubs in Asia, Changi is currently rated the World's Best Airport by Skytrax, the first airport in the world to do so for eight consecutive years.