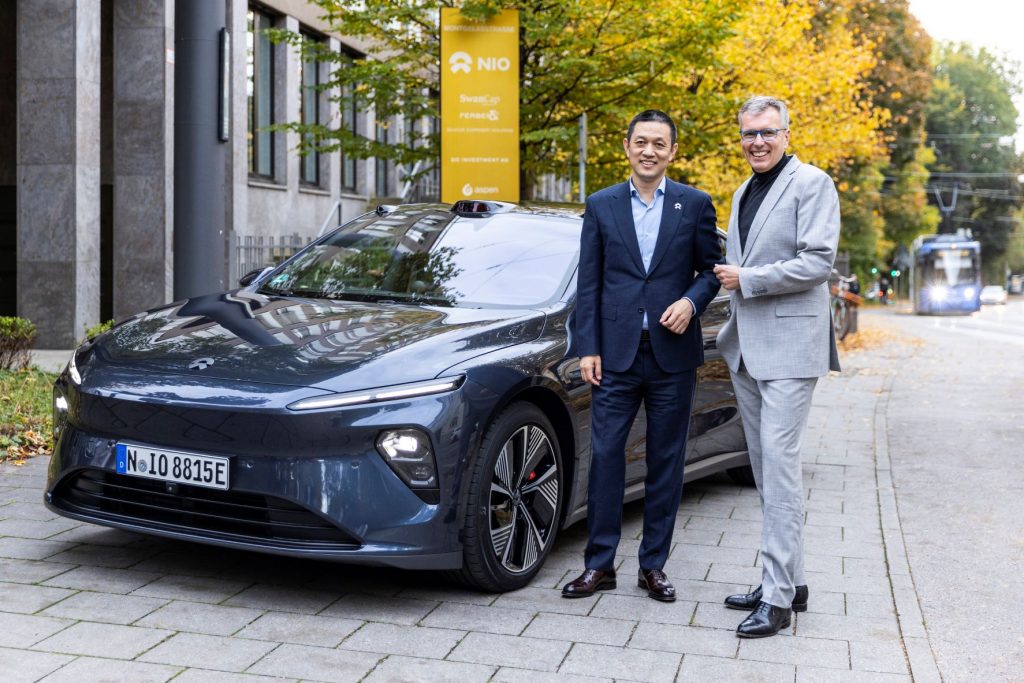 ZF has signed a strategic cooperation agreement with Nio to work together in the development of steer-by-wire (SBW) products and other fields. The two companies also agreed to establish an instant information-sharing mechanism to deepen communication and conduct regular technical exchanges to jointly engage in industry-leading processes and quality standards.
Senior management of both companies attended the signing ceremony earlier this week—including Dr. Holger Klein, Member of the Board of Management, ZF Group, and William Li, Founder, Chairman and CEO of Nio—and discusses a range of cooperation topics. Kevin Pan, Associate Vice President, Supply Chain Development, Nio, and Dr. Peter Holdmann, Executive Vice President, Head of Division Car Chassis Technology, signed the agreement.
"ZF's new steer-by-wire system is a market-leading, cutting-edge technology," said Klein. "We will continue to expand our cooperation with leading automotive customers against the backdrop of the connectivity, electrification, and autonomous megatrends, and give full play to ZF's technology strengths to play an increasingly important role in the open automotive ecosystem."
The agreement marks the first ZF Group cooperation with a steer-by-wire customer in the Asia Pacific region. ZF and Nio plan to extend their collaboration to brand promotion, product marketing, technology, quality enhancements, and customer service. In addition, the two sides will "jointly promote" the evolution and development of technology within many fields such as autonomous driving and electrification.
"As vehicles become increasingly electric, autonomous, and software-defined, ZF has been establishing a leading position in the industry with its comprehensive by-wire technology offerings and has been awarded significant contracts by multiple customers with steer-by-wire launches scheduled in all major regions," added Christophe Marnat, Executive Vice President, Active Safety Systems, ZF Group.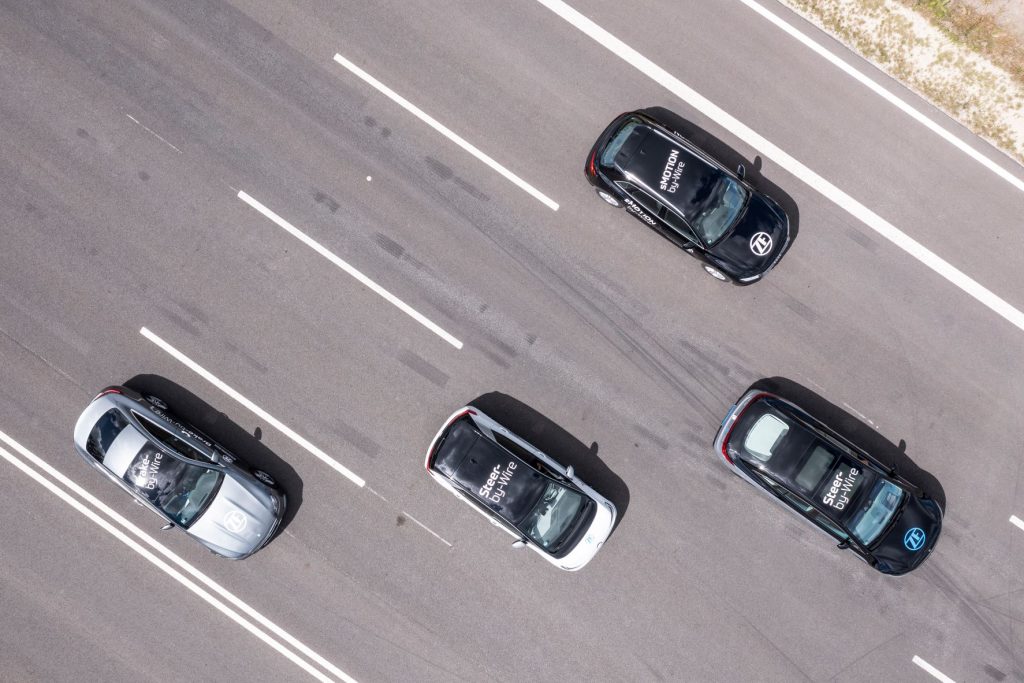 ZF has been focusing on strengthening its position in by-wire technologies for software-controlled advanced chassis systems that eliminate mechanical connections and/or system fluids. A primary example is its steer-by-wire solutions, for which the company revealed in July it has been awarded significant volume contracts by multiple major car manufacturers that will launch in major regions starting in 2023.
Its steer-by-wire systems can enable fully autonomous vehicle control for shuttles and robotaxis. For passenger vehicles, it also offers unique capabilities like retractable steering wheels for fully automated driving modes, a fully adaptable steering control reducing the handwheel angle for parking or low-speed maneuvers, and enhanced crash safety through the removal of the steering column.
ZF says that by-wire systems offer greater degrees of vehicle control offering shorter stopping distances, more degrees of freedom in maneuvering, better stability at high speeds, and greater range and efficiency. The company is well positioned to capture further significant market share in the growing by-wire chassis systems field and expects a significant share of the steer-by-wire market by 2030. On the braking side, the company claims leadership in the production of its Integrated Brake Control system, which is also primarily controlled using by-wire technology. It also hopes to leverage its software and high-performance computing platforms such as its cubiX and Vehicle Motion Domain Controller.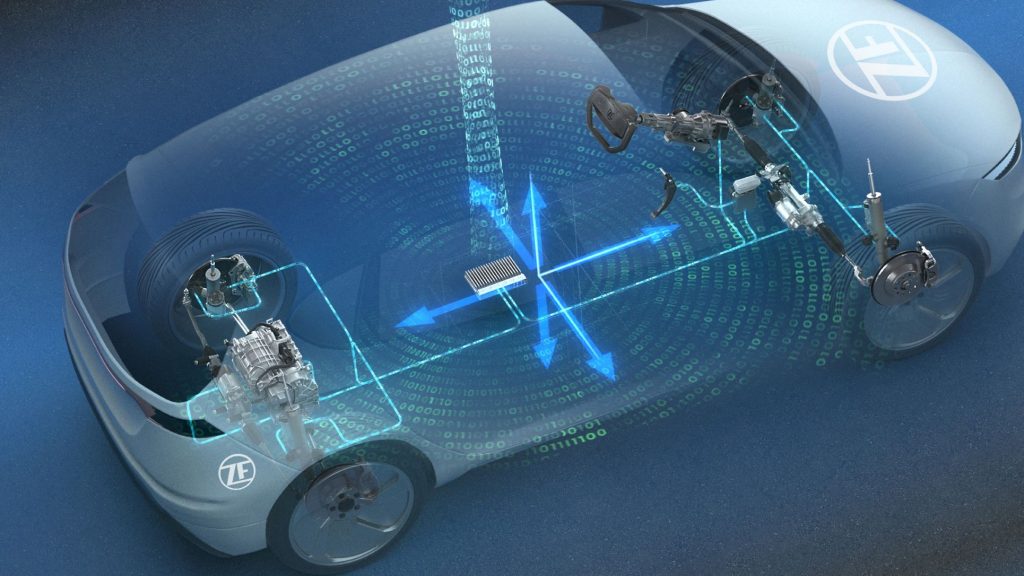 The company is looking to combine steer-by-wire including rear-wheel steering, brake-by-wire with Integrated Brake Control, and electronically controlled active suspension to yield system solutions that enhance vehicle functionality more than they would alone—with software and combined E/E architectures playing a key role in adding value.
With by-wire technologies, the company says that the amount of steering assist or brake torque can be tuned to mimic the typical feel that drivers expect but can also be instantly adjusted to enhance brake force to reduce stopping distances or steer around an obstacle more expertly than drivers can do themselves. Brake-by-wire systems enable regenerative braking and energy recuperation that helps recharge the batteries of electric vehicles, highlighting how chassis and electric drives can work together to enhance motion control, extend range, and offer more compact system packaging.